A three-month-old startup may have the answer to DC gridlock. (Vehicular, not political.) No, it doesn't involve flying cars.
Ryan Croft and Matt Caywood are showing off TransitScreen, a real-time Web application of when the next bus, Metro train, shared bike, or Car2Go is available or on the way. The B-to-B application can also be displayed on large screens in the window of a business or the lobby of an office building. TransitScreen already has Java Shack in Arlington, Va., and Old School Hardware in DC's Mount Pleasant neighborhood signed up, as well as Business Improvement Districts in Ballston and Columbia Pike in Arlington, Va., and Georgetown.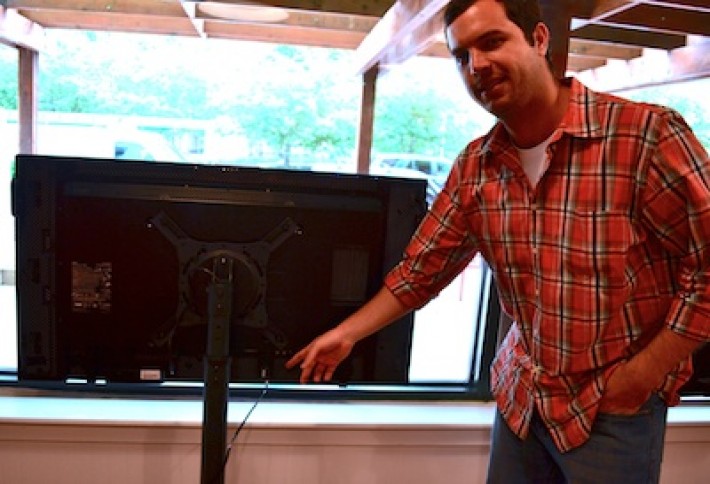 Ryan points out the small Android operating system (the size of a deck of cards) that powers the large screen displays. The app pulls real-time info from the various entities through open APIs. The DC startup is targeting retailers, hospitals, governments, and office building owners, as well as companies that want to offer the desktop app to its employees. One screen is $2,000 and package rates vary for a desktop license.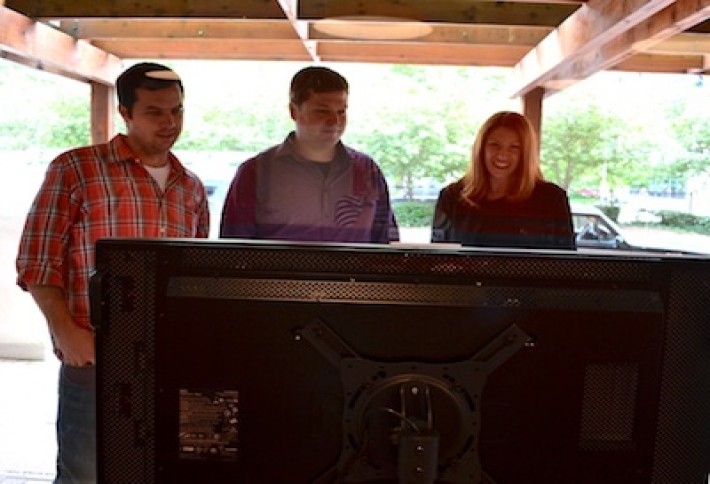 Ryan and Matt show Ballston BID CEO Tina Leone the screen in action at a busy Arlington street. They expect store front businesses to use the screens to not only draw people to the store but to actually provide a service to public transit commuters. Ryan is moving soon to San Francisco to grow the service in other cities. They're also talking to other startups and tech companies that focus on other types of transit like ride sharing, taxis, and black car services. And while urban areas have the most public transportation options, Ryan and Matt are also considering expanding to high density office markets in suburbs like Fairfax and Reston.