2012 was one for the FedBid history books. The company wooed investors like Steve Case and Ted Leonsis and managed a fed purchasing marketplace with $1.4B in transactions. So what's next?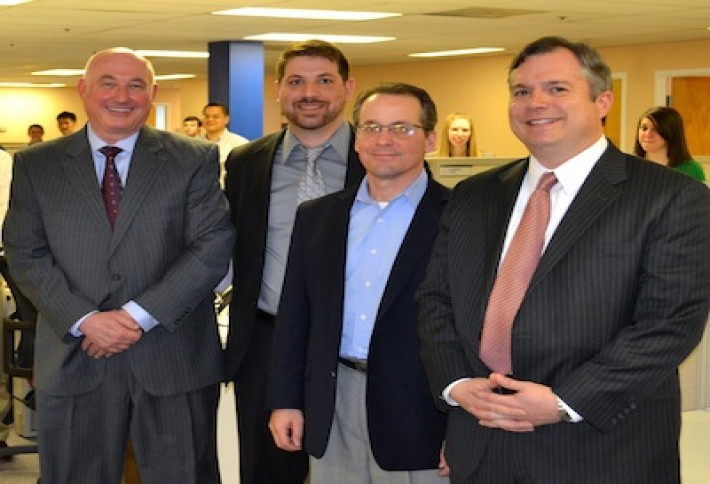 The company helps federal agencies buy everything from chairs and desks to gravel and medical equipment through a fully-managed online reverse auction marketplace. (Think Orbitz for fed purchases.) FedBid execs now envision an Amazon-like marketplace where business buyers have control over what they pay for goods. The commercial piece has begun with several companies using FedBid for big-ticket transactions.The company also started focusing on the state, local, and education market and plans to grow it to 20% of transactions. We recently visited FedBid's Vienna, Va., HQ and found marketplace operations SVP Gregg Brandyberry, marketing VP Andres Mancini, chief marketplace officer Bobby Feigler, and federal SVP Doug Stuck.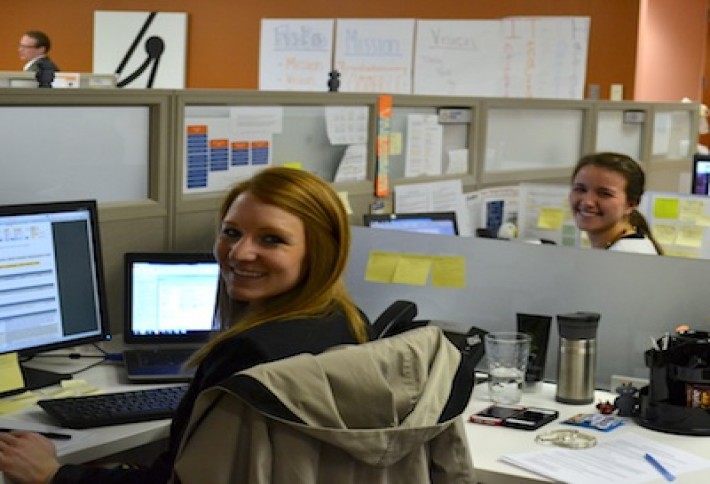 The marketplace team, which includes Carlin Hilliard and Jul Rose, helps find and validate vendors for some of the contracts posted. FedBid's marketplace already has about 60,000 sellers but when a buyer needs something specific, likebarricades for the Inauguration, FedBid looks for manufacturers that may not be in the system.It's newest state and local client is Detroit Public Schools.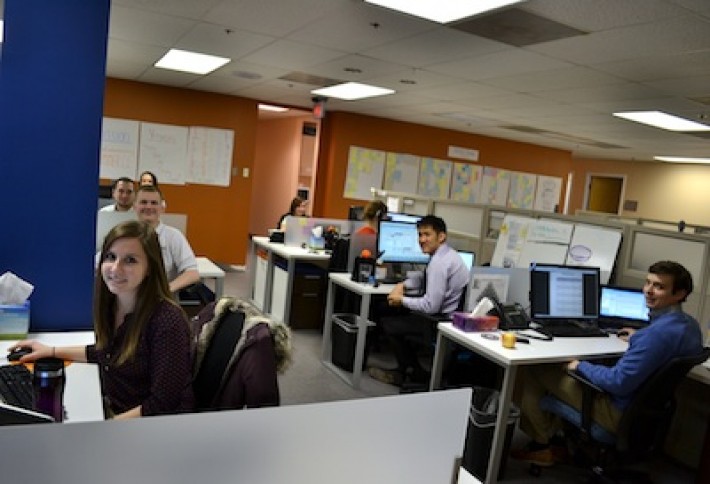 Around the corner sits the rest of the marketplace team, which help guide the reverse auctions. (Because of the nature of their job, we held the camera upside-down so it would come out right.) The company says buyers save an average of 11% on purchases, which average $45,000. The company gets a small percentage fee on top of the contract price. If the transaction doesn't save the buyer money, they're not obligated to make the purchase. Andres says the service has helped several small businesses establish new business with fed customers. Part of the company's interest in getting an investment from Revolution Growth Fund last year was the ability to get into the commercial space through Steve and Ted's contacts.