News
Clunky Calculator Launches Career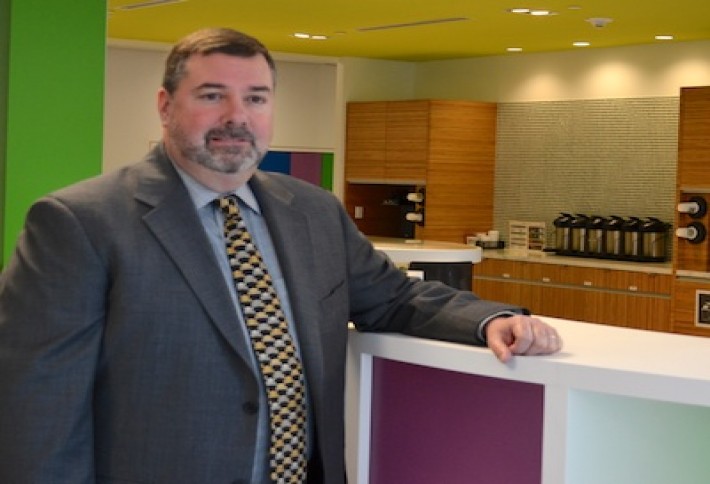 It's been nearly a year since former USDA CIO Chris Smith left government life for the private sector. As Accenture Federal Services chief technology and innovation officer, Chris says his new role reminds him of what he did in government: doing more with less money; getting value out of the government's huge data collection; making government more digital; and attracting and retaining talent. He's also focused on cloud computing and helping agencies move from big legacy systems to the less clunky, more affordable and accessible cloud. The IT services, consulting, and outsourcing companytechnically not based anywhere but incorporated in Ireland-- posted $28B in revenue last year, with $1.3B in net revenue coming from federal work.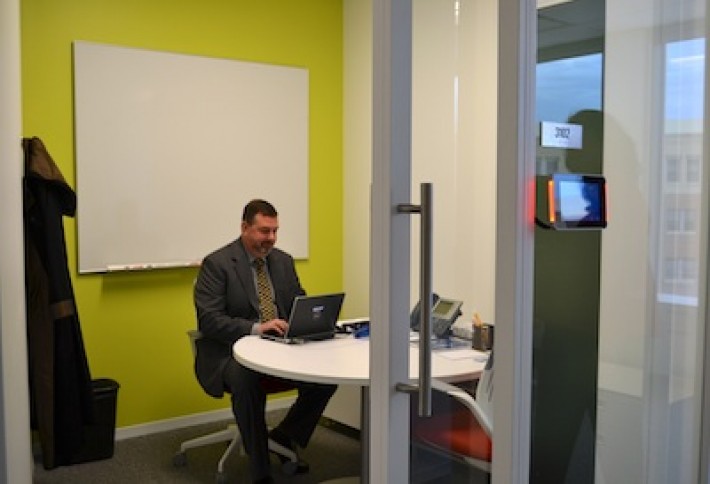 Accenture Federal Services joined the hoteling wave last April when it moved into its Ballston, Va., HQ. The division makes up about 4,000 of the 5,000 Accenture employees in the DC region. Chris' first brush with tech was as a toddler playing with the family Texas Instrument calculator. It led him to the Air Force, where he operated radar while his future wife repaired radar. Chris continued his military service in the Air National Guard and trained in cryptographic systems and communications. He eventually became a Joint Tactical Communications Officer. The Falls Church, Va., native developed a knack for business, finance, and strategy, which he says has served him well in exec positions within government and industry.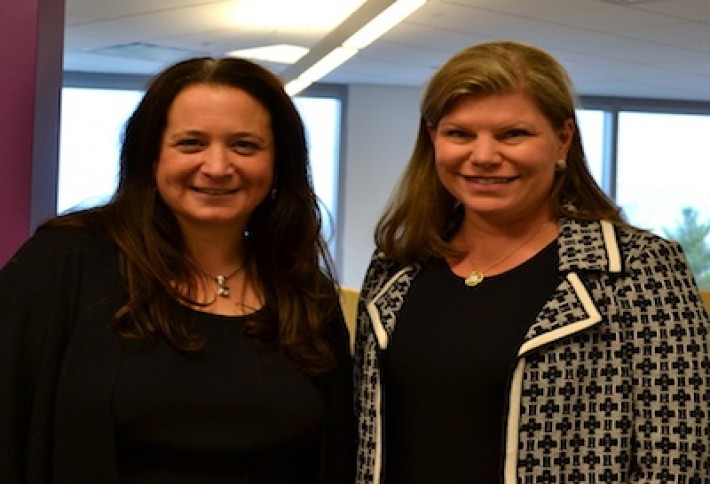 Unfortunately we couldn't snap all 4,000 employees, but we did catch up with managing directors Lisa Mitnick and Annette Rippert, who oversee Accenture's federal mobility work. They say it's not budget issues holding back agencies from adopting more tech that the commercial world has embraced, but security. And mobile device vendors are still trying to comply with gov standards. But looming federal budget cuts aren't threatening any gains agencies have made in mobility. Several government pilots are already under way and they'll continue. "It's an opportunistic time to continue to evolve," Annette says.