News
16 Things You Need to Know This Morning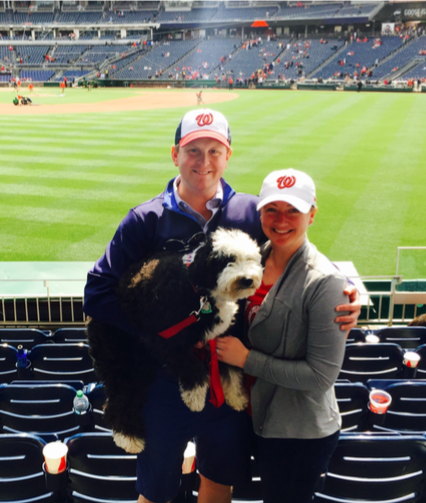 What You Don't Know About Theo Slagle
Title: Director, Cushman & Wakefield
Job
: Working with companies and organizations that utilize office space and develop / execute real estate strategies that align with their business, operational and financial goals.
Years on the job: 5
Memorable Project: In 2014, we worked with a local confidential start-up. The original requirement was for 6 people and quickly expanded for a space that could hold 70+ people (about 12,000 RSF). They needed space that would require little capital expenditures with an ability to grow staff quickly. We ended up negotiating a sublease that provided the client an opportunity to easily sub-sublease which provided them the flexibility to increase and decrease their footprint as needed. We negotiated a rental rate 50% below market vs. comparable subleases and saved them approximately $780,000 over sublease term.
Current Project: Potential building purchase or nontraditional long-term lease opportunity for an international, cultural, non-profit organization in Washington, D.C.
CRE career: I'd like to think that my first job in CRE started when I was 14 years old, while networking as a caddy on the golf course. It's been fun to see that I'm partnering with many people that I met over 15 years ago.
Grew up: Silver Spring, MD
Childhood memory:Boy Scout trips to Yellowstone National Park, Grand Tetons National Park and Olympic National Park (awarded Eagle Scout).
Current home: Woodley Park, Washington DC
School: Our Lady of Good Counsel High School, Olney, MD and Barry University, Miami Shores, FL
Job in another life:Golf course architect
Favorite app: Uber
Favorite movie: Tie: Forrest Gump / Wedding Crashers
Favorite restaurant: Raw Bar @ Wellfleet Beachcomber
Favorite vacation spot: Any New England beach
Favorite charity: Melanoma Research Foundation and DistrictGOLF Foundation. I'm one of three co-founders and current CFO of DistrictGOLF Foundation along with John Mansour, Project Manager at HITT Contracting and Baker Elmore, Director of Federal Programs, NEI.
Coast, desert or mountain: Coast
Drink of choice: Tito's
One thing you couldn't live without: Breakfast (3 eggs scrambled)
Family: I've been married to my wife, Wendy for three years and we have a two years old Sheepadoodle named, Zoey.
Hobbies: Golf (1 Handicap), skiing and professional fetch thrower
Biggest pet peeve: Loud talkers and slow walkers
Startling fact: 1. My brother (Patrick Slagle @ Pulse Property Group) and I are the third generation of Slagle's to work in real estate in Washington, D.C. 2. I've been on over 100 SCUBA dives, some of which were over 150 feet deep (15 stories!).
16 OTHER THINGS YOU NEED TO KNOW THIS MORNING
Introducing Bisnow Jobs
Local

Commercial Real Estate Jobs
Use Discount Code employed2016
For 15% Off Job Posts
WASHINGTON DC JOB LISTINGS
Senior Accountant
The Donohoe Companies, Inc.
Controller
WCS Construction
Vice President, Production Support
JLL
Property Coordinator / Administrative Assistant - Commercial
CIM Group, Inc.​
Real Estate Agent
Weichert, Realtors
Apartment Sales & Leasing Professional
Greystar
Property Manager
Wackenhut Services Inc.
Director of Marketing
Keepers
Senior Property Manager
Lincoln Property Company
Research Analyst Share to social media
Newmark Grubb Knight Frank
Assistant General Manager, Property Management Share to social media
JLL
Real Estate Manager / Transaction Manager
Colliers International
Operations & Transaction Coordinator
Marcus & Millichap
Commercial Real Estate Attorney
BCG Attorney Search
Real Estate Associate
Grant/Morgan Associates
Real Estate Paralegal - Leesburg, Virginia
ADECCO
Commercial Real Estate Credit Analyst
National Cooperative Bank