News
15 Things You Need to Know This Morning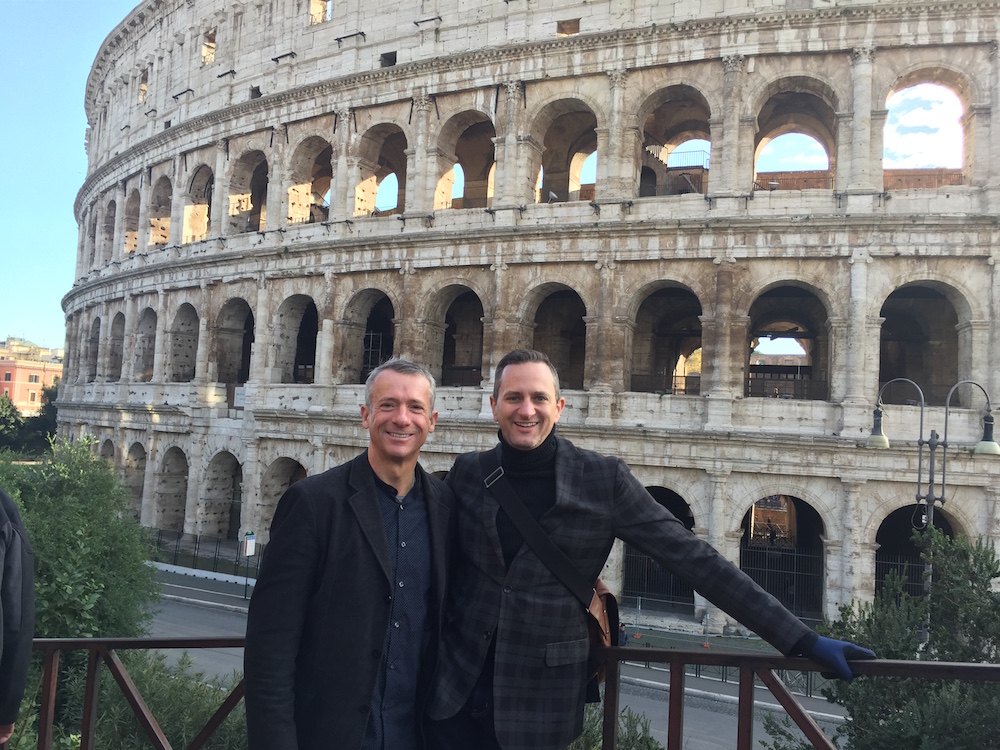 What You Don't Know About Gregory Hoss
Title: President, David M. Schwarz Architects
Years on the job
: 10 years as principal, just recently became president.
Company
: 38-year-old architecture firm, 40 architects plus support staff. It's not uncommon for the firm to have over a billion dollars of work being designed at any one time.
Memorable Project: Probably the most satisfying moment I've had was when I walked into the Dr. Pepper Ballpark, a 7,500-seat minor league ballpark we designed in Frisco, TX, and saw all the kids running around having a blast. In the midst of designing and coordinating construction issues, it's really easy to forget the joy that we can bring to people through our work.
Current Project: Master plan to replace all undergraduate student housing at Vanderbilt University, with 10 new residential colleges. We've just completed design of the first building, which will have about 340 beds, a beautiful dining room, commons, a few classrooms, and faculty housing arranged around four courtyards.
CRE Career: Started working on airport terminal projects for HNTB for 7 years before being recruited to join DMSAS.
Grew up: Sioux City, Iowa. Dad farmed 320 acres of corn, soybeans, mom worked in community development for the city.
Current home: Have lived in Adams Morgan for 25 years.
School(s): Degrees in architecture and structural engineering from Catholic University.
Job in another life: Conductor of an orchestra.
Favorite app
: Tie between Apple Music and PDF Expert.
Favorite movie: The Manchurian Candidate.
Favorite restaurant: La Tomate, Mintwood Place, The Riggsby.
Favorite band: The Cambridge Singers. It's a choral group out of the UK.
Favorite vacation spot: Sister has been living in Singapore so we have been visiting exotic places like Vietnam and Laos. However, a week in Provincetown is cathartic.
Favorite charity
: Food and Friends.
Hidden talent: I've been a singer since I was 4. I still sing in groups around town when time allows.
Drink of choice: Black coffee and a gin martini (not at the same time).
One thing you couldn't live without: Uber. It is the most brilliant invention in the last 10 years. It's changed my life for the better.
Family: Married to husband Lars Etzkorn (on the left) since 12/12/12. We have a dachshund named Ada Louise.
15 OTHER THINGS YOU NEED TO KNOW THIS MORNING
Introducing Bisnow Jobs
Local

Commercial Real Estate Jobs
Use Discount Code employed2016
For 15% Off Job Posts
WASHINGTON DC JOB LISTINGS
Estimator
Potomac Construction Services
Project Manager
Potomac Construction Services
Senior Architect
Clark Nexsen
Acquisitions Analyst
Federal Capital Partners
Project Architect
RNL Design
Vice President, Acquisitions + Investments
Ditto Residential