News
15 Things You Need to Know This Morning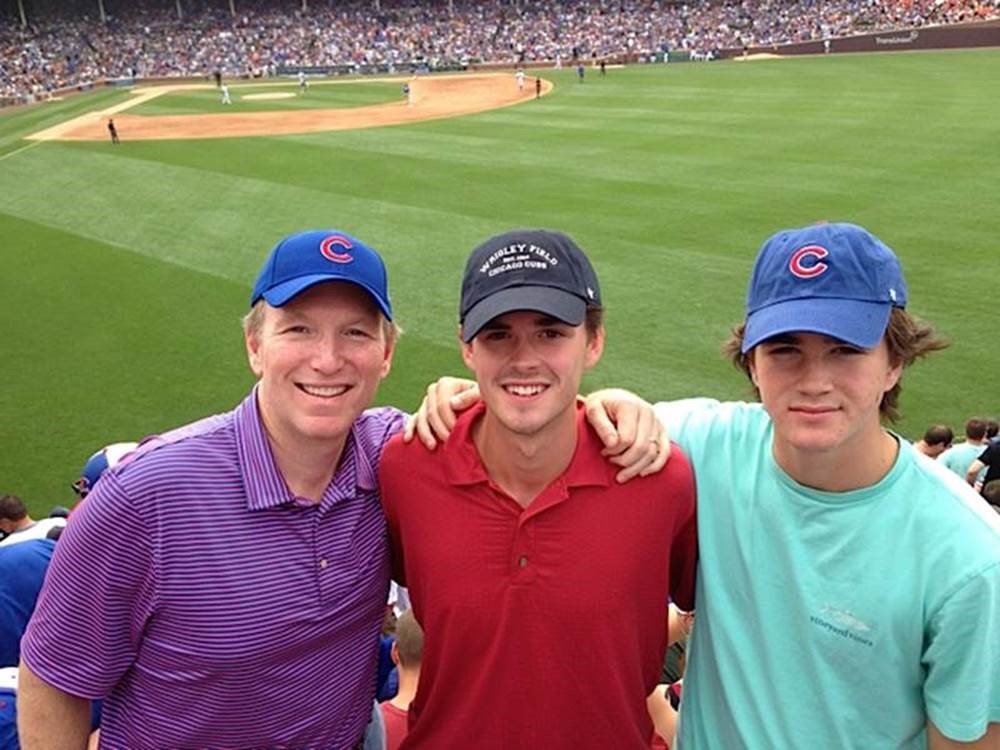 What You Don't Know About Steve Cloud
Title: SVP, Transwestern
Photo: With sons last summer at Wrigley Field during baseball road trip.
Job: Leasing and sale of flex, industrial and office properties in NoVa, representing landlords and tenants.
Years on the job: 6; 28 in the industry.
Company: 320 in mid-Atlantic; 2,200 nationwide in 34 cities.
Memorable projects: Development of 1M SF build-to-suit distribution center for GE in 2003 in Cecil County, MD; part of marketing and disposition part for $117M industrial portfolio in Springfield last year.
Current project: Marketing for lease Arboretum II (161k SF Class A office building in Herndon).
CRE career: Started as CBRE leasing broker in 1988.
Grew up: Oklahoma City.
Current home: Alexandria.
School: University of Oklahoma.
Job in another life: Country singer.
Favorite app: Sonos.
Favorite movie: Home movies.
Favorite restaurant: Martin's Tavern in Georgetown during Christmas season.
Favorite music and song: Jerry Jeff Walker; "Midnight Train to Georgia" by Gladys Knight and the Pips.
Favorite vacation spot: DeBordieu Beach Club in SC.
Hidden talent: DJ private parties.
Coast, desert, mountain: Coast.
Drink of choice: Ketel One Vodka, club soda and lemon.
Can't live without: TV clicker.
Family: Married to Susan 27 years; two sons (20 and 17); Aussie dog.
Hobbies: Golf, exercising and watching sons play sports.
Pet peeve: When people don't do what they say they're going to do.
Startling fact: Served as captain of HS football, basketball and baseball teams.
15 OTHER THINGS YOU NEED TO KNOW THIS MORNING
Introducing Bisnow Jobs
Local

Commercial Real Estate Jobs
Use Discount Code tophires16
For 20% Off Job Posts
WASHINGTON DC JOB LISTINGS
Project Accountant
Donohoe Real Estate Services
Project Accountant
The JBG Companies
Systems Accountant
The JBG Companies
Director of Public Space Operations
NoMa BID
Senior Architect
Clark Nexsen
Associate
Gladstone Commercial Corporation
Assistant Development Manager
Vornado/Charles E. Smith
Portfolio Administrator
EagleBank
Portfolio Manager
EagleBank
Relationship Manager
EagleBank
Compliance Manager
EagleBank
Manager, Real Estate Services
Fairfax County Economic Development Authority
Vice President in Retail Leasing
The JBG Companies