News
15 Things You Need to Know This Morning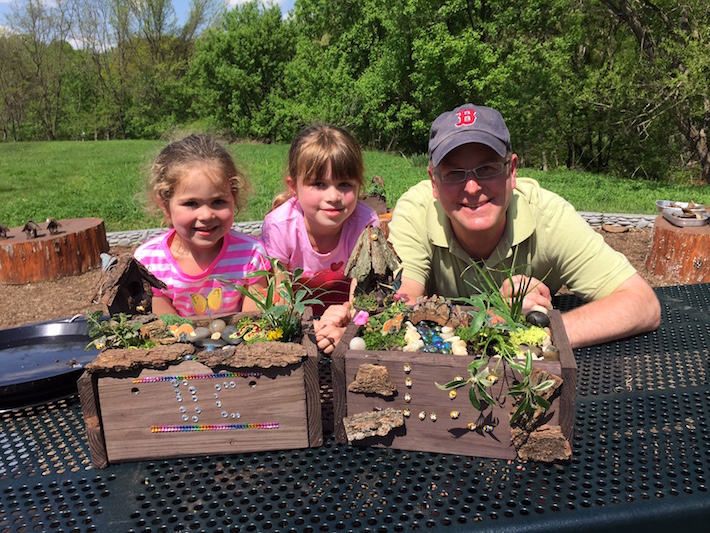 What You Don't Know About Chris Conklin
Title: Managing director, VHB Tysons office.
Photo: With daughters at Croydon Creek Nature Center.
Job: Runs Tysons office and serves as director of transportation systems for six VHB offices.
Years on the job: Appointed head of Tysons office Dec. 15 after 20 years with VHB.
Company: Engineering, science, planning and design—$166.3M in 2014 revenue; over 1,100 employees in 23 offices along East coast.
Memorable project: GMU Fairfax campus transportation master plan in 2012. Worked with client team focused on improving campus and relationship with neighbors and other agencies.
Current project: Arlington County transit development plan—helping plan transportation improvements on Columbia Pike Corridor now that streetcar program ended. Improving connections between county activity centers like Potomac Yard, Crystal City, Pentagon City and Rosslyn-Ballston corridor.
CRE career: Traffic impact studies for developments in Boston metro.
Grew up: Norfolk, MA.
Current home: Rockville.
Schools: Georgia Tech (civil engineering) and MIT (MS degrees in transportation and technology policy).
Job in another life: Park ranger.
Favorite apps: Yelp and Parkmobile.
Favorite movie: Vacation—reminder of trips as a kid.
Favorite restaurant: Dogfish Head Alehouse.
Favorite music: Trending toward pop because of daughters; also like Matt Nathanson's "Headphones" and Mumford & Sons' "Believe."
Vacation spot: Arizona—never rains and totally different than DC.
Favorite charity: Shelter House in Rockville.
Hidden talent: Making up song parody lyrics about daily mundane things.
Coast, desert, mountains: Desert and mountains.
Drink of choice: 75 Minute IPA—almost too strong, but not quite. Coffee is also a favorite.
Can't live without: SiriusXM Satellite Radio.
Family: Married 15 years; two kids.
Hobbies: Hiking, catching up on Real Housewives of wherever (looking forward to Real Housewives of Potomac) and youth soccer.
Biggest pet peeve: Being late and slow walking.
Startling fact: Loves Waffle House—makes a point of visiting them while on traveling on business. Georgia Tech campus is favorite.
15 OTHER THINGS YOU NEED TO KNOW THIS MORNING
Introducing Bisnow Jobs
Local

Commercial Real Estate Jobs
Use Discount Code crejobs2016
For 25% Off Job Posts
WASHINGTON DC JOB LISTINGS
Senior Interior Designer
RD Jones and Associates
Project Architect
RD Jones and Associates
Vice President in Marketing and Communications
The JBG Companies
Research and Special Projects Division Chief
The Maryland-National Capital Park and Planning Commission
Project Manager
Corenic Construction
CRE Broker
ROSSI Commercial Real Estate
Sr. Electrical Engineer
GPI