News
15 Things You Need to Know This Morning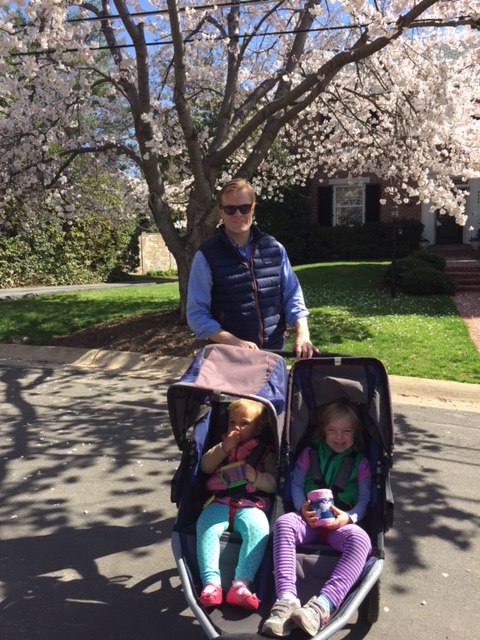 What You Didn't Know About John Wilkinson
Title: President, Boundary Companies.
Years on the job: 2.
Company: Invests almost exclusively in urban infill, transit-oriented projects in DC region. Currently working on over 1.6M SF in projects, with total capitalization over $500M.
Memorable project: First one in summer 2014–took control of large site in Eckington to build 700k SF mixed-use development with partner, JBG.
Current job: Large townhome community in NE, including a charter school.
CRE career: Started as tenant rep broker at CBRE's mid-Atlantic office.
Grew up: Wilmington, DE.
Current home: Chevy Chase.
Why DC: A beautiful girl with brown eyes.
School: Cornell.
First job: Co-founded BAWLS Guarana, a high caffeine beverage.
Daily habit: Cold shower (Wim Hof method).
Favorite app: Pandora.
Favorite movie and line: Dead Poets Society–"Carpe, carpe diem, seize the day, boys. Make your lives extraordinary."
Favorite restaurant: DeCarlo's.
Favorite song: "I Need Love" by LL Cool J. Also recently listening to "Drive" by Alan Jackson on repeat in the car.
Favorite vacation spot: FunLand in Rehoboth Beach.
Family: Married 11 years to Libby; three daughters (2, 4 and 7 months).
Hobbies: Skiing.
Startling fact: Started a credit card targeting computer gamers in partnership with MBNA. Gamers were able to put their handle on the card.
John will be speaking at Bisnow's DC Region's New Generation Real Estate Leaders on Dec 17 at 7:30am at The Mayflower.
15 OTHER THINGS YOU NEED TO KNOW THIS MORNING
Introducing Bisnow Jobs
Local

Commercial Real Estate Jobs
WASHINGTON DC JOB LISTINGS
Branch Relationship Manager
EagleBank
Portfolio Manager
EagleBank
Relationship Manager
EagleBank
Compliance Manager
EagleBank
Credit Analyst
EagleBank
Software Applications Engineer
United Bank
Senior Network Engineer
United Bank
Sr. Electrical Engineer
GPI
Graphic Designer
SK+I Architecture
Project Manager
POUNDS
Designer
Pedini DC
Business Development Representative
RainKing Solutions
Project Director (Branding + Marketing)
Streetsense
Director, DC Consulting Division
Paladino and Company
Operations and Energy Services (OES) Representative
GHT LIMITED
Mechanical & Electrical Engineers
GPI
Associate
Metropolis Capital Finance
Sales & Service Rep
United Bank
Cash Management Officer
United Bank
Senior Credit Analyst
United Bank
Financial Advisor
United Bank
Interior Architect Project Manager
Carlyn and Company Interiors + Design
Senior Audit Accountant
Baker Tilly
Controller - Property Management, Real Estate
Anderson Knight
Marketing Manager - Residential
Vornado/Charles E. Smith
Assistant General Manager-Retail
Bozzuto
Associate, Acquisitions
Vornado/Charles E. Smith
Real Estate Development Analyst
EYA