News
15 Things You Need to Know This Morning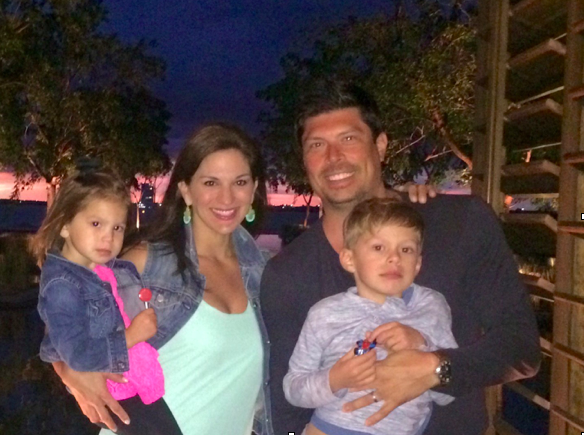 What You Didn't Know About Adrian Conforti
Title: Senior Managing Director, Cushman & Wakefield.
Job: Responsible for mid-Atlantic project and development services practice–30 people, $350M development and construction management business.
Years on the job: 15.
Company: 43,000 employees, $5.5B in revenue and 4.3B SF under management.
Current project: Development advisor for new 400k SF eastern distribution center for Fiat Chrysler.
CRE career: Started at Clark Construction in late 90s, building spec office buildings on Toll Road.
Grew up: Staten Island, NY and Marlboro, NJ.
Current home: Falls Church.
Why DC: Applied to several southern engineering schools and landed at Virginia Tech's civil engineering program.
Side gig: Guest lecturer at Georgetown Real Estate Development master's program.
First job: Swim instructor for 2- and 3-year-olds.
Job in another life: Elon Musk, Tesla Motors founder.
Daily habit: Bike at least 20 miles on W&OD.
Favorite apps: Pandora and Bloomberg.
Favorite movie: Godfather II.
Favorite restaurant: Joe's Seafood, Prime Steak & Stone Crab.
Favorite music: Led Zeppelin, Pink Floyd and any good 70s and 80s rock.
Favorite vacation spot: Viceroy Anguilla luxury hotel and resort.
Guilty pleasure: Many Jolly Ranchers at one time.
Bucket list: Start real estate fund or services business and buy distressed office properties; tour Amalfi Coast and Barcelona, Spain to show kids their family heritage.
Family: Married to Janel eight years; two children–Julian (6) and Avery (3).
Hobbies: Biking, music and going to Dogwood Tavern with friends.
Startling fact: Accomplished singer and songwriter, who's written several dozen songs and toured Eastern seaboard with original and cover bands.
15 OTHER THINGS YOU NEED TO KNOW THIS MORNING
Introducing Bisnow Jobs
Local

Commercial Real Estate Jobs
WASHINGTON DC JOB LISTINGS
Designer
Pedini DC
Business Development Representative
RainKing Solutions
Client Success Manager
RainKing
Project Director (Branding + Marketing)
Streetsense
Director, DC Consulting Division
Paladino and Company
Operations and Energy Services (OES) Representative
GHT LIMITED
Mechanical & Electrical Engineers
Greenman-Pedersen, Inc. (GPI)
Associate
Metropolis Capital Finance
Sales & Service Rep
United Bank
Cash Management Officer
United Bank
Senior Credit Analyst
United Bank
Financial Advisor
United Bank
Transaction Manager
Public Properties
Director of Construction and Facilities
Great American Restaurants
Interior Architect Project Manager
Carlyn and Company Interiors + Design
Senior Audit Accountant
Baker Tilly
Controller - Property Management, Real Estate
Anderson Knight
Marketing Manager - Residential
Vornado/Charles E. Smith
Assistant General Manager-Retail
Bozzuto
Associate, Acquisitions
Vornado/Charles E. Smith
Real Estate Development Analyst
EYA
Tax Senior Associate
CohnReznick LLP
Financial Analyst
FD Stonewater
Audit Senior Associate
CohnReznick LLP
Financial Analyst
CohnReznick LLP
CADD/Revit Specialist
GHT Limited
Plumbing Design Engineer
GHT Limited
MECHANICAL DESIGN ENGINEER
GHT Limited
MECHANICAL DESIGN ENGINEER/PROJECT MANAGER
GHT Limited