News
15 Things You Need to Know This Morning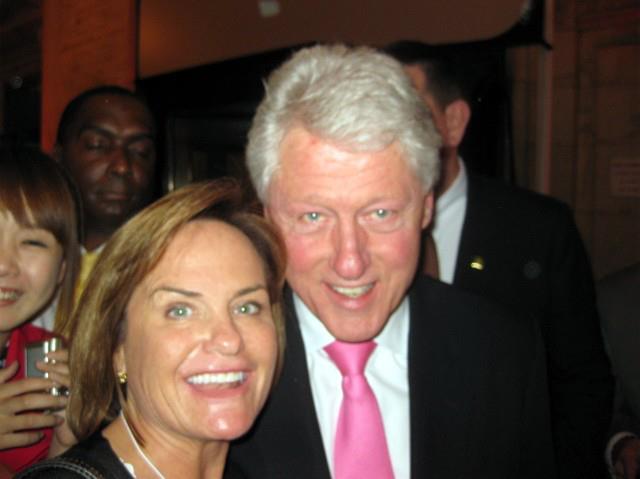 What You Didn't Know About Jill Jamieson
Title: Managing Director, JLL.
Job: Manage public institutions group, helping US and foreign governments finance and deliver infrastructure projects, especially when sufficient resources aren't available.
On the job: 25 years globally; joined JLL June 1.
Memorable project: Delivered a public-private-partnership for new $200M airport in Kosovo (former Yugoslavia) after the war. Country had no laws or track record and was not recognized as a country by the majority of the world.
Current projects: Advising Army Corps of Engineers on PPP and alternative finance and delivery for its civil works program across US; finalizing a $500M PPP for a ski resort in an ethnically-diverse area in the Balkans; advising Detroit Water & Sewerage on alternative delivery for a wastewater disinfection system.
CRE career start: Began in investment banking and moved to advisory work when friend became president of Costa Rica and asked for help. Ended up working in over 36 countries, advising prime ministers and presidents on infrastructure finance. Spent over 20 years abroad and recently returned to focus on US infrastructure market.
Grew up: Born in upstate NY; formative years in Lexington, KY.
Current home: Split between Arlington and South Florida.
Business travel: Seemingly non-stop (probably 40+trips per year).
Why DC: Proximity to federal clients and love the humidity.
Schools: Georgetown, Tufts and Harvard.
First job: Picking dandelions from people's laws and selling them back to the homeowners.
Job in another life: Philosopher physicist.
Daily habit: Get up at 4 am and run 8-10 miles.
Favorite app: Pandora.
Favorite Pandora stations: Jack Johnson or O.A.R.
Favorite movie: The Power of One.
Favorite music: Ranges from opera to reggae, but often found humming Michael Bublé.
Favorite vacation spot: Osa Peninsula in Costa Rica.
Guilty pleasure: 90-minute deep tissue massages.
Bucket list: Scuba dive Lake Titicaca in Bolivia.
Hobbies: Tennis, golf, sailing, scuba, skiing, writing (published a cookbook called "Dishing Politics"), painting, and trying to write/play music.
Startling fact: Academic advisor in college was Madeleine Albright.
15 OTHER THINGS YOU NEED TO KNOW THIS MORNING