News
15 Things You Need to Know This Morning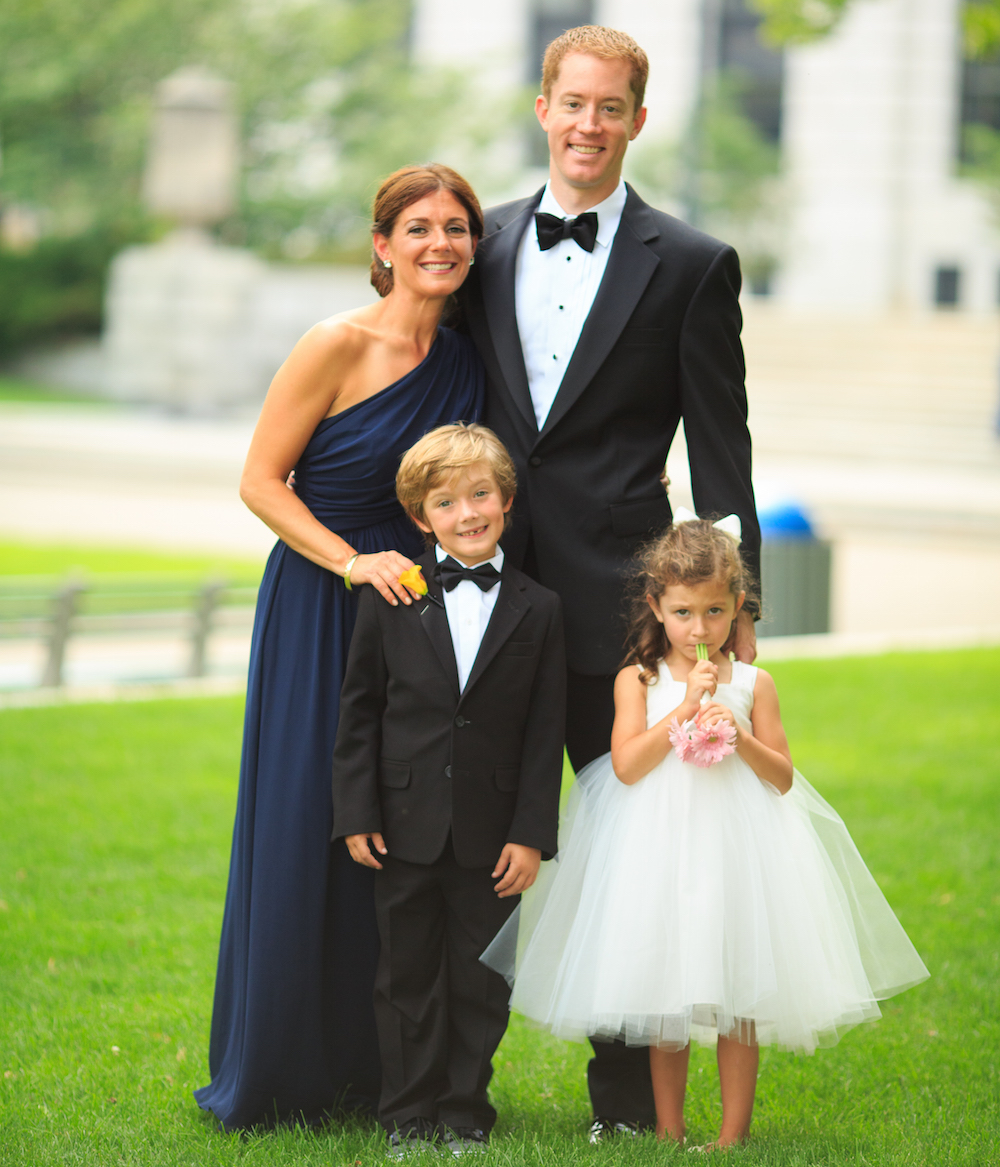 What You Didn't Know About Pete McLaughlin
Title: Development director, ProMark Real Estate.
Photo: Last fall at sister-in-law's wedding.
Company: Owns and manages 1M SF of multifamily, office, medical office, retail, hotel and health club space; under construction on 102-condo in Silver Spring and entitlements for over 600 apartments plus retail in Pike District.
Job: Manages redevelopment and new development projects and overall portfolio strategy.
Memorable project: Six months into career, worked on planning of a new city on 300k contiguous acres outside of Orlando. In typical Florida development fashion, project is still in entitlements.
Current project: The Octave 1320 – conversion of '60s office building into 102 condos two blocks from Silver Spring metro. Sales have started and completion is expected for October.
CRE career: Started as an analyst at RCLCo and moved to development services group.
Grew up: Maplewood, NJ.
Current home: Bethesda.
Why DC: First career was a college basketball coach at American under same coach had as an undergrad at UVA.
Schools: UVA and American (MBA).
First job: Flipping burgers poolside at NJ country club.
Job in another life: Pro basketball player.
Daily habit: Apple with almond butter before bed.
Favorite app: Kindle.
Favorite movie: Wedding Crashers.
Favorite restaurant: All Set.
Favorite music: Dave Matthews, White Stripes and Allman Brothers.
Favorite vacation spot: Cape Cod.
Guilt pleasure: Chocolate-frosted cakes from Dunkin' Donuts.
Bucket list: Sailing trip to Florida or Caribbean.
Family: Married 10 years; two kids (ages 4 and 7).
Hobbies: Basketball, CrossFit and reading.
Startling fact: Before American, coached for two years at a prep school and turned out 16 Division I players, including one national collegiate player of the year (David West) and an ACC player of the year (Josh Howard) – both turned into NBA All-Stars.
15 OTHER THINGS YOU NEED TO KNOW THIS MORNING