News
15 Things You Need to Know This Morning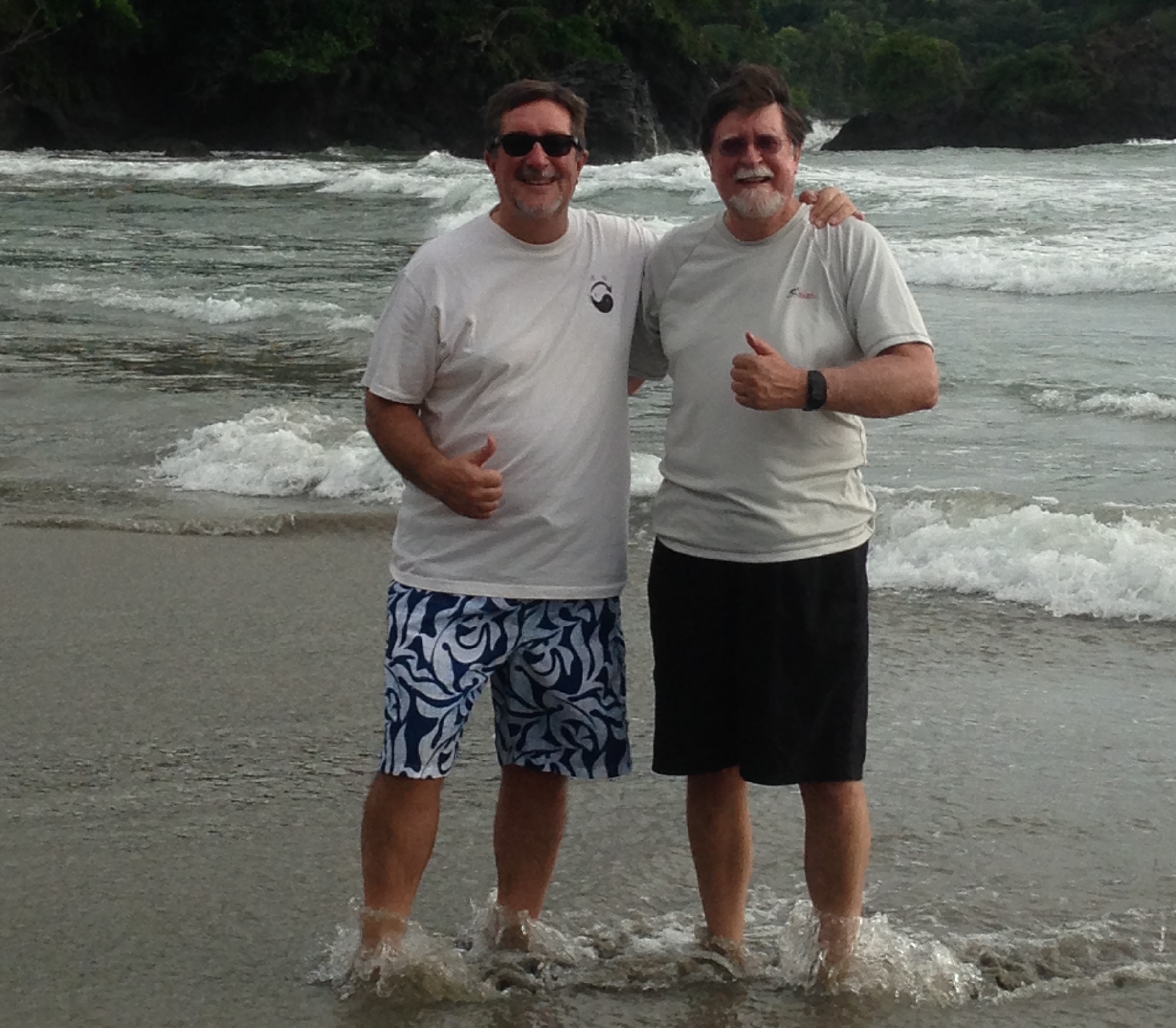 What You Didn't Know About Michael Stevens
Title: President, Capitol Riverfront Business Improvement District.
Photo: On the left, cycling with brother, Joe, in Costa Rica's Manuel Antonio National Park.
Job: Oversee staff of 19, $1.8M budget, 21-member board of directors, work programs, and strategic initiatives for 500-acre neighborhood.
Years on the job: 9.
Organization: BID covers five blocks south of Capitol and north shore of Anacostia River. Under construction are nine residential buildings (3k units); three hotels (533 rooms); 160k SF of retail, including 35k SF Whole Foods; and three restaurants. Three new office buildings are in pipeline.
Memorable projects: Development of 16,000-seat Triple-A baseball stadium in downtown Memphis from '98 to '00 while working at Center City Commission. Also worked on Downtown Wichita (Kansas) Master Plan in '87 while working at RTKL in Dallas.
Current project: Urban Design Framework Plan for Buzzard Point that includes DC United Soccer stadium site. Working with DC Office of Planning and other agencies on mix of uses, utility upgrades, street patterns, open space, Anacostia River access, sustainability, and access for sub-area of Capitol Riverfront.
Career: Started in Dallas as urban planner and evolved to economic development, place making and management, downtown redevelopment, and managing BIDs.
Grew up: Jackson, Miss.
Current home: Capitol Hill near Lincoln Park.
Why DC: Came in 2000 to build and manage Washington, DC Marketing Center (now Washington, DC Partnership).
Schools: Millsaps College and Virginia Tech.
Job in another life: Nature photographer and author.
Daily habits: Large iced coffee from Lot 38 Espresso and reading The Post.
Favorite app: OpenTable.
Favorite movies: Dr. Strangelove, It's a Wonderful Life, and To Kill a Mockingbird.
Favorite restaurants: Montmartre and Rasika.
Favorite band and song: Stephen Stills (Manassas) – "Both of Us (Bound to Lose)."
Favorite books: Shogun by James Clavell and Dune by Frank Herbert.
Favorite vacation spots: Paris, Virgin Islands, Snowmass, and Aspen, Colorado.
Guilty pleasure: Pancake breakfast at Eastern Market or Ted's Bulletin.
Bucket list: Hiking Inca Trail to Machu Picchu.
Family: Single; sister and brother; and two adult nephews.
Hobbies: Hiking, travel, visiting great cities and museums, exercising and visiting Bonsai and Penjing trees at National Arboretum, and Nats games.
Startling fact: Frequently mistaken for Ted Leonsis.
15 OTHER THINGS YOU NEED TO KNOW THIS MORNING