News
15 Things You Need to Know This Morning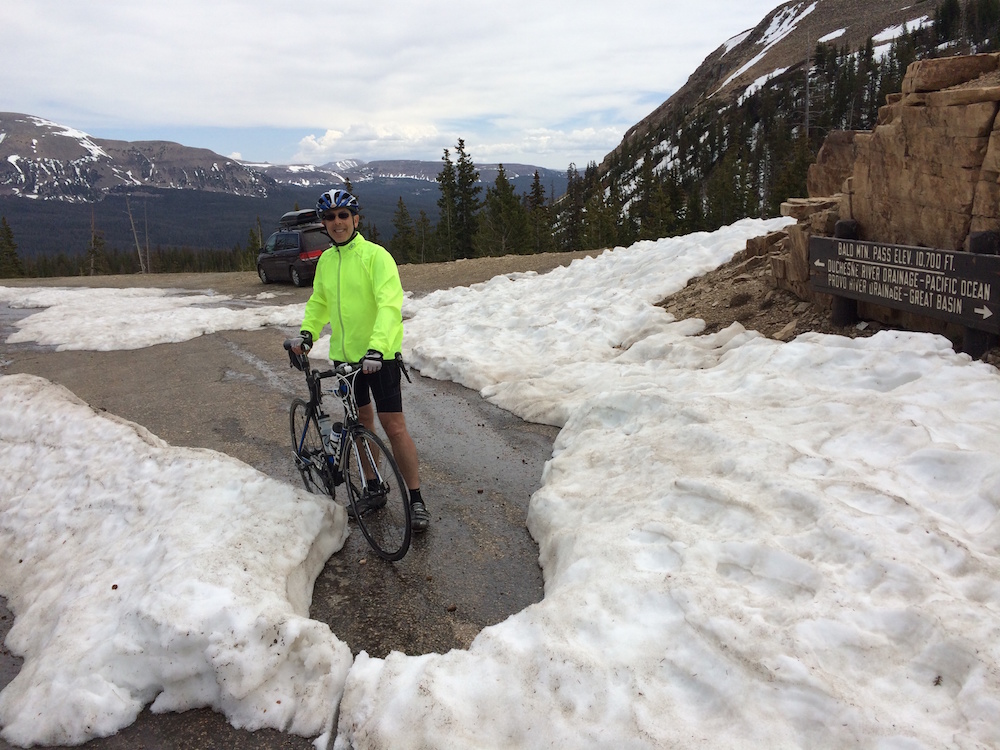 What You Didn't Know About David Weisel
Title: CEO, Delta Associates.
Photo: Bald Mountain Pass, Utah, in June!
Company: 14 employees; over 100 client assignments annually, all over US but mostly in mid-Atlantic, in addition to quarterly subscription publications.
Job: Head up client advisory assignments, oversight of subscription pubs on apartment, condo, office, retail, and housing markets; business development and client relations; budget; and personnel.
On the job: 15 years as president of consulting division and promoted to CEO to take over from retiring Delta founder Greg Leisch.
Memorable project: Appraising 11,000 miles of right-of-way for fiber optic network in mid 90s with Arthur Andersen. Had to learn technical aspect of real estate and complete the project in two weeks.
Current project: Helping condo association with mixed-use redevelopment. Started with market studies, prepared an RFP, screened developer proposals, and now in contract negotiations.
CRE career: Started in DC with Real Estate Research Corp., doing mix of real estate appraisal and consulting.
Grew up: Hartford, Conn.
Current home: Potomac.
Why DC: After grad school, looked for East coast job with wife. Moved to DC from Boston.
Schools: Brandeis University and Harvard.
First job: Newspaper delivery boy.
Job in another life: Small forward for Boston Celtics.
Favorite app: Spotify.
Favorite restaurant: Native Foods (DC) and Candle Café West (NYC).
Favorite band and song: Van Morrison and Led Zeppelin's Stairway to Heaven.
Guilty pleasure: Starbucks – Venti dark roast, black.
Family: Married over 34 years; three sons; and first grandchild (born in January).
Hobbies: Road biking and collecting souvenir shot glasses (collection is about 100 from all over the world.)
Startling fact: Once re-assembled a VW Type 3 Fastback.
15 OTHER THINGS YOU NEED TO KNOW THIS MORNING