News
15 Things You Need to Know This Morning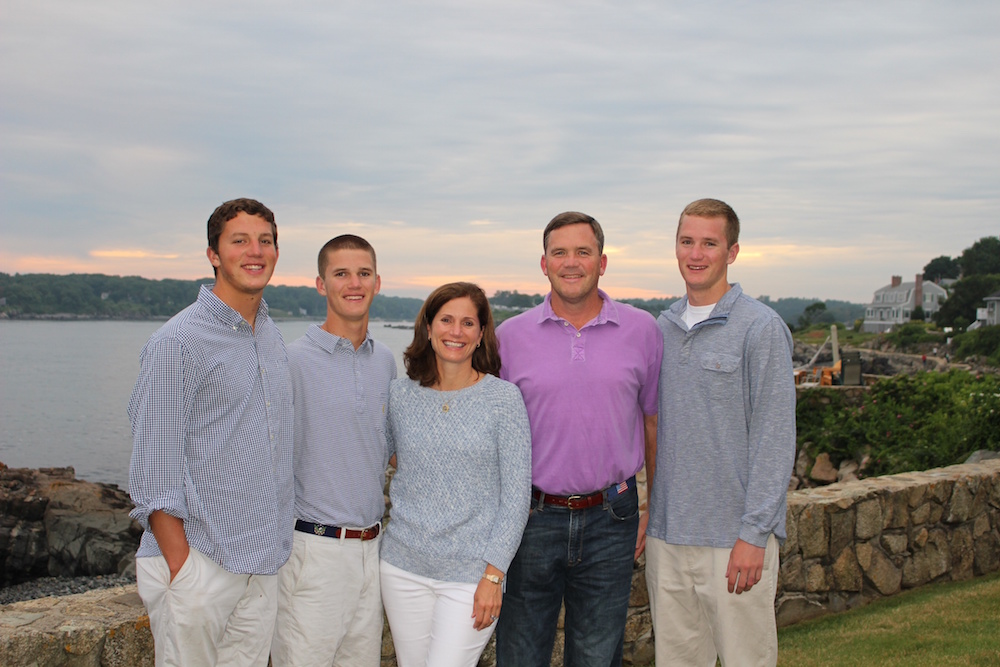 What You Didn't Know About Jon Peterson
Title: Principal, Peterson Companies
Photo: Family's favorite vacation spot in Maine.
Years on the job: 29 at Peterson; 2 as executive committee chairman.
Company: 150 employees; focused on DC metro with potential projects in Richmond and Virginia Beach; owns 6.8M SF and manages 9.3M SF of office, residential, and retail.
Job: Oversee company operations, with emphasis on Class A office portfolio, mixed-use developments, and ongoing development of National Harbor.
Memorable project: MGM Resort and Casino and The Capital Wheel – both at National Harbor. MGM will complete Q3 2016 and will have invested over $1B. Capital Wheel, a $15M investment, was completed in 2014 and is expected to draw over 500,000 riders a year.
Current projects: Four mixed-use projects in NoVa: Avonlea Town Center (265k SF to open in 2016); Commonwealth Center (1.2M SF anchored by TopGolf, opening summer 2015); The District at Woodland Park (300k SF, opening 2017); and Compass Creek (550k SF of retail anchored by Walmart, opening 2016).
CRE career: Encouraged by dad, Milt Peterson, to learn family business. Started with entry level positions and moved upwards.
First job: In 1986, working in accounting/construction department at Hazel/Peterson Cos. Responsible for assembling drawings for several buildings under construction in Fair Lakes.
Grew up: Fairfax – down the street from GMU.
Childhood memory: Building "tree forts" in the middle of the woods with friends.
Current home: Fairfax Station for over 20 years.
Schools: St. Stephen's School and Middlebury College.
Job in another life: Astronaut.
Daily habit: Texting with sons – one is Middlebury freshman; another is at University of Colorado; and third is Middlebury grad, working in Boston for Cushman & Wakefield in retail, sales, and investment division.
Favorite apps: Waze and WeatherBug.
Favorite movies: Animal House, The Sound of Music, and The Wizard of Oz.
Favorite restaurants: Bond 45 at National Harbor and Landini Brothers in Alexandria.
Favorite music: Michael Jackson and Frank Sinatra.
Favorite vacation spot: York Harbor, Maine; Casa de Campo, Dominican Republic; and Beaver Creek, Colorado.
Favorite sporting event: Last RFK Stadium game (saved the ticket stub).
Guilty pleasure: Vanilla ice cream with hot fudge.
Bucket list: Played round of golf at Augusta National.
Family: Married 27 years and three sons.
Hobbies: Golf, tennis, lacrosse, volleyball, skiing, and fishing.
Startling fact: Survived an avalanche while helicopter skiing in Snowbird, Utah at age 24.
15 OTHER THINGS YOU NEED TO KNOW THIS MORNING