News
15 Things You Need to Know This Morning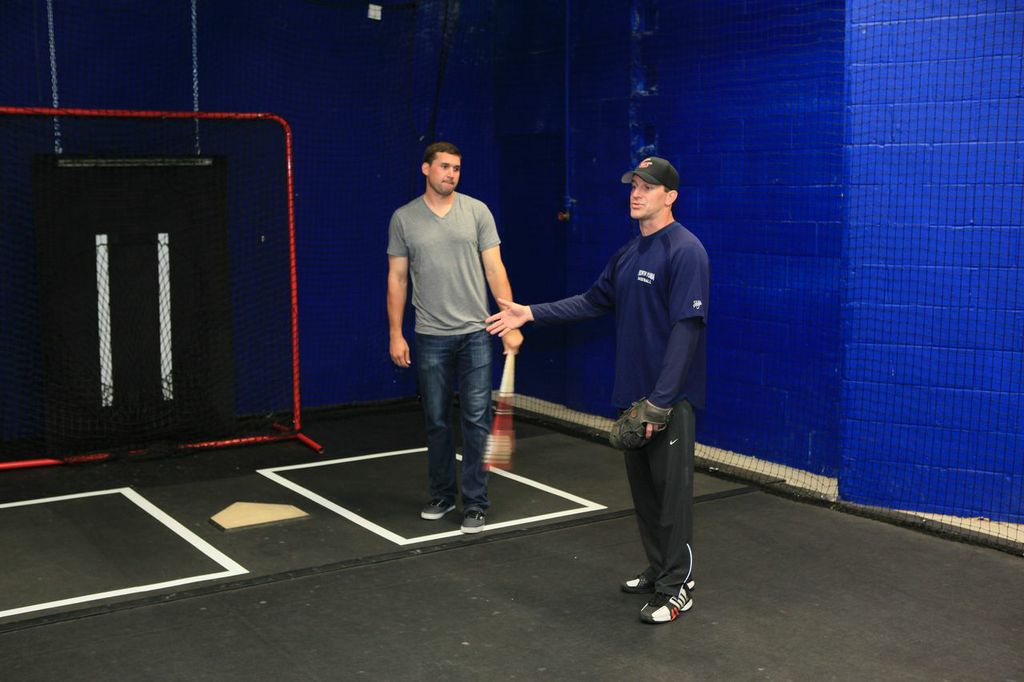 What You Didn't Know About Tim Steffan
Title: SVP, Macerich
Photo: At a batting clinic with Ryan Zimmerman for 10-year-olds.
Company: Manages over 50M SF of retail, mixed use in East and West coast, high barrier to entry markets, and Chicago.
Job: Oversee asset management on East coast, provide strategic direction for all mixed-use projects; direct all office leasing; and oversee Tysons Corner Center and development phases.
Years on the job: 8.
Memorable project: Tysons Corner, phase I – 1.4M SF, mass transit-oriented mixed-use development with high-rise trophy office, luxury high-rise residential, 4-star hotel, and pedestrian plaza. Hotel and residential will deliver this year.
Current project: 443 North Wabash, Chicago. Full city block zoned for up to 1.4M SF of vertical mixed-use development with residential, hotel, and retail.
CRE career: Started managing shopping centers for JMB Realty/Urban Development in 1987.
Grew up: Cazenovia, NY.
Current home: McLean.
Why DC: Came to work on redevelopment of Georgetown Park in 1992.
Schools: Syracuse, Northeastern University, and American University (MBA, real estate and urban development).
First job: Farm kid – abating asbestos on old boilers.
Job in another life: MLB GM.
Daily habit: Work out.
Favorite app: Roambi and MLB.com.
Favorite movie: The Natural.
Favorite restaurant: Tsukiji (Santa Monica, Calif.)
Favorite music: REM and Black Keys.
Guilty pleasure: Pizza.
Bucket list: Normandy tour.
Family: Married to Stephanie; three kids (ages 10, 9, 3).
Hobbies: Baseball, coaching, and fitness.
Startling fact: Grew up on a beef cattle ranch with 750 head of cattle on 2,500 acres of land.
15 OTHER THINGS YOU NEED TO KNOW THIS MORNING