News
15 Things You Need to Know This Morning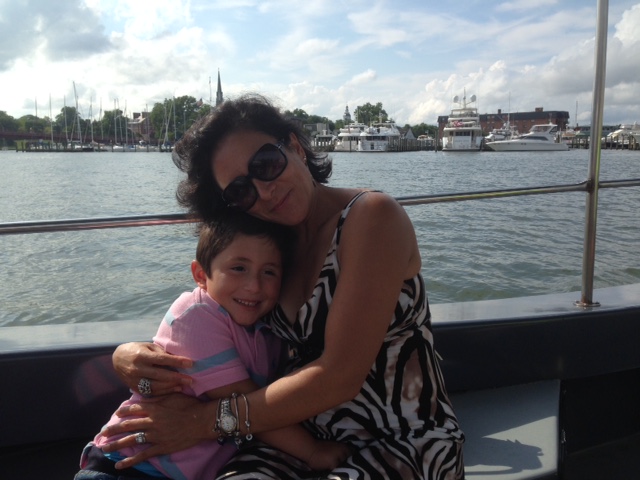 What You Didn't Know About Angela Franco
Title: President/CEO, Greater Washington Hispanic Chamber of Commerce
Photo: With son, Matthew, in Annapolis.
Organization: 6 employees; $937k in revenue; helps DC metro Hispanic-owned businesses connect with business opportunities, obtain education, and grow.
On the job: 5 years.
Memorable project: Growing chamber membership from 38 five years ago to 590. Now ranked top Hispanic Chamber in DC region.
Current project: Organizing business expo on March 24 to connect minority-owned businesses with potential clients and other organizations. Started event in 2010 with 70 exhibitors and 500 attendees; now expecting 160 exhibitors and over 2,000 attendees.
Grew up: Bogota, Colombia.
Current home: Rockville.
Schools: El CESA and EAFIT in Colombia and Northwestern University.
First job: Managed account receivable portfolio for insurance brokers.
Job in another life: Psychologist.
Daily habit: Wake up with cup of coffee (like every good Colombian).
Favorite app: Uber.
Favorite movie: Gone with the Wind.
Favorite restaurant: Mio (Puerto Rican restaurant downtown).
Favorite music: Carlos Vives.
Favorite vacation spot: Cartagena, Colombia.
Guilty pleasure: Jewelry.
Bucket list: Professional dancing.
Family: Married; one son.
Hobbies: Spinning, shopping, and cooking with son.
Startling fact: Immediate family is 25 people, including six brothers and sisters, their children and spouses.
15 OTHER THINGS YOU NEED TO KNOW THIS MORNING