News
EagleBank Presents: 15 Things You Need to Know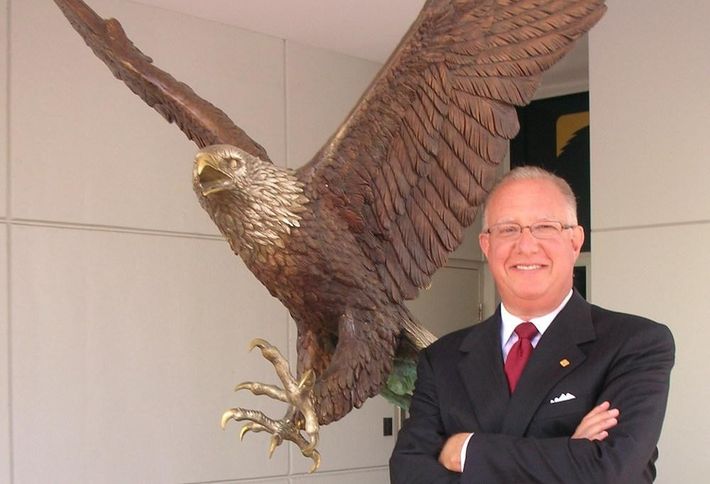 Ron Paul On EagleBank's 20th Anniversary
July 21 marks the official 20th anniversary of EagleBank, a milestone the community bank has reached while continuing to grow its revenues, lending capacity and deal volume. But 20 years ago, the bank was founded "with four of us in a conference room with no windows," Paul told Bisnow. We chatted with the bank's chairman and CEO to discuss the milestone.
Bisnow: How did you and your partners go about launching EagleBank 20 years ago?
Ron Paul: We had all been involved in banking in some form before, we saw the opportunity to make an incredible difference with a strong community bank ... When we met with the state of Maryland, they offered us the opportunity for us to open three branches, which was unheard of, but we raised enough capital to justify it. We said we'd raise no less than $8M, and we wound up raising close to $14M. So we were very pleased, and that was all from friends and family.

Bisnow: How has your job changed with the region over the past 20 years?
Paul: I think the makeup has changed. The age group has changed. The millennials have had a major impact on the Washington metropolitan area. The regulatory environment has changed dramatically in the past 20 years. The European funds and international funds have become a major source of competition. Twenty years ago, we were somewhat of a sleepy Southern town.

Bisnow: When you were sitting at that conference room 20 years ago, is what EagleBank is today what you had in mind?
Paul: I never thought we'd be close to an $8B bank. I never thought we'd be able to be this large and be able to have this much of an impact on people's lives. When I talk about people's lives, you talk about 450 people who part of the EagleBank team. The borrowers, the depositors, the nonprofits, the areas we've helped to develop neighborhoods. That's major impact that's incredibly gratifying.
15 OTHER THINGS YOU NEED TO KNOW
&nbsp
Bisnow Jobs: CRE Openings in Washington DC