News
16 Things You Need to Know This Morning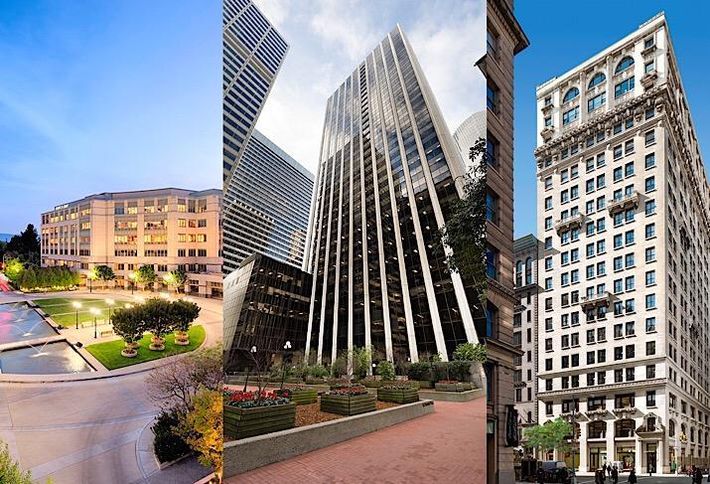 Office Owners Columbia Property Trust,
Allianz Real Estate Form $1.3B JV
Two major Class-A office owners are teaming up to acquire properties in gateway markets. Columbia Property Trust and Allianz Real Estate
have formed a joint venture
to buy office assets and increase their presence in core markets. The companies have made initial contributions of three properties in Palo Alto, San Francisco and Manhattan totaling $1.3B.
16 OTHER THINGS YOU NEED TO KNOW
Smashing The Lavender Ceiling: Inside The LGBT World Of Commercial Real Estate
As D.C.'s Construction Boom Continues, Experts Foresee Rising Office Vacancy, Falling Rents
Hilton Weighing Prospects For New Tysons HQ
The Graduation Of Student Housing Assets: They Are Considered 'Animal Houses' No More
Office Moving Made Easy! You Find The Space, We Move Them In
(almost) Last Call! Don't Miss Wednesday's Capitol Riverfront And The Yards
D.C. Residents Unhappy With Mayor's Affordable Housing Efforts, Support More Development
Shakespeare Theatre Company Presents New Proposal For The Bard Development
JLL Taps Goodstone To Lease Vacant Rockville Office Building, Plans $10M Renovation
[Case Study] Brookfield Properties' Competitive Advantage In The D.C Metro Area
D.C. Public Housing Residents Angry They Will Be Forced To Move For Barry Farm Redevelopment
Amazon-Whole Foods Deal Prevented Grocer From Accepting Counter-Bids, Regulatory Filing Reveals
Blackstone To Buy World's Largest Furnishing Showroom Operators From Bain Capital
Investor Uncertainty Leads To Slow Deal Flow, Commercial Real Estate Pricing Declines
Class-A Office Owners Columbia Property Trust, Allianz Real Estate Form $1.26B JV
US Adds 50,000 More Jobs Than Estimated In June, Unemployment And Wages Remain Flat
&nbsp
Bisnow Jobs: CRE Openings in Washington DC