News
16 Things You Need to Know This Morning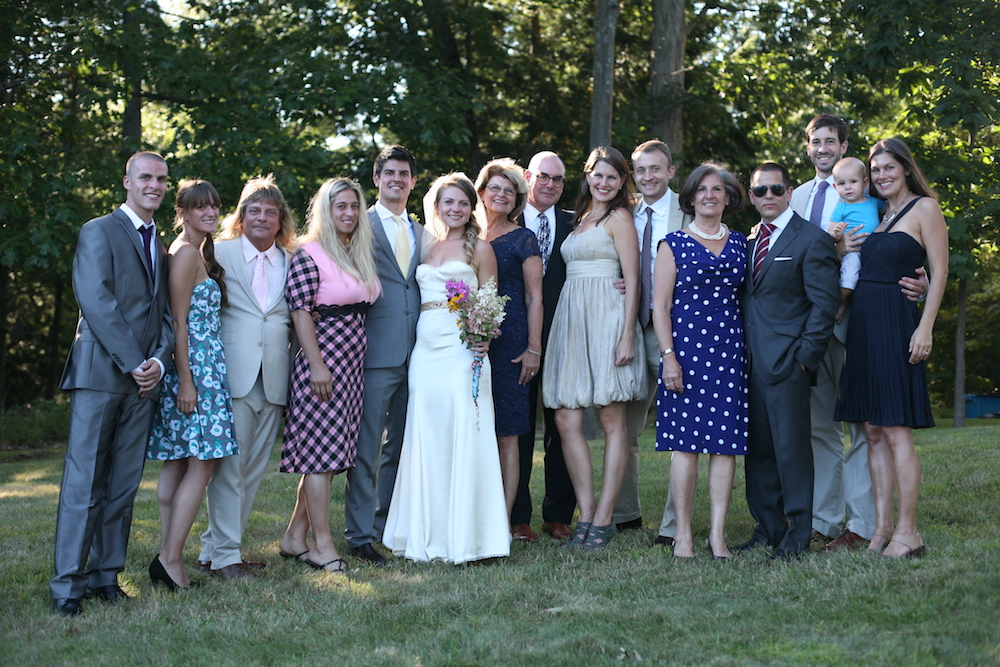 What You Don't Know About Darrel Rippeteau
Photo: Family wedding (middle back row with glasses) last summer.
Title: President, Rippeteau Architects.
Company: Six-person firm doing rehabs and offices in DC, Chicago, Milwaukee, West Virginia, New York, South Florida, and Jersey.
Job: Architect – mechanic for buildings needing better vibrations. Work with DC and Chicago colleagues on sketches, details, specs.
Pre-work routine: 5:30 – coffee, news; 6:30 – Body Pump class at DCJCC. Alternate with 1-mile swim – 5 days per week.
Current projects: 180k SF CityCenter retail project for Hines, carving out leasable space from street-level, enclosed slabs in six buildings. Also doing outdoor dining space for venerable DC establishment. (Too early to name.)
Memorable project: Homer Dodge Hall at former Thousand Island Shipyard Museum in Clayton, NY. 4k SF showplace for small craft of 1000 Island region, occupying parts of Ontario, Canada, and New York state.
Why CRE: Loved playing with clay and crayons. That's architecture.
Grew up: Watertown, N.Y. (Summer is known as six weeks of poor skiing.)
Current home: Foxhall Village.
Why DC: Arthur and Patricia Moore offered job during 1975 recession.
Schools: Syracuse and Army Corps of Engineers.
First job: Shoveling snow.
Daily habits: Read NYT and Post. "Oops! I read Bisnow all day!!!"
Talent most wanted: Hands-free shaving.
Favorite movie: Waterworld.
Favorite books: A Farewell To Arms and For Whom the Bell Tolls.
Favorite restaurant: DC Coast.
Favorite vacation spot: 1000 Islands.
Family: Married to Judith Barry Hodges AKA "Judy Beauty"; three children (all products of DC Public Schools, each living in Brooklyn, married, with jobs in development, design, and finance).
Hobbies: Row a skiff, chop wood, grow flowers, and draw.
Startling fact: Fastest low crawler in Fort Dix training company in 1969.
16 OTHER THINGS YOU NEED TO KNOW THIS MORNING