News
15 Things You Need to Know This Morning
If you don't
see the cool
pictures, please click here!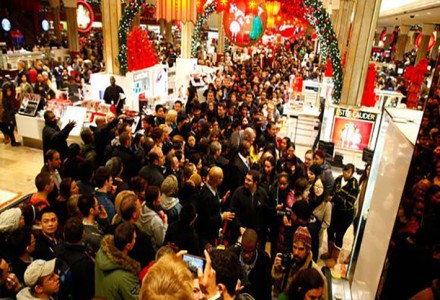 HARD TIMES FOR BLACK FRIDAY
Black Friday is dead, long live Black Friday. The Boston Globe has written a satirical obituary of the year's biggest shopping day, but its continued relevance is worth serious debate. As the Globe points out, the internet continues to chip away at consumer reliance on in-store sales, especially now that mobile online shopping has become commonplace. The National Retail Federation predicts that online holiday shopping sales will grow by 8 to 11% compared to last year versus a 4.1% across the board surge.
Thanks in part to e-commerce, big box behemoths have rolled out their holiday price rollbacks earlier and earlier. In Walmart's case, seasonal discounts began the day after Halloween. And bad press surrounding Black Friday seems to multiply each year, whether it targets fatal stampedes or the propriety of keeping a store open and staffed on Thanksgiving. The backlash is shared by some employees, including workers spread across 1,600 Walmart stores planning the company's biggest ever Black Friday strike for next week.
15 OTHER THINGS YOU NEED TO KNOW THIS MORNING
© 2014, Bisnow LLC, 1817 M St., NW, Washington, DC 20036. All rights reserved.
To UNSUBSCRIBE from future emails or to modify your email subscription preferences click here.