News
15 Things You Need to Know This Morning
If you don't
see the cool
pictures, please click here!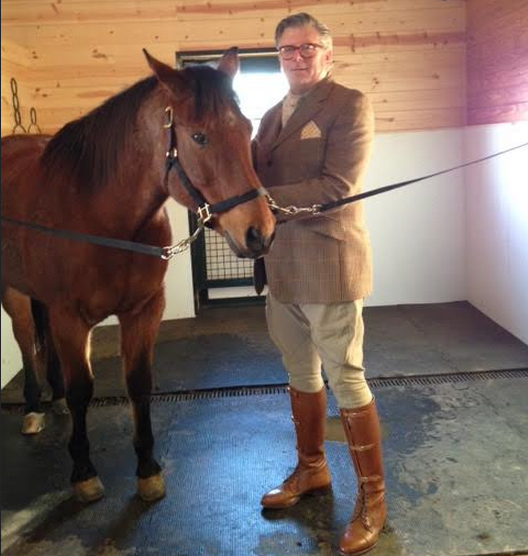 What You Don't Know About Ken Baker
Photo: Middleburg.
Title: Co-regional managing principal, Gensler.
Company: 46 offices, nine regions, over 4,600 employees, $802M in revenue. 
Job: Oversee 8 offices in Southeast region (Philly, Baltimore, DC, Atlanta, Charlotte, Raleigh, Tampa, and Miami) and 500 employees. Also in charge of regional administrative groups – finance, HR, risk management, and IT; and client relationship leader for Sidley Austin global account (oversee all its design projects). 
Typical day: Start at 5 AM with hour of power walking through Meridian Park. Arrive in office at 8:30 AM and spend day in phone and video calls, client meetings, and marketing. Work through lunch and never leave before 7 PM. 
Travel: Four days per month. Visit each SE office for overnight visits twice a year, attend Gensler meetings and retreats, and travel to Sidley's projects – just finished one in Geneva, Switzerland and working on projects in San Fran, DC, and Dallas.
Memorable project: Sidley's Chicago HQ in 2006 – 500k SF and over 25 floors and growing. 
Current project: Sidley's DC HQ – 400k SF and nine floors. Renovating Gensler's original design (2004) to capture Sidley's growth through 2030.
Why architecture career: Always planned on it. Started working on tall corporate office buildings in Chicago and then corporate commercial interior architectural design.
Grew up: Dixon, Ill. (Ronald Reagan's hometown).
Current home: Meridian Hill in NW DC.
Why DC: Recruited to join Gensler from Chicago in 1996. 
School: University of Illinois.
First job: Skidmore Owings & Merrill in Chicago.
Job in another life: Performing arts – theater, film, or music.
Talent most wanted: Portrait painter or historical non-fiction writer.
Favorite app: iTunes store.
Favorite movies: Saratoga Trunk, A Night To Remember, and any film about Oscar Wilde and his work. "He was brilliant!"
Favorite restaurant: Le Grande Cascade (Paris).
Favorite books: The Picture of Dorian Gray by Oscar Wilde and A Night To Remember by Walter Lord.
Favorite vacation spot: Scotland and Tuscany.
Guilty pleasures: Buying Edwardian antiques and first edition Oscar Wilde works. 
Hobbies: Antiquing, Oscar Wilde, films, music.
Startling fact: Occasionally perform as singer at The Prime Rib in DC. "Shhhh!"
15 OTHER THINGS YOU NEED TO KNOW THIS MORNING
© 2014, Bisnow LLC, 1817 M St., NW, Washington, DC 20036. All rights reserved.
To UNSUBSCRIBE from future emails or to modify your email subscription preferences click here.