News
15 Things You Need to Know This Morning
If you don't
see the cool
pictures, please click here!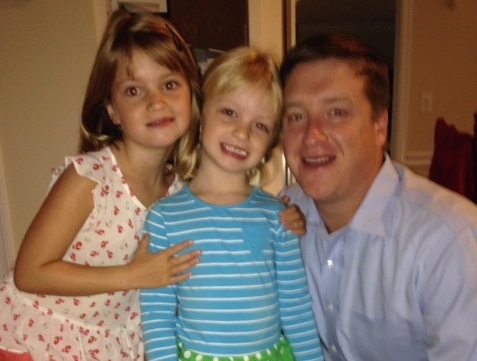 What You Don't Know About Ryan Riel
Picture: With daughters Olivia and Charlotte. 
Title: SVP, commercial real estate team leader, EagleBank.
Bank: $4.1B in assets as of Sept. 30; 500 employees in DC metro; 18 branches. Recent real estate deals include Tysons Overlook, South Cathedral Mansions, and new Whitman Walker HQ at 14th St. 
Job: Build relationships with real estate owners and developers. 
Current project: Ground up construction of 130k SF office building along 270 corridor. 
Grew up: Mount Airy – everything was far away. 
Current home: SoRo (South Rockville).
School: WVU – studied economics.
First job: Gas station attendant in high school. 
Job in another life: Pilot - father was Marine Corps and National Guard.
Daily habit: Breakfast "eggies" with daughters.
Favorite app: Uber.
Favorite movie: Top Gun.
Favorite restaurant: Guapo's - favorite dish is Pollo Lupita. 
Favorite book: Unbroken by Laura Hillenbrand.
Favorite vacation spot: Scottsdale, Ariz. Also monthly weekends at family beach house in Fenwick, Del. 
Bucket list: Travel to space.
Family: Married to Elizabeth; two daughters, Olivia (6) and Charlotte (4). 
Hobbies: Playing bad golf at nice places.
Startling fact: Played bad golf at Pine Valley once - shot a 99.
15 OTHER THINGS YOU NEED TO KNOW THIS MORNING
© 2014, Bisnow LLC, 1817 M St., NW, Washington, DC 20036. All rights reserved.
To UNSUBSCRIBE from future emails or to modify your email subscription preferences click here.