News
15 Things You Need to Know This Morning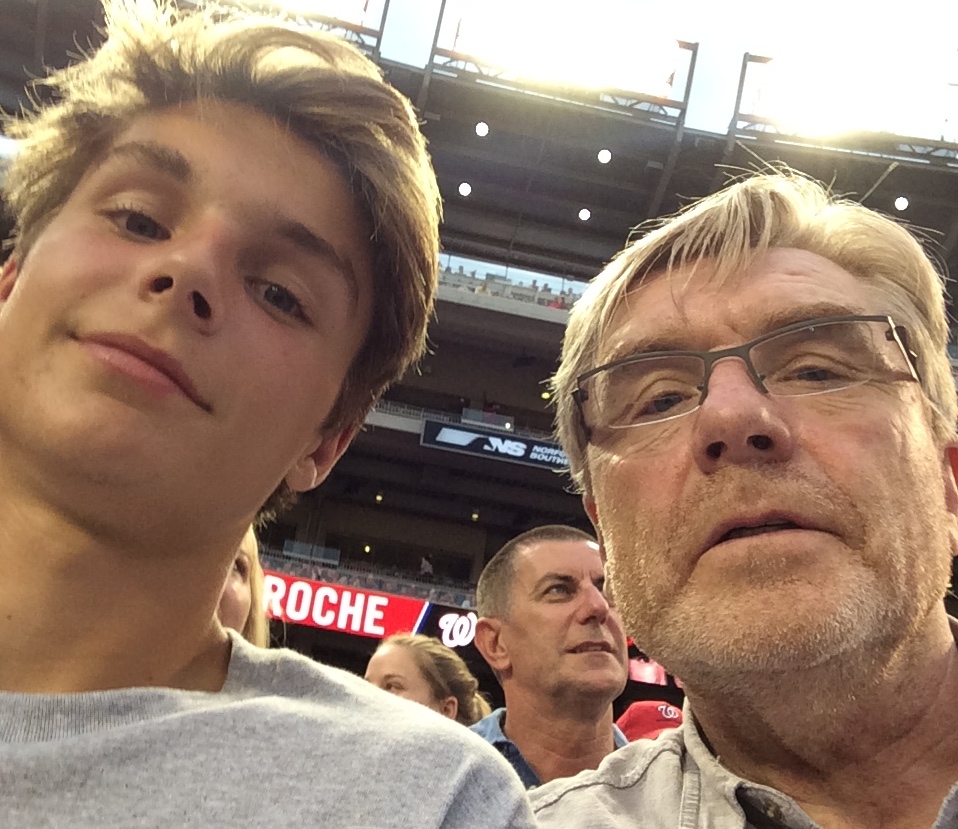 What You Don't Know About Dennis Gaffney
Photo: Nationals game with youngest son, Sam.
Title: VP, RTKL.
Company: Global architecture/engineering and design firm with 1,000 employees worldwide, including 200 in DC. Local team works on 500 projects a year, including US Capitol Visitor Center, Phoenix Project (post 9/11 Pentagon reconstruction), and National Geospatial-Intelligence Agency.
Job: Oversees private workplace design studio – interiors for corporations, nonprofits, and associations.
Memorable project: Complete gut and redesign of White House press briefing room in 2006. Integrated project between firm's interior designers and tech group. Fun fact – historic swimming pool lies underneath.
Recent projects: Appian, Phacil, and The Washington Institute. Working on building repositionings and designing spec suites for owners and landlords that can't be named.
Why architecture career: Played with Legos and built towns with wooden fruit crates as a kid.
Grew up: Staten Island, NY.
Current home: Barnaby Woods, DC.
Why DC: Went to University of Maryland and DC seemed more liveable than NY.
First job: Pizza maker at Joe and Pat's Pizzeria.
Job in another life: Actor.
Daily habit: Walk 10,000 steps. (FitBit keeps track.)
Favorite app: SportsCenter.
Favorite movie: One Flew Over the Cuckoo's Nest.
Favorite restaurant: Pines of Rome (Bethesda).
Favorite book: The Pillars of the Earth by Ken Follett.
Guilty pleasure: Napping.
Bucket list: Write a book, any book.
Family: Married 21 years; two sons (ages 20 and 16) – oldest goes to University of Alabama.
Startling fact: Fulfilling dream as a 5-year-old to work as an architect.
15 OTHER THINGS YOU NEED TO KNOW THIS MORNING