News
15 Things You Need to Know This Morning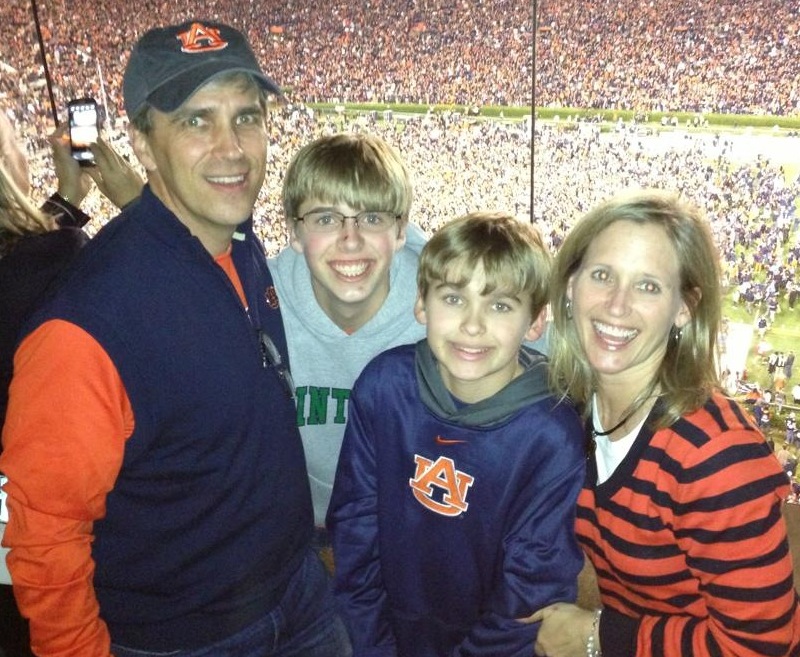 What You Don't Know About Brad Flickinger
Photo: Auburn's final one-second win against Alabama last year. (Students stormed the field.)
Title: Senior managing director, CBRE.
Company: 44,000 employees; 350 offices in 42 countries; 2013 revenue of $7.2B and $223B in transactions. DC projects include recent lease for Corporate Executive Board and leasing for Macerich's Tysons Tower, including bringing in Intelsat.
Job: Joined in 2003 after merger with Insignia/ESG. Oversee 125 people in Tysons and run investor business for Baltimore-Washington region. 40% of time spent in DC; 40% in Tysons; and 20% in Bethesda and Baltimore.
Team's current projects: Started leasing newly-renovated 7900 Westpark Dr., for WRIT and recently renewed Morgan, Lewis & Bockius.
Grew up: LA.
Current home: McLean.
Why DC: After grad school, California job market wasn't great. Took two-year job in DC and never left.
Schools: USC and University of Vermont.
First job: Drive-through dairy store. (Think Brew-Thru for milk.)
People most admire: Thomas Edison and Bill Gates.
Favorite app: RunKeeper, Ski Tracks, and recent addiction to Red Herring.
Favorite movie: Monty Python and the Holy Grail. ("Don't judge!")
Favorite restaurants: Cava and 1789.
Favorite (recent) book: The Promise of a Pencil by Adam Braun.
Guilty pleasures: 80s music and donuts. (Not necessarily at same time.)
Bucket list: Explore Greece.
Family: Married to Margaret; two sons (ages 17 and 14); and yellow lab puppy.
Hobbies: Golf and college football.
Startling fact: Rode a motorcycle from VA Beach to LA in three days.
15 OTHER THINGS YOU NEED TO KNOW THIS MORNING