News
15 Things You Need to Know This Morning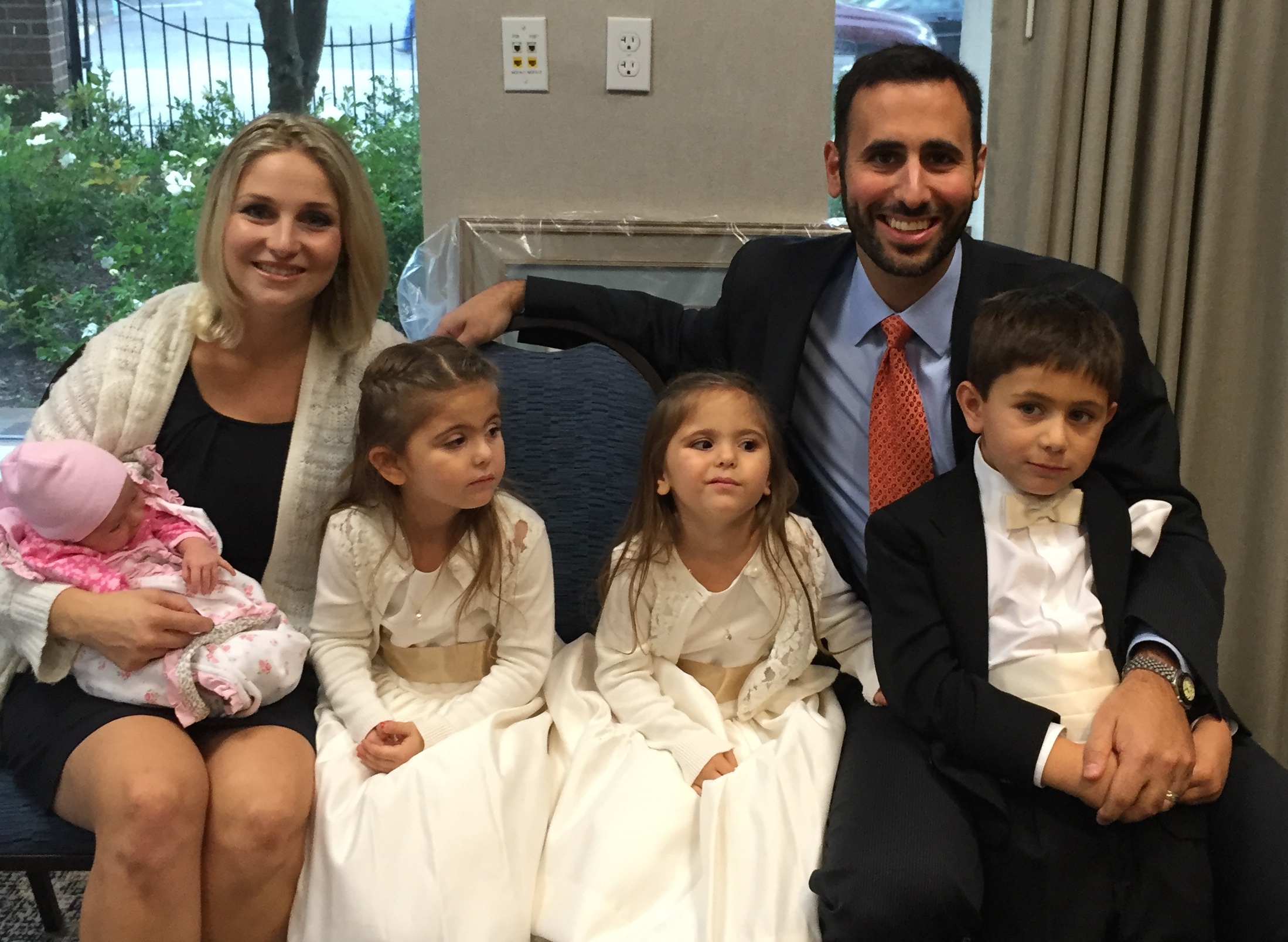 What You Don't Know About Adam Williamowsky
Photo: Cousin's wedding in Annapolis on Saturday.
Title: Eat + Drink director, Streetsense.
Company: Branding, marketing, architecture, interior design, brokerage, and development for restaurants, bars and nightclubs, retail, residential, hospitality, office, and municipal. 500 projects a year in 20 countries, $20M in revenue, and 100 employees.
Job: Concept development for independent restaurants, hotel developers, and management companies and food and beverage consultant.
Memorable projects: Worked at BLT Steak from 2006-11 and helped build it from three NYC locations to 22 worldwide. Also, worked on future vision of Trummer's on Main in Clifton six months last year.
Current projects: Maketto by Erik Bruner-Yang; Hilton Hotels' new lifestyle brands; upcoming Annapolis restaurant; and hotel projects for Loews, Marriott, and Melia.
Grew up: Rockville – 4th generation Washingtonian.
Favorite childhood memories: Air & Space Museum; RFK for Skins games; and Capital Centre for Bullets games.
Current home: Bethesda.
Schools: Bullis and University of Richmond.
First job: Bought lawn mower at 13 and started summer business.
Job in another life: Astronaut or NASCAR driver.
Daily habit: Excessive use of iPhone.
People to meet: Great grandfather (a DC rabbi); Muhammed Ali; and Walt Disney.
Favorite movies: Frozen; Lego Movie; Tangled; and Teenage Mutant Ninja Turtles.
Most frequented restaurants: Raku, Jetties, Rio Grande, Toki Underground, Dolcezza, and 2 Amy's.
Favorite book: Anything by Dr. Seuss.
Guilty pleasure: Motorcycles.
Bucket list: Flying on space shuttle and owning Napa Valley winery.
Family: Married to Jackie, real estate attorney with Arness & Associates; four kids (son, 5; twin girls, 4; and daughter, 2 weeks).
Hobbies: Sports and Lego building.
Startling fact: Child prodigy in canvas oil painting. Pieces were in art shows as kid and paintings done at 7 now featured in home.
15 OTHER THINGS YOU NEED TO KNOW THIS MORNING