News
15 Things You Need to Know This Morning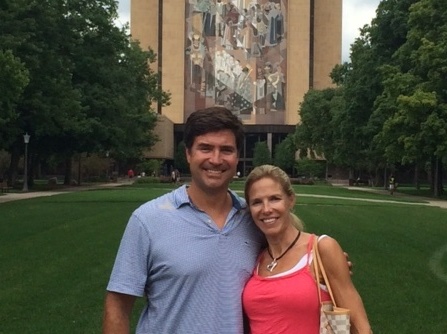 What You Don't Know About Adam Volanth
Photo: In front of "Touchdown Jesus" at Notre Dame, after dropping off oldest son.
Title: President/CEO, Bohler Engineering.
Company: Civil engineering consulting, so approvals and site plan development for East coast-based office and residential projects. 500 employees work in 17 offices.
Job: Firm founded 30 years, came on board 25 years ago when it had 30 employees and two offices. On the road three days per week, focused on growing and improving business.
Memorable project: Mixed-use development under construction for Bozzuto in Brookland. Transforming six city blocks that were sleepy but coming alive.
Grew up: Rochester, NY – frequently woke up to 19 degrees below zero.
Current home: Great Falls.
Why DC: Opportunity to start DC operations 20 years ago.
School: Bucknell University – Go Bison!
First job: Paper boy for Times Union in Rochester at age 12.
Job in another life: Outward Bound guide – love outdoors and mentoring.
Person (living or dead) to meet: Thomas Jefferson – want to ask what drove him to accomplish so much.
Greatest fear: Not having a positive impact.
Daily habit: Quick morning run.
Favorite music group and song: Rolling Stones – "You Can't Always Get What You Want."
Favorite book: Character: Profiles in Presidential Courage by Chris Wallace
Favorite movie: It's a Wonderful Life (1946) – choke up every time.
Favorite vacation: Nevis (Caribbean).
Favorite restaurant: Black Salt (Palisades).
Bucket list: Become a licensed pilot – always wanted to fly but can never find time to take flying lessons.
Family facts: Married to Christine; six kids (3 boys/3 girls) between 8 and 18; and two yellow labs.
Hobbies: Coaching lacrosse, skiing, and exercise.
Startling fact: Ride a Harley on the weekends through Virginia countryside. Take one big trip per year with a group to Maine or through Eastern shore.
15 OTHER THINGS YOU NEED TO KNOW THIS MORNING