News
15 Things You Need to Know This Morning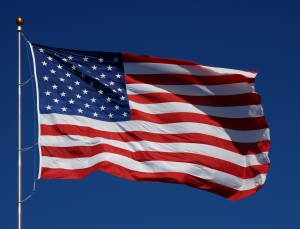 Guest blog by Ronald D. Paul,
Chairman & CEO of EagleBank
The Banner Yet Waves

Two hundred years ago this Sunday, Francis Scott Key penned the Star Spangled Banner. Our country's promise remains as bright today. We are a beacon to the world, a shining example of democracy and human dignity and opportunity.

This nation... our region... our local community afford individuals the opportunity to pursue any avenue they wish. Be it a start-up business, a non-profit organization or the next generation of a thriving family business, the sky is the limit.

As a community bank, EagleBank focuses on helping local business owners live the American dream. EagleBank loans help fuel the small and medium-sized businesses of metropolitan Washington. From apartment buildings and subdivisions that house families, to restaurants and hotels that offer hospitality, to office buildings and trades that employ the local workforce, EagleBank's lenders help businesses succeed.

And as you grow, we grow.

This Fall, EagleBank will welcome Virginia Heritage Bank customers. Our presence in Northern Virginia will be broader and deeper than ever. By any measure, EagleBank will be the largest community bank headquartered in metropolitan Washington. For we too are an American success story, only 16 years removed from our founding.

Yes. The banner still waves.


15 OTHER THINGS YOU NEED TO KNOW THIS MORNING