News
15 Things You Need to Know This Morning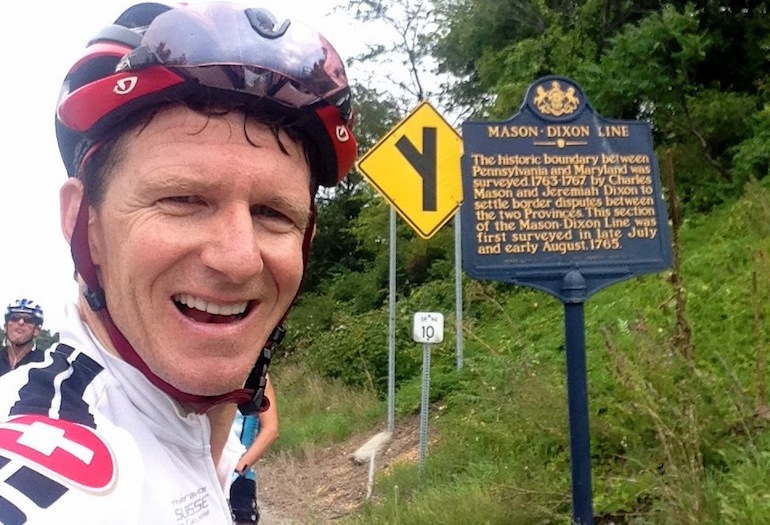 What You Don't Know About Willy Walker
Photo:
Last weekend, on the Mason-Dixon Line during a 105-mile bike ride
Position:
Chairman, President & CEO, Walker & Dunlop.
What that means:
Runs a commercial real estate finance company that has a 75% focus on multifamily and the rest on other asset classes. 20 offices, lends between $8-9B a year, 400 employees, publicly traded on NYSE.
Memorable project:
Acquiring Column Guaranteed from Credit Suisse in the depths of the financial crisis. Ringing the bell at the stock exchange when W&D went public.
Hometown:
DC.
Current home:
Three blocks from where he grew up in Northwest DC.
School:
St. Lawrence College. Harvard Business School.
First job:
Mowing lawns for Donaroma's Nursery, Martha's Vineyard. Learned the impact of Uncle Sam on a paycheck and the importance of not messing up the lines of a lawn.
Favorite band:
U2.
Favorite books:
The Power of One
by Bryce Courtenay and
Atlas Shrugged
by Ayn Rand.
Favorite restaurant:
Zafferano, London.
Favorite vacation:
Helicopter skiing at Mike Wiegele's in British Columbia, Canada.
Person (living or dead) to meet

:
Dr. Martin Luther King Jr.
Greatest fear:
1981 interest rates!
Family facts:
Wife is professor at Johns Hopkins' School of Public Health and former professional tennis player; three young boys. Father was prominent DC real estate figure for decades. Mother is famed photographer who covered the White House for Time Magazine.
Hobbies:
Cycling, triathlons, skiing, and any two-on-two sport with his three boys.
Bucket list:
Learn to kite board, shoot an honest 79 in golf, qualify for Kona Ironman.
Startling fact:
Lived in rural Paraguay for three years out of college. Started a regional airline in Argentina at age 28. Ran the Boston Marathon in 2:36.
15 OTHER THINGS YOU NEED TO KNOW THIS MORNING