News
15 Things You Need to Know This Morning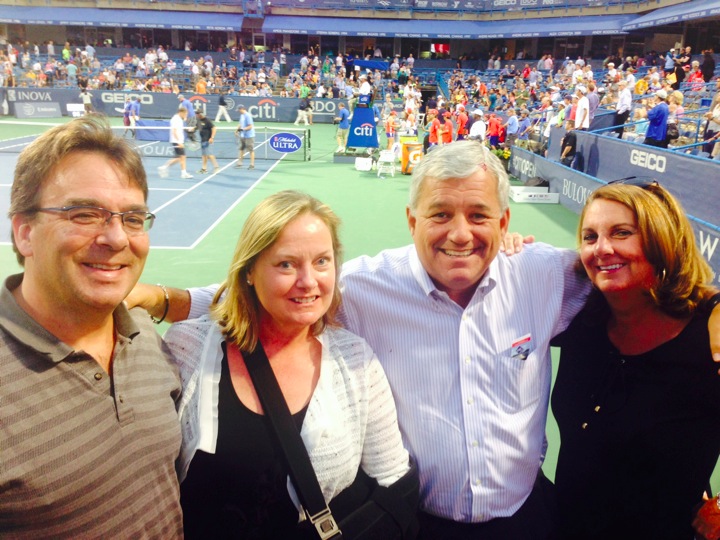 What You Don't Know About EagleBank
Photo: McCullough Construction's Tom McCullough and wife Maggie, and EagleBank head of Real Estate Tony Marquez with wife Pam.
Where: CitiOpen tennis match Friday night.
Somewhat Wonky but Highly Relevant Fact This Gives Us An Excuse to Tell You: EagleBank went into the debt market last week to raise $55 million to add to its capital. It got subscriptions for three times what it was seeking, and cut off the effort a day and a half early. End result: $70 million of paper issued at a favorable 5.75% fixed for ten years. Since a bank can lend multiples of its capital, this means that much more money available to developers.
Additional Impressive Fact:
EagleBank also released Q2 earnings. It was not just record earnings, but the 22nd quarter in a row setting a record. Imagine a football team in DC scoring more points than the quarter before for 22 consecutive quarters. Actually, just imagine a football team in DC with a winning season.
15 OTHER THINGS YOU NEED TO KNOW THIS MORNING