News
14 Things You Need to Know This Morning
If you don't
see the cool
pictures, please click here!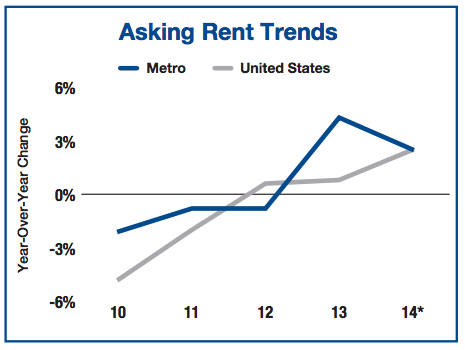 We know you (or more likely your kids) have your iPhone 6 already. So how's retail doing? Asking rents climbed 3.7% over the last 12 months to $24.72/SF at midyear, up from 1.6% a year earlier. They're still 10.3% below the pre-recession high. Northern Virginia saw the highest year-over-year rent growth, climbing 4.8% to $25.10/SF. Asking rents in DC and suburban Maryland rose 1.7 and 2.6% to $43.70 and $20.99/SF. Single-tenant rents in the metro surged 6.5% to $26.32/SF, following a 1.5% rise last year. In multi-tenant, rents edged up 0.3% to $22.90/SF. Outlook: Tightening conditions will cause operators to lift asking rents for a second year. Average rents will reach $25.12/SF in 2014, up 2.5%.
14 OTHER THINGS YOU NEED TO KNOW THIS MORNING
© 2014, Bisnow LLC, 1817 M St., NW, Washington, DC 20036. All rights reserved.
To UNSUBSCRIBE from future emails or to modify your email subscription preferences click here.