News
14 Things You Need to Know This Morning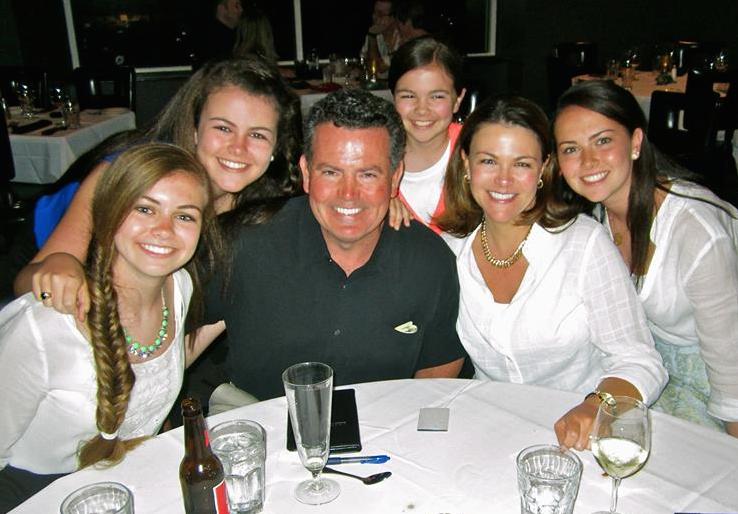 What You Don't Know About Bryan Cullen
Photo: Puerto Rico, Spring 2014.
Title: Managing director, Hunt Mortgage Group.
Company: $2B in multifam financing per year – $10B national portfolio that splits 70/30 FNMA/Freddie. One of 20 lenders with FNMA/Freddie licenses.
Job: Oversee 15-person Tysons office, bring in new financing opportunities, manage clients, and stare out window, contemplating the universe.
Typical day: Drop 12-year-old at school, head to Tysons office, take care of deals in process or call on previous clients. "If it's really going well, I do the staring out the window thing."
Memorable project: Refinanced deal in Grand Rapids in 2007 for elderly couple being robbed by manager. They needed to cash out of only asset and refinance and lower their rate. Through process, thief was exposed, couple received $5M loan, debt was paid off, and couple received $1M of equity for retirement.
Why CRE career: Lack of measurable aptitude in any other field.
Grew up: Chevy Chase (DC).
Best childhood memory: Watching brother (Gonzaga football player) beat DeMatha for the first time on Gonzaga's field in 1975.
Current home: Chevy Chase.
Schools: Gonzaga and JMU.
First job: Hired by brother, who had launched multifam lending company in Bethesda.
Daily habit: Two cups of morning coffee and four bottles of beer in evening. (See ages of children below to understand why.)
Favorite movie: It's a Wonderful Life.
Favorite restaurant: The Dubliner.
Favorite book: Lonesome Dove by Larry McMurty.
Favorite vacation spot: Lake Ariel, Penn. – compound in family for 90 years.
Favorite song: Year of The Cat by Al Stewart.
Family: Married, four daughters (ages 19, 17, 15, 12).
Startling fact: Has 8 brothers and is 10th child of 11.
14 OTHER THINGS YOU NEED TO KNOW THIS MORNING