News
14 Things You Need to Know This Morning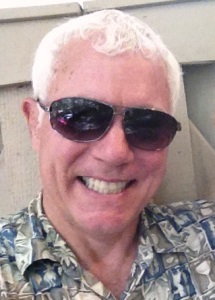 What You Don't Know About Rick Hausler
Photo: Hilton Head vacation last month.
Title: CEO/principal, Insight Property Group.
Company: Co-launched in 2009 to reposition and develop apartments and mixed-use real estate in DC region.
Job focus: Acquisitions, new business, project progress and performance, and oversight of capital needs and commitments.
Memorable project: Fenwick, 310 apartments, completed 2014 on Second Avenue in Silver Spring at old Post Office site. Project recaptured feeling of social gathering spot and became Insight's first LEED Gold.
Current project: Apollo at 6th and H St NE, 430 apartments plus retail, to be completed 2017.
Hometown: Fairfax.
Why DC area: Born at 18th and I St NW, former site of Doctor's Hospital. (Closed and demolished in '70s).
School: Harvard College and Harvard Law School.
First job: Roofing and siding.
Job in another life: Blues pianist.
Person (living or dead) to meet: Beethoven.
Greatest fear: Spot an ivory-billed woodpecker without a camera.
Daily habit: Listen for owls at sunset.
Favorite music group and song: Jimmy Cliff - You Can Get It If You Really Want.
Favorite book: Autobiography of Ulysses S. Grant.
Favorite movie: Doc Hollywood (1991).
Favorite vacation: Galapagos.
Favorite restaurant: La Cote D'or Cafe (Arlington).
Bucket list: Return to India.
Family facts: Married 38 years; four grown children (3 daughters, 1 son), and 1 small dog.
Hobbies: Gardening and wildlife photography.
Most interesting wildlife photographed: Giant river otters in the Amazon. (They eat crocodiles.)
Startling fact: Boxed in college.
Advice for 18-year-old self: Lighten up.
14 OTHER THINGS YOU NEED TO KNOW THIS MORNING