News
14 Things You Need to Know This Morning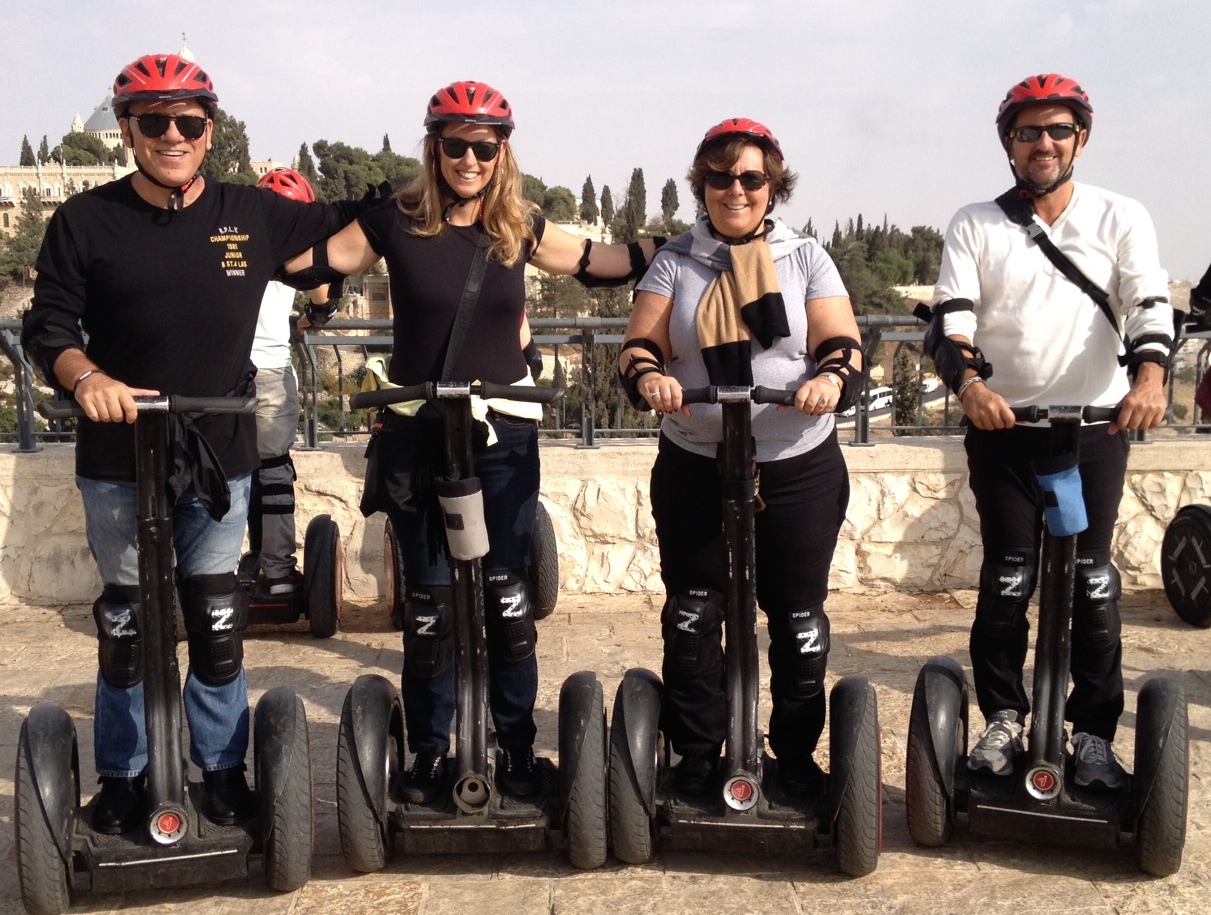 What You Don't Know About Janis Schiff
Photo:
Second from right, Segway tour of Jerusalem.
Title:
Partner, Holland & Knight.
What that means:
Firm owner along with 400 partners; Specializes in real estate, retail development and leasing, CRE leasing, and Israel practice.
Word describing DC CRE:
Interesting.
Hometown:
Fairfield, Conn.
Currently live:
Logan Circle.
Came to DC for:
Post law school clerkship for the Maryland Court of Special Appeals in 1983.
School:
Undergrad from Brandeis University; Suffolk University Law School.
First job:
Camp counselor.
Job in another life:
University president.
Person (living or dead) to meet:
Eleanor Roosevelt.
Greatest fear:
Roller coasters.
Daily habit:
Playing Words with Friends on iPad. Typically has 25 games going at same time.
Favorite music groups:
Billy Joel and Elton John.
Favorite book:
A Tree Grows in Brooklyn
by Betty Smith.
Favorite movie:
Pretty Woman (1990).
Favorite vacation:
Vence, France.
Favorite restaurant:
B Too (DC).
Bucket list:
Cruise to Alaska.
Family facts:
Married 34 years to Phil Schiff, Tech Council of Maryland CEO; Son, Justin (second year at University of Miami Law School); Dog, Oliver.
Hobbies:
Biking, sailing, decorating.
Advice to 18-year-old self:
Be more adventurous and try more things before settling into job/ career.
14 OTHER THINGS YOU NEED TO KNOW THIS MORNING