News
Yesterday in Richmond
At our second annual Richmond State of the Market yesterday, it was apparent that the shrinking footprint of most companies isn't just being felt here in DC, but in the Commonwealth's capital as well. Highwoods Properties' Paul Kreckman (with First Potomac's Tony Beck) says while many firms are downsizing in Richmond, more are actually growing. Landlords with properties in the top submarkets will still benefit the most he says. Tony says that flight to quality has affected his firm, as "it costs 10 times more to replace a tenant than to keep one," making top management and service a must to keep occupancy up.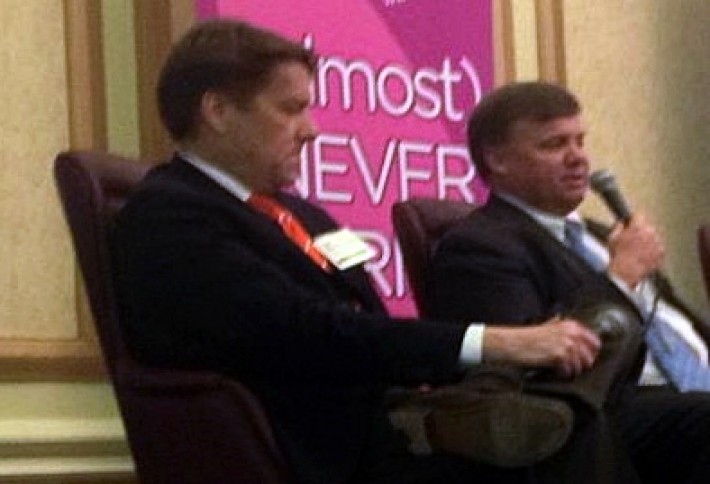 Reynolds Development's Sarge Reynolds (with Macfarlane Partners' Charles Macfarlane), whose firm owns properties across all types in Richmond, says in one of its complexes, rents have had to be cut by $3/SF to attract quality tenants, with annual increases hopefully making the difference up over time. Charles says job growth is the key to moving back in the right direction, and that the investment market is ticking up with equity capital looking to buy or enter JVs at today's great lending rates.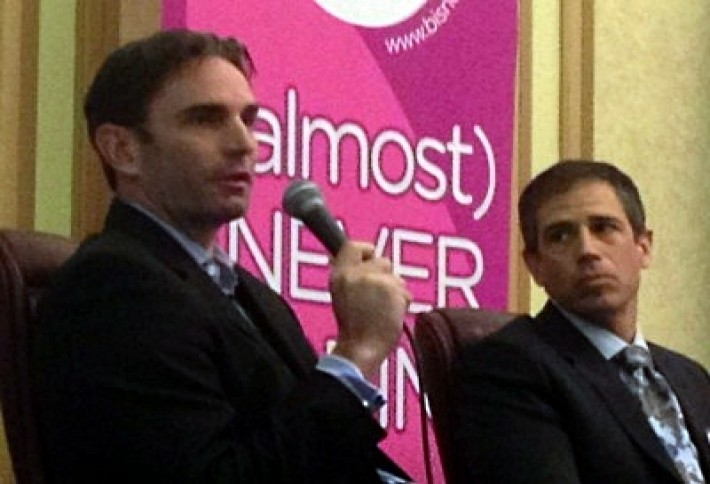 In a discussion on Richmond's multifamily arena, WVS Companies' Richard Souter (with Weinstein Properties' Ivan Jecklin) says the Downtown submarket, where most new development has occurred, isn't being overbuilt, but catching up. "Downtown has been horribly underserved for decades," he says, and new projects as well as retrofits are getting that market share back. Ivan says that's had an impact on suburban multifamily development, where there's been virtually no new starts.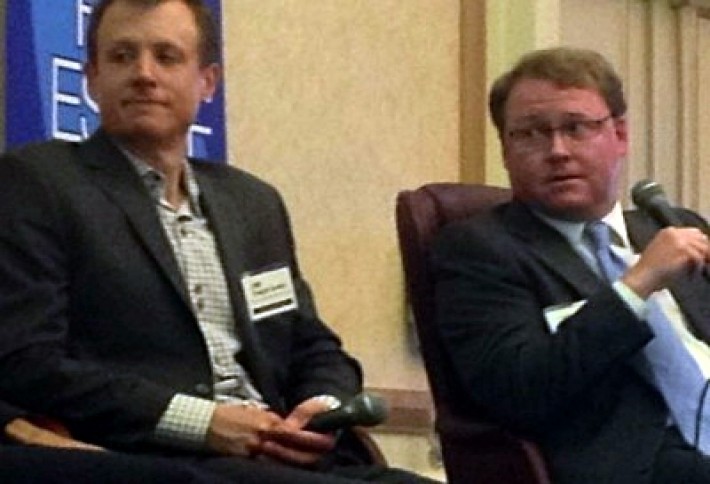 ARA's Wink Ewing (right, with Bonaventure Realty Group's Dwight Dunton) says many Richmonders will continue to rent since mortgage costs are currently just below rental rates. Dwight concurs, but says it has more to do with the psychology of renting over owning.
If you're at BLIS this week, come say hi! Email chris.baird@bisnow.com