News
WeddingWire Gets Efficient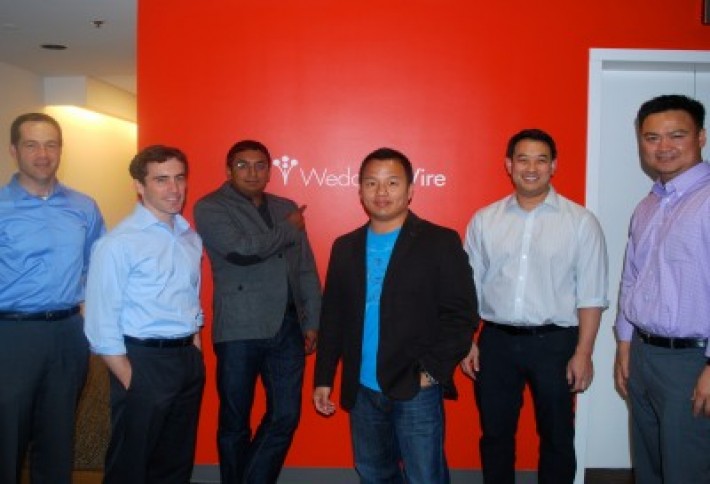 Yesterday, we showed you Gensler's futuristic K Street spaceunder construction. But why let unfinished spaces get all the coverage? We stopped by WeddingWire's new 25k SF space at 2 Wisconsin Circle in Friendship Heights, where CEO Tim Chi (second from right) tells us the firm and its 250-plus employees moved from a 17k SF space in Bethesda to--you guessed it--gain more efficiency. Tim says WeddingWire loves the Metro accessibility (above the Friendship Heights stop) as well as neighborhood amenities. And COO Lee Wang (right) jokes that Friendship Heights' luxury retailers are "one way to motivate the sales team." They were joined by general counsel Andrew Olek, CFO Joe Holland, CMO Sonny Ganguly, and CTO Jeff Yeh.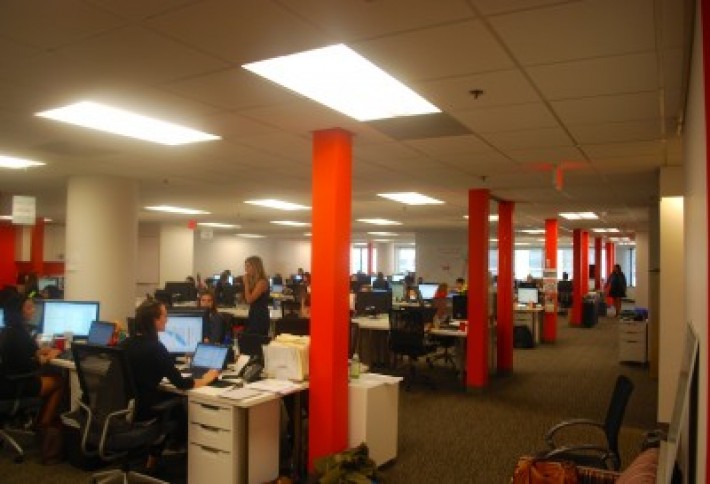 WeddingWire (which moved the last week of December) has implemented the open floor plan layout--only four of the company's teams use private offices. And all six of the executive team members share an office, promoting collaboration and better team building. The space also includes a market where healthy snacks are subsidized for employees--though there's still plenty of Red Bull on hand for the sales folks.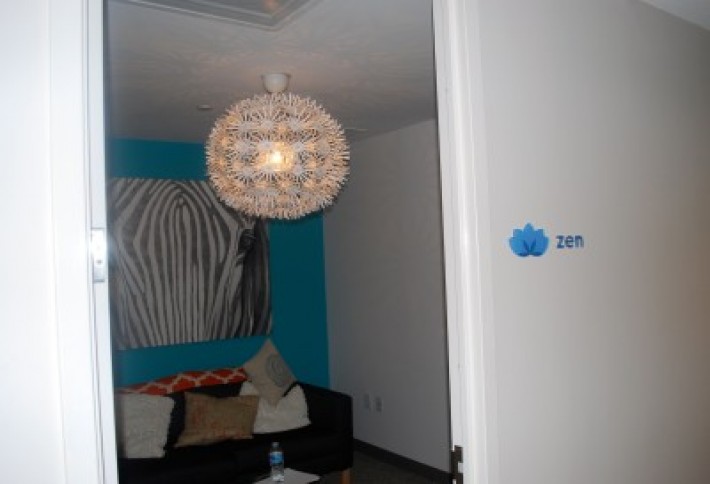 In the Zen room, employees needing a break from the action can relax. All of the conference rooms in the new space are named after other sites in the firm's EventWire network, which also includes prom, birthday, bar/bat mitzvah, and baby shower planning sites.