News
Warren Dahlstrom: My Story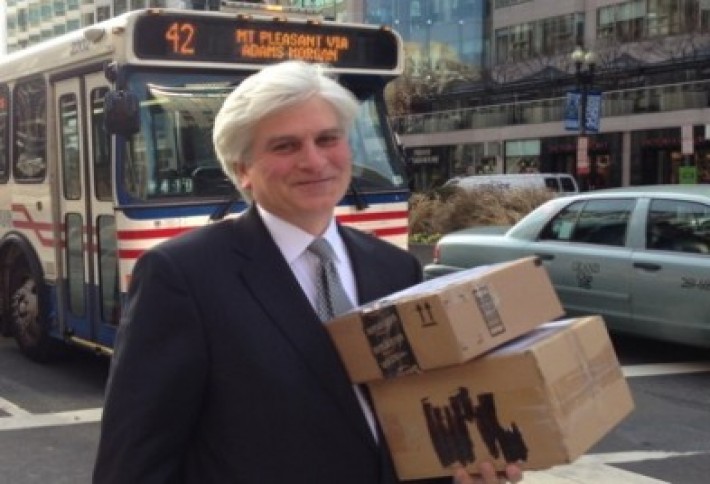 When asked what keeps him in real estate, capital markets guru Warren Dahlstrom says:Once I got started, I wanted to do deals more than anything else. Warren recently left Colliers and is running Dahlstrom Real Estate Advisors & Management (DREAm). The Fairfax native, UVA grad, and Colorado biz school alum cut his teeth working in acquisitions with the Considine Company in Denver. He says he wasnt necessarily interested in becoming a broker, but after tax reform hit in 1986, it was the only way to stay on the deal side. He moved back to DC and started an investment shop at Leggett McCall (which became Grubb & Ellis). Selling Arnold & Porters HQ for $89M on a cold call was his first big deal (he'd sell the building again in 2007).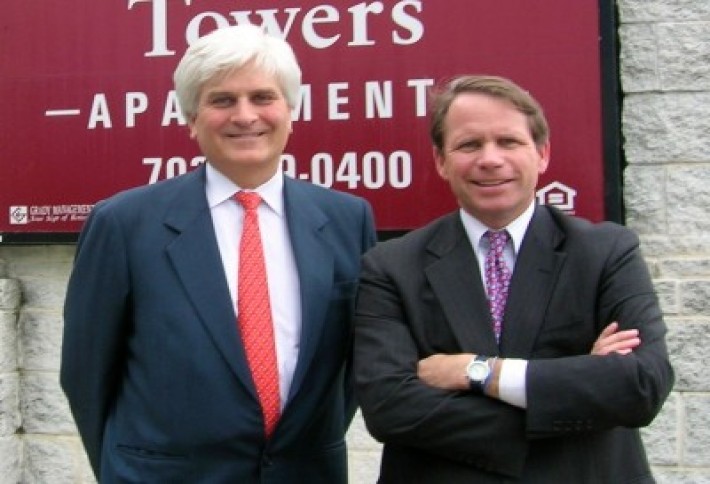 Here's Warren with former Colliers colleague Tim Hague. Warren moved to Carey Winston in 1992, where he joined a competitive yet collegial shop featuring a pledge class of some of DC real estates perennial heavy hitters: Steve Conley, John Duffy, Dek Potts, David Webb, Alex Green and Al Cissel, among many others. And in 2010, after a 14-year stint at Cushman & Wakefield (working with the late Jim Luck, a man in full) he needed a reboot, so he started his own firm. And within a year, the deal man made it work--in 19 months Warren assembled $400M worth of deals, including the $60M JBG/Grosvenor JV for The District apartments, the $93M sale of the Belle Haven Towers, and a $50M GSA build to suit.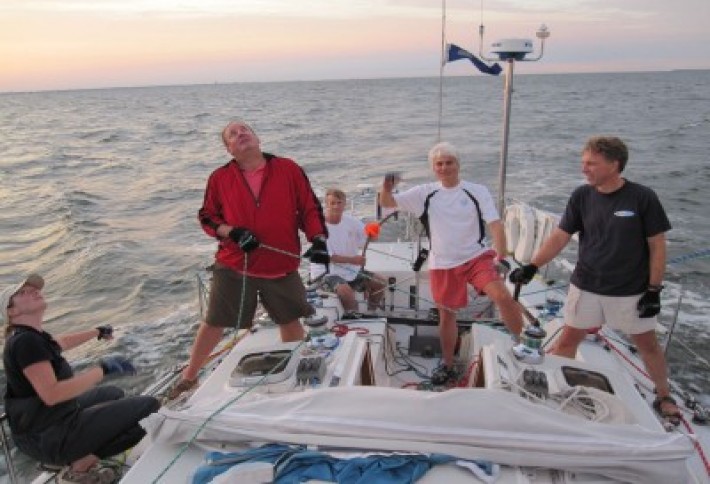 Warren moved on to run Colliers US investment services group from 2011 through February, when he went back out on his own. I missed the transactional side of the business, he says.Outside the office, the husband of Ava (an architect who never met a wall she liked) and father of three (all graduated, solvent and gainfully employed) loves to sail, ski and take care of his two rescue puppies. Hell crew in this years Annapolis-Newport sailboat race on architect Bob Fox s boat Schematic. Im the Snack-stician, which means I cater the boat. When you bring the beer,they tend to overlook the sail handling mistakes. Here's Warren during the 2009 Maryland Governors Cup Race with fellow crewmembers Tom Regnell of WRIT and Bob Wiberg of Piedmont Realty Trust.
Are we the only ones thinking of getting a graduate degree at Florida Gulf Coast U? Emailchris.baird@bisnow.com