Two big sites were sold in Tysons yesterday, and ground was broken on a third. Is that the sound of DC's thunder being stolen? (It's similar to the sound after the Miami Heat lost last night.) We caught up with some of the principals involved for an inside scoop.

Meridian Purchases SAIC Site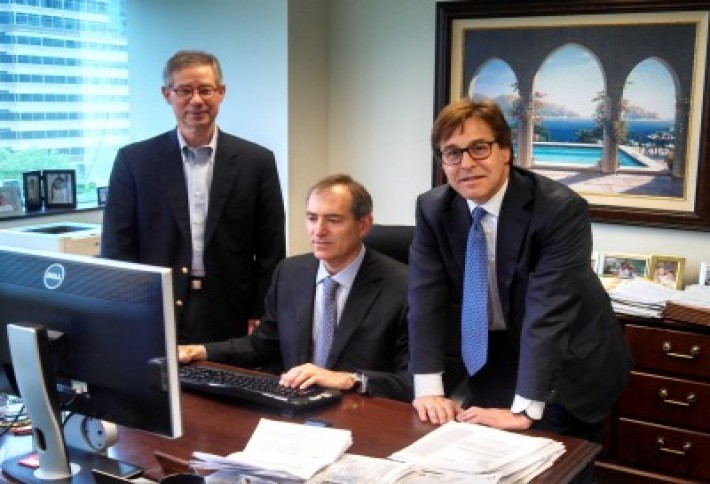 Bethesda's Meridian Group (led by David Cheek, Bruce Lane, who didn't want to miss a second of work, and Gary Block, snapped yesterday) bought SAIC's 18-acre site just off Leesburg Pike. An 8-K filing revealed the deal is still under contract, the price for the site's three office towers is $85M, and the rest of the property (parking lots, garage, and more) will be bought over time. The buy represents the strategy Meridian has devised for its $160M discretionary private equity fund, Gary tells us, which targets "well-located assets with value-add potential." SAIC will lease back one of the towers long-term, while Meridian will redevelop the other two into a mixed-use community starting in 2014. Gary also tells us Meridian is attracted to "the near-term ability to renovate the buildings to meet tenant demand for efficient new space."

AREP and Investcorp Buy on Leesburg Pike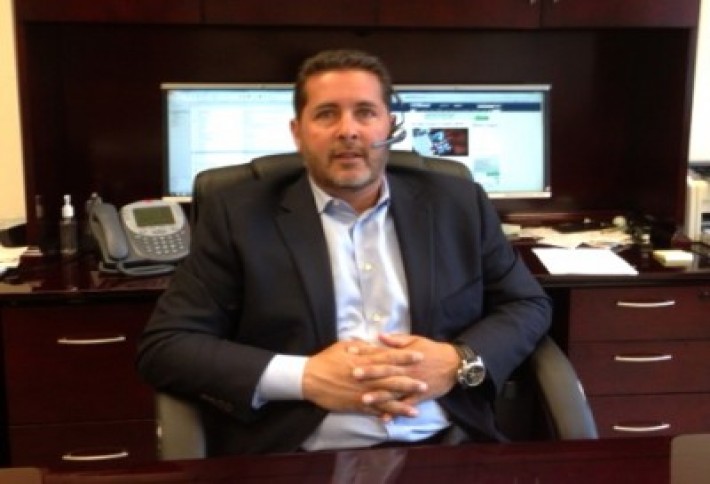 American Real Estate Partners prez Brian Katz (snapped yesterday) says the firm is sticking to its own strategy--an "income approach to value-add investing"--which was the motivation for his firm purchasing the 182k SF 8219 Leesburg Pike with partner Investcorp, also announced yesterday. According to public record, the property sold for $50.9M. Brian says the property's anchor tenant, Baker Tilly, has "great growth prospects," and other shorter term leaseexpirationspresent the opportunity to reposition those spacesas they make capital improvements to the building.He also tells us to watch out for an announcement on another AREP asset purchase next week.

MRP/LMI/Rockpoint Break Ground on Tysons Overlook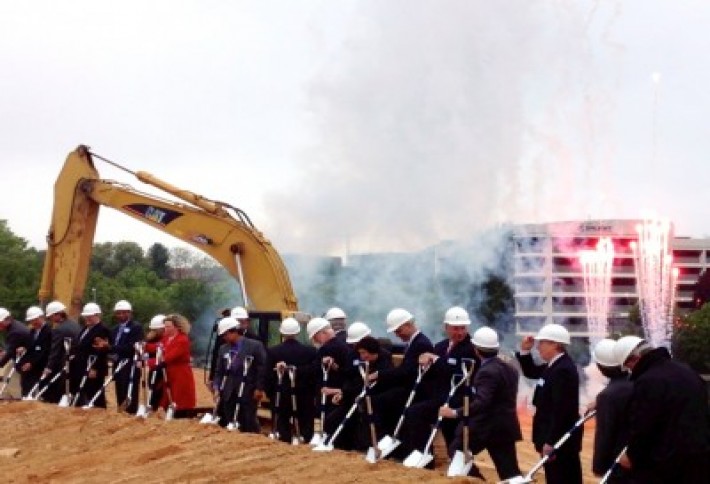 Look for a new 307k SF, Class-A office building at 7940 Jones Branch Dr.MRP Realty, LMI, and Rockpoint Group broke ground on Tysons Overlook yesterday, behind some nifty daytime fireworks. Come late 2014, LMI--a nonprofit management consultancy--will own and occupy six floors of the 11-story building.