News
Tysons Trophy Gets the Go Ahead
Yesterday, we learned another trophy office project in Tysons has the green light.The skyline will look drastically different in a few years--we advise taking mental pictures now, so you can "remember when."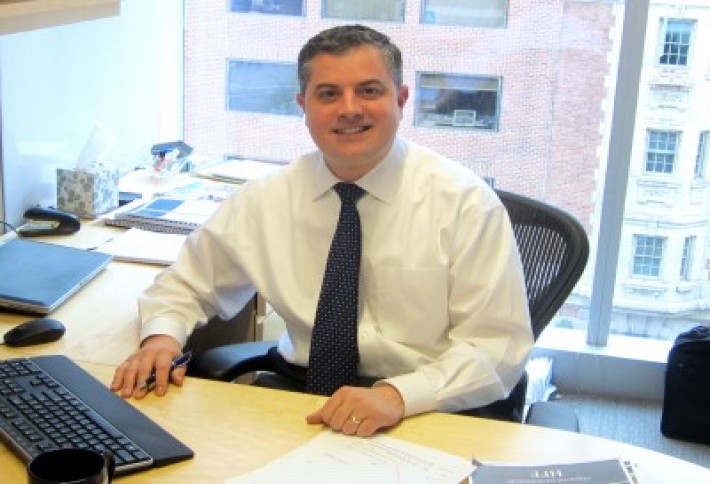 MRP Realty and Rockpoint Group have secured a $65M non-recourse construction loan for 7940 Jones Branch Dr,according to HFF's Dan McIntyre (snapped this morning), who arranged the financing. Dan says locking down the loan (EagleBank is the lender) allows the partners to break ground, with completion in 18 months. The development is unique in that MRP and Rockpoint have already pre-sold the bottom portion of the building to nonprofit Logistics Management Institute, but Dan says such a move is sometimes necessary in getting a project jumpstarted.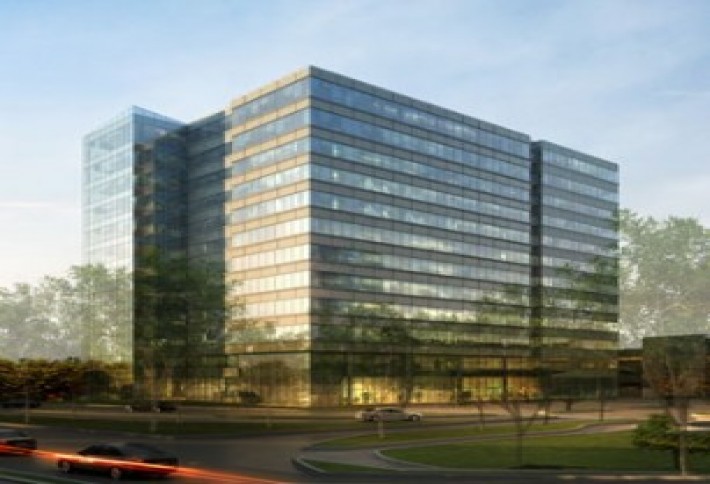 Here's a rendering of 7940 Jones Branch, adjacent to the Gannett/USA Today site in Tysons. Dan tells us the deal is a good sign for new office projects, since development capital locally, on both the equity and debt sides, has been mainly focused on new multifamily developments. But, he cautions, leasing activity will continue to dictate how much new office construction actually takes place. Translation: Don't expect a run on shovels just yet.