News
This Morning with GSA
GSA is on the hot seat, adjusting to intense budget pressure and a call for a smaller footprint. The organization'stop dogsays he's sticking to his plan, we heard this morning at our BisnowFederal Property Summit.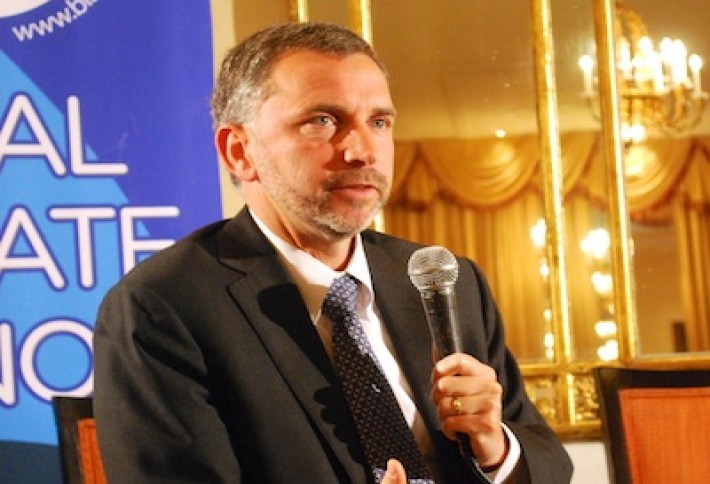 Over 350 at the Mayflower heard GSA acting administrator Dan Tangherlini outline specific goals for making the government's footprint more efficient: "look mobile" and increasespace utilization rates.Analyzing government leases as far as five years ahead of expiration is another big step, he says, to avoid "just chasing the tail" of figuring them out last minute. And about those hotly contested Federal Triangle South and FBI sites: Dan reports that RFPs for both projects should be issued soon (Federal Triangle South this fall, FBI this fall or winter).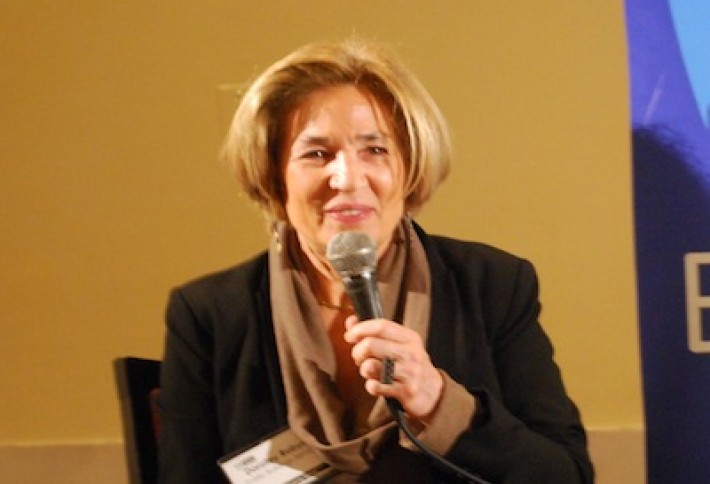 Public Buildings commissioner Dorothy Robyn says the push for more efficiency was seen in thefirst phase of GSA's modernized HQ at 1800 F St. Though a small portion (70k SF) of space was added to the property, close to 4,000employees now occupy an area that used to hold 2,000. Once the second phase of modernization is complete, almost 6,000will be housed at the property. GSA was lucky to use its own funds for the project, she says, as the lack of upfront funding is "the single biggest impediment to improving space utilization" for other agencies.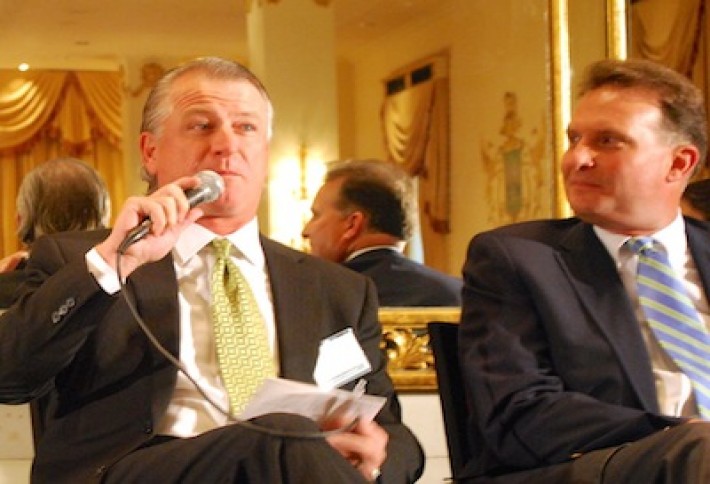 The Oklahoma City bombings and 9/11 were stark reminders to make government buildings as secure as possible, says Trammell Crow's Tom Finan (with JLL's Joe Brennan). But he believes GSA may have moved away from the focus, not to mention rising costs of security may price them out of new developments, he adds. Downtown DC's high vacancy rate may present big opportunities for GSA to find space solutions that work, Joe says.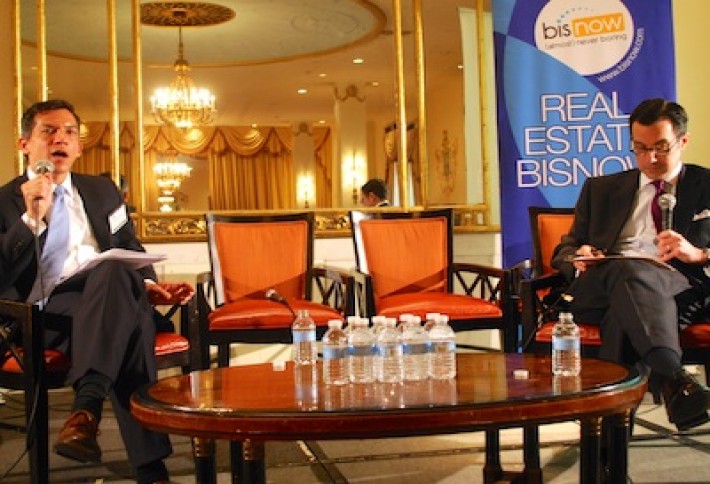 OMB deputy controller Norman Dong (with policy guruJon Bouker of Arent Fox) says investing in people over real estate is wise, though a "sweet spot" between the two must be found. And while the call is loud and clear to reduce government space, some agenciesneed to expand, he says. Of course, an offsetis needed elsewhere to make things work. Stay tuned for more coverage of our Federal Property Summittomorrow's issue.