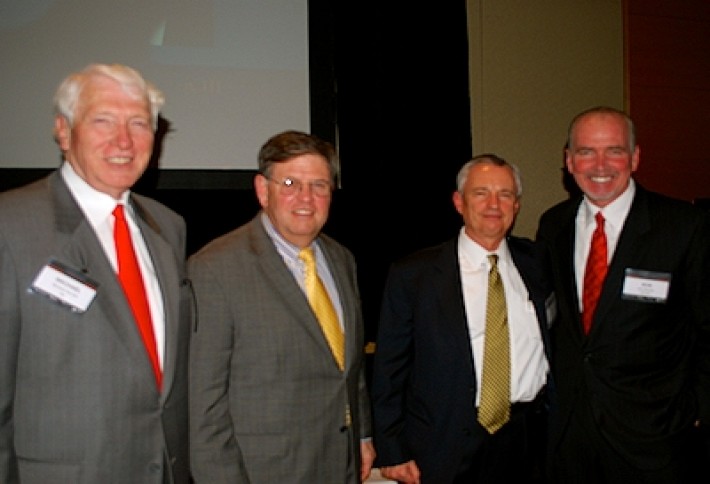 Don't ask Delta Associates CEO Greg Leisch (second from left) when DC's real estate market will return to normal. Because his answer is we won't. At Transwestern's annual Trendlines last night,Greg said cuts in government jobs and procurement, as well as efficiency-starved tenants taking less space, have created a new DC CRE scene where competition is greater than ever. Washington's first-ever year of negative net absorption in office leasing doesn't help either. Capital will increasingly rely on tenant groups like professional services and health/higher education to float on, he says. We snapped Greg with PNC's Mike Harreld and TrendSetters of the Year Bill Alsup of Hinesand Bob Murphy of MRP at the Reagan Building.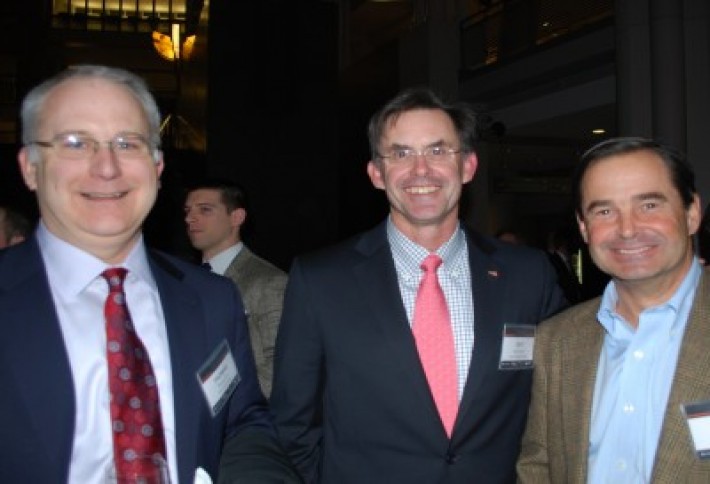 FCP's Tom Carr, Steuart Investment Co.'s Guy Steuart, and Washington Property Co's Charles Nulsen. Greg says opportunities in this new local normal mean: taking advantage of cheap debt and value-add plays; investing in senior housing and medical office properties as demographics shift; dabbling in DC's robust industrial, condo, and retail markets; and accumulating sites for the next round of office development.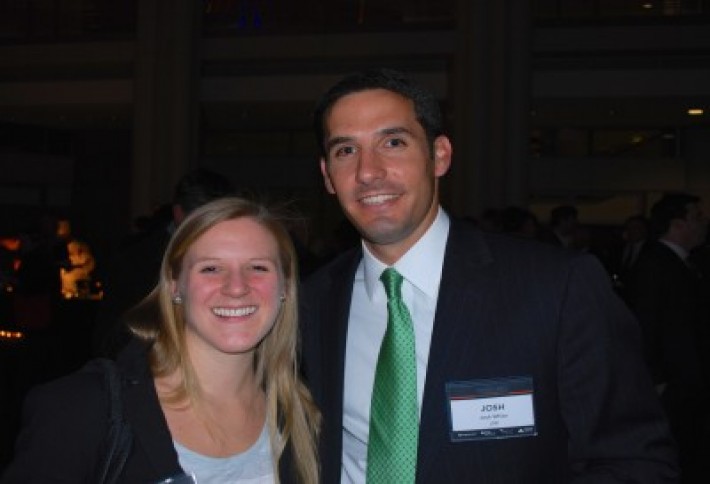 Edens' Katie Bucklew and LCOR's Josh White. Katie says to look out for more new retailers at Mosaic and Union Market, while Josh says LCOR is beginning discussions with Arlington County on his firm's redevelopment of 400 Army Navy Dr.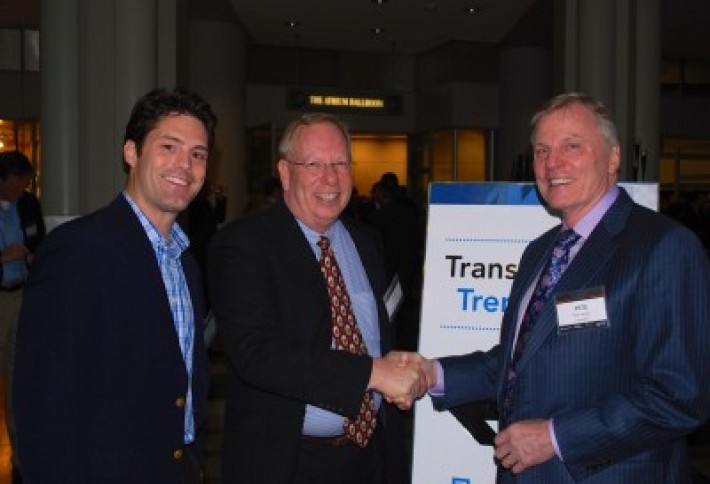 Transwestern's Pete Larson (right) is clearly closing an important business deal with Gilbane's Phil Leach andPhil's colleague Robert Gilbane. Pete says daughter Melissa Sagemiller (of Law & Order: SVU fame) just had her second child.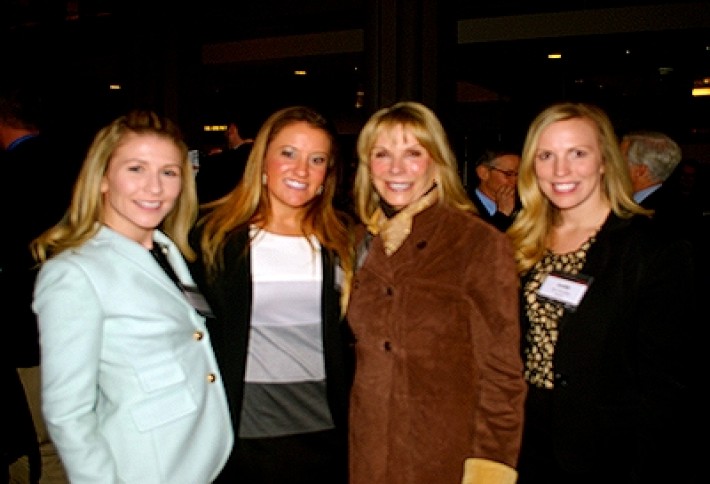 And taking a break from busy season were Baker Tilly's Courtney Davison, Colleen Wevodau, Barbara Schaefer McDuffie, and Karri McClellan.