News
The Fast Casual Battle
Who will be the next Chipotle? Could Chipotle be the next Chipotle? And if we write Chipotle enough times, will we get a free burrito? Two local retail experts tell us the competition between quick service food chains remains hotter than ever.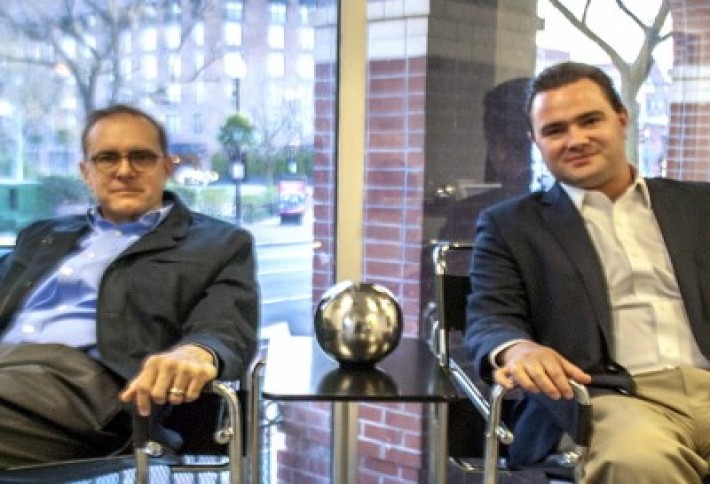 Miller Walker Retail Real Estate principals Bill Miller and Alex Walker (snapped yesterday in their Georgetown office) tell us fast casual chains are getting more sophisticated, raising the bar for creating concepts that will catch on. According to Bill, the trend really stems from the busy lifestyle of DC's working crowd. "As a percentage of food we buy, it's more prepared food than food we cook at home," he says. And within the fast casual sector, "our market is looking for really high-quality food that is interesting," Bill tells us.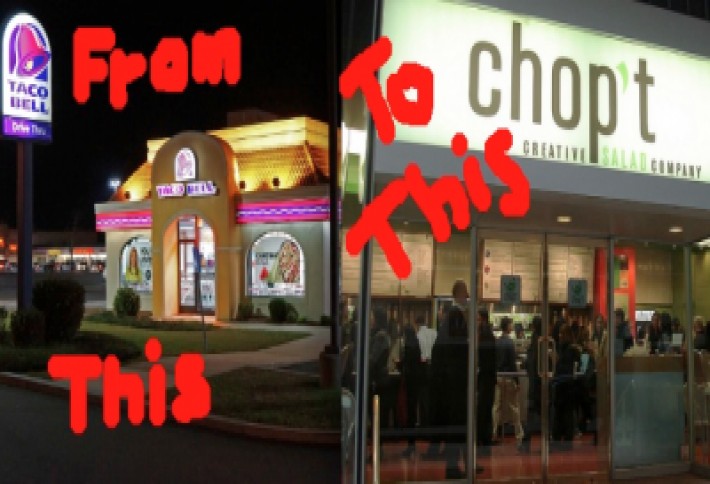 Alex says a trip to McDonald's, Burger King, or Taco Bell has been replaced by fast casuals such as PAUL Bakery, Sweetgreen, and Chop't. And healthier ingredients aren't the only facets that have elevated the new class: Notice the higher-quality designs and build-outs.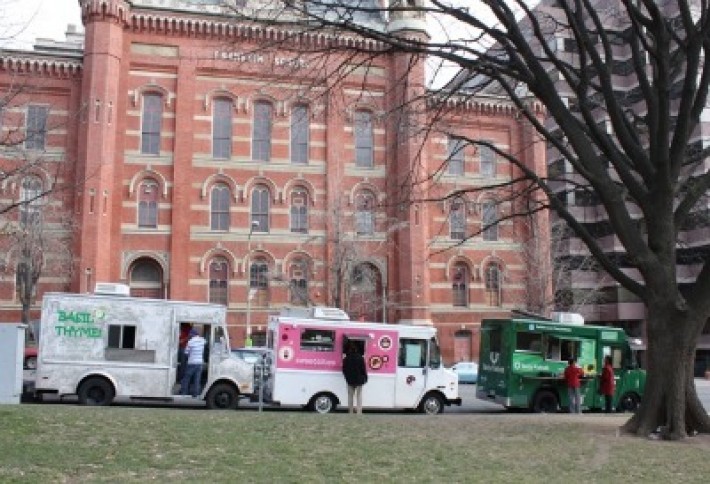 Anyone working in downtown DC knows the bevy of food trucks, each with a distinctive concept, make the competition that much fiercer. Fast casual spots even have a challenge from supermarkets now, as some high-end markets like Whole Foods have prepared food sections taking up large portions of their footprint, offering food selections that rival the hottest quick service chains, Alex tells us.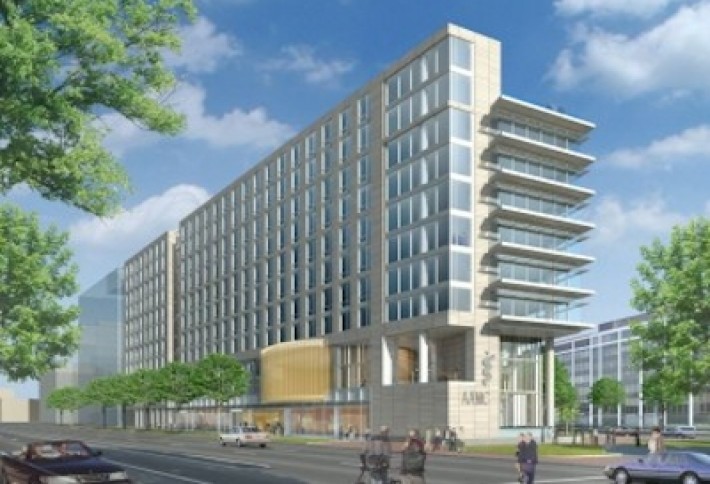 As the fast casual battle rages on, Bill and Alex remain bullish on the greater DC retail market. Alex says "every retailer has DC on the map." Submarkets they say to watch are the H Street Corridor ("ahead of the curve" with escalating rents, Bill says), Mt Vernon Triangle(should benefit from the huge Arnold & Porter and Georgetown U leases signed nearby, as well as the new Association of American Medical Colleges HQ, above, according to Alex) and of course, Georgetown, which will "always churn" with new and unique retailers, Bill says. As we reported yesterday, the guys recently closed a lease there with Irish pub Ri Ra at 3123-3125 M Street. (Ri Ra, however, isn't fast casual, unless you yell at the chef to hurry up--we advise against that.)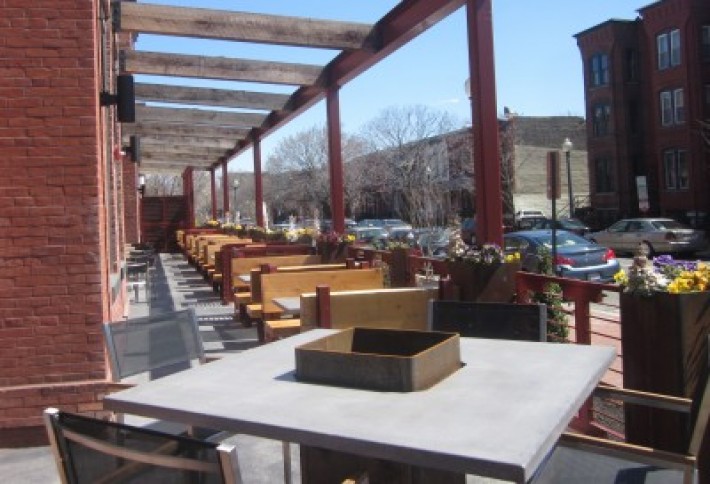 If this is a topic you like, don't forget that Bisnow has an entire publication devoted to DC Dining. Our last issue looked at "Ten New Al Fresco Dining Options." Above, a look at the patio at Matchbox on 14th Street. You can have it delivered to your inbox weekly. As always, it's free!