News
Scott Frankel on the Mound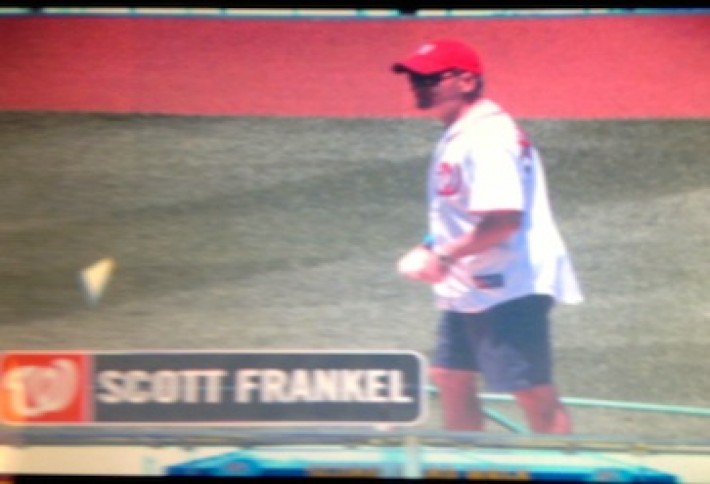 Thanks to an anonymous tipster, we were able to secure this shot of CBRE's Scott Frankel throwing out the first pitch at Monday's Nats-Orioles game at Nats Park. Is that a split-finger fastball you're dialing up there, Scott?
Correction: yesterday, we neglected to recognize Constitution Center as the first property in DC to use a chilled beam mechanical system.
Stay cool out there today, everyone. If you've got a Slip-N-Slide, let chris.baird@bisnow.com know.