NoMa is often recognized as DC's fastest-growing neighborhood, but according to some of its biggest stakeholders, it's also been the city's toughest. (So sign up for that krav maga class you've been meaning to take, in case you run into NoMa in a back alley.)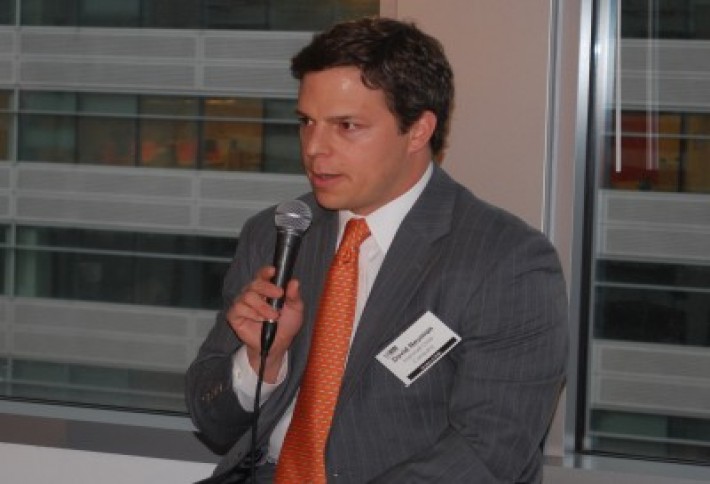 Yesterday, at our Future of NoMa event at 77 K Street, over 500 heard Trammell Crow's David Neuman praise the neighborhood's ability to develop despite the economic downturn. Many NoMa projects (including his firm's Sentinel Square, the largest purchase of land in TCC history when bought in January '07) broke ground at the lowest points of the market. David praised the neighborhood's connectivity (thanks to Union Station and the NoMa Metro stop) among other factors as to why developments succeeded. Over 2M SF in GSA leasing also buttressed NoMa's growth, David said.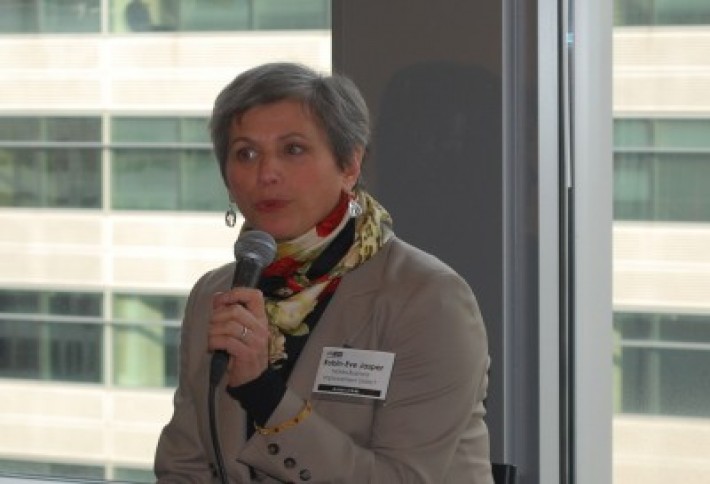 Developers and city officials originally thought NoMa would need $1B in investment to blossom, saysNoMa BID president Robin-Eve Jasper. Today, more than $5B has been invested, validating its huge potential (RE tax revenues have also grown from $16M to $65M over the past six years, she says). Robin-Eve says two game-changers to watch are Edens' Union Market and Akridge/Amtrak's Burnham Place over the Union Station tracks, which she says will be "one of the biggest developments to hit the Mid-Atlantic in years." (She clearly didn't see our snowman last week.)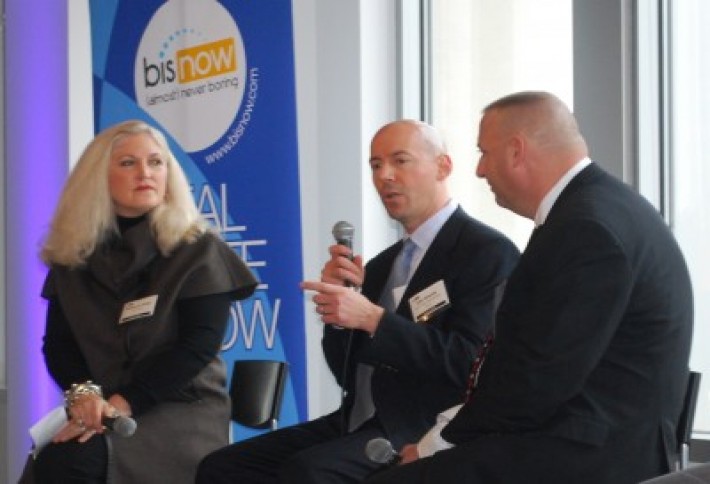 Mill Creek Residential's Sam Simone (flanked by moderator Rebecca Jones of RD Jones and Davis Construction's Kevin Clark) says NoMa apartment fundamentals are coming along nicely;his firm's 603-unit Trilogy NoMa property (delivered last September) is leasing about 20 units per month, in tune with the city-wide average. With 1,500 more units under construction in the neighborhood, Sam says rents will have to remain affordableto maintain absorption.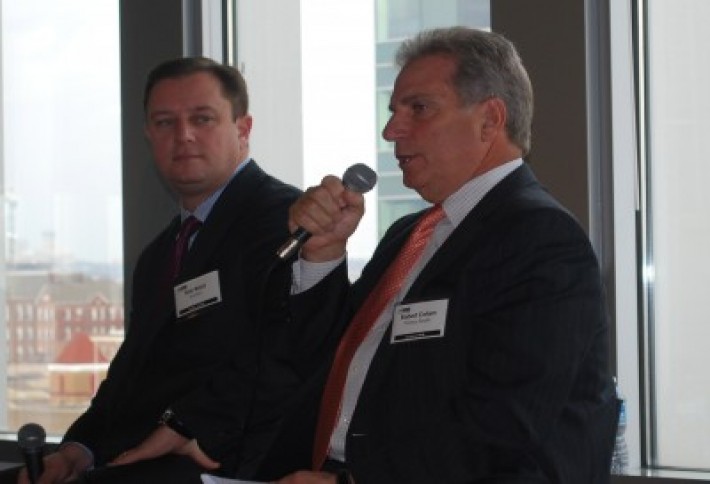 Perseus Realty prez Bob Cohen (right, with Skanska's Rob Ward) says if anything's missing from NoMa right now, it's more parks, green areas, and gathering space. That's why his firm's Storey Park development (a JV with First Potomac at the old Greyhound bus terminal site) will include 65k SF of retail along a streetscape, with park-like spaces and outdoor dining options, in order for workers and residents to call the neighborhood home. Rob described the relationship among NoMa developers as "a rising tide lifts all boats."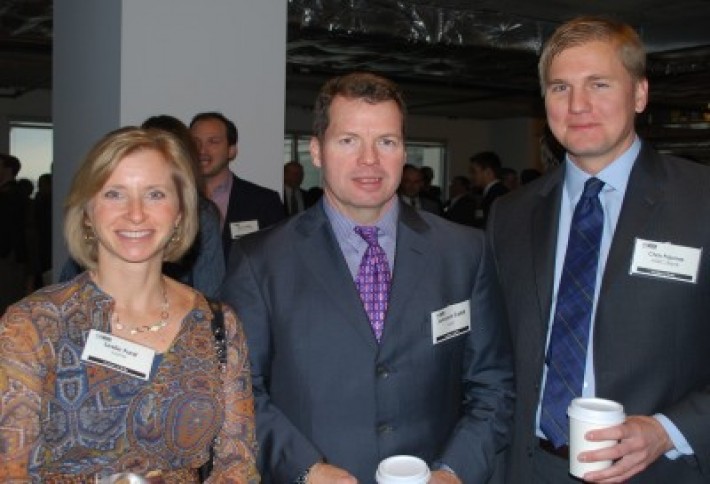 Before the event, we caught up with HSBC's Chris Pojunas (right, with Kettler's Leslie Furst and colleague Jameson Cahill), whose team arranged construction debt for 77 H St. in NoMa, where an urban Walmart will open sometime next year.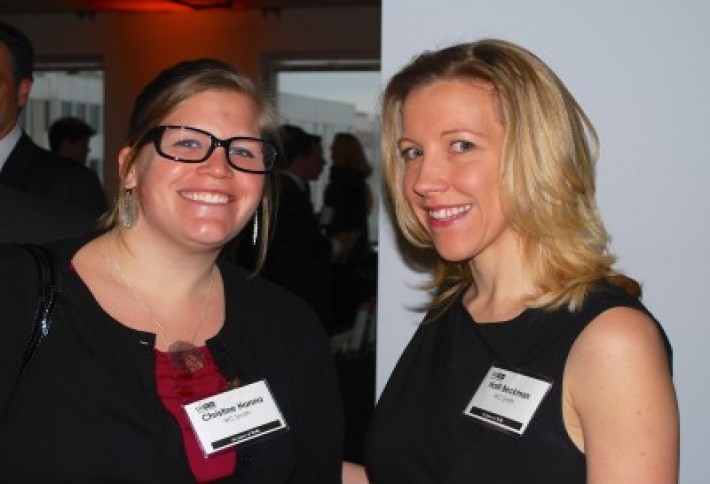 We also ran in to WC Smith's Christine Hanna and Holli Beckman. Their firm's 2 M St. apartments just topped off and begin pre-leasing in July.