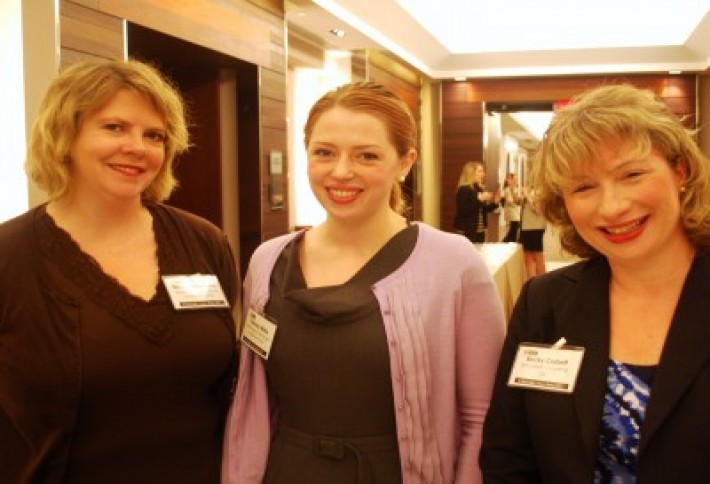 To continue yesterday's same day coverage ofour DC Real EstatePower Women event at the Park Hyatt: Beforehand, we caught up with WRIT director of HR Megan Woodman (with colleague Theresa White and consultant Becky Corbett), who says the REIT is actively hiring, especially in the property management field.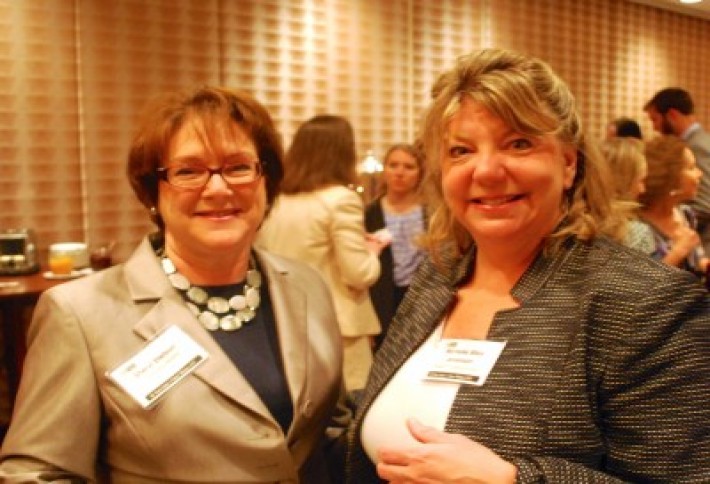 Bank of Georgetown's Michelle Riley Levenson (right, with Lockheed Martin's Sheryl Etelson) says the firm has a ton of new deals in the pipeline throughout metro DC.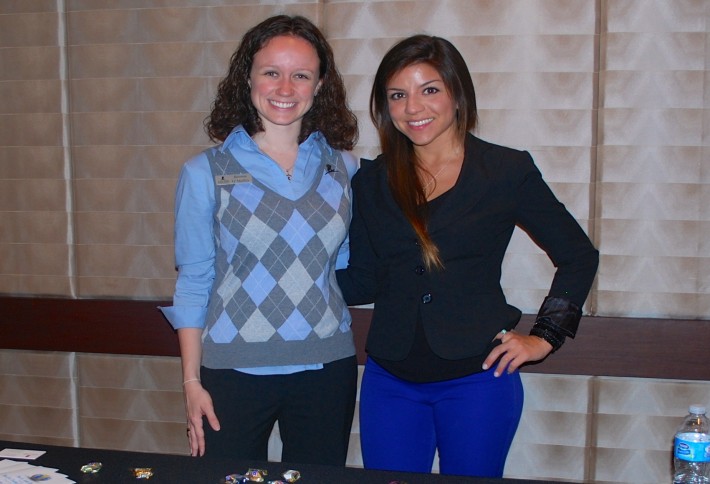 Brenna O'Malley and Erin Horton from our sponsor St. Jude Children's Research Hospital are based at the hospital's Arlington fundraising office. They say to look out for the St. Jude Open golf tournament benefiting the hospital May 20 at Trump National Golf Club in Potomac Falls.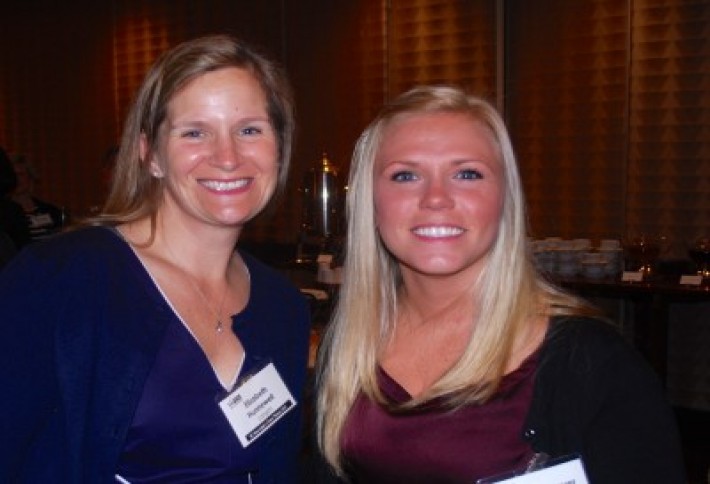 Langan Engineering's Elizabeth Hunnewell and Aerotek's Stephanie Bauer.