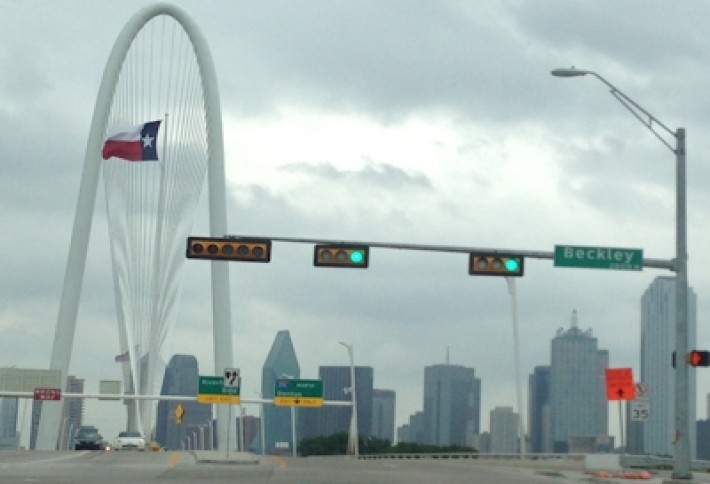 Last week, we were in a different city every day, just like a presidential campaign. Except no private planes, chanting crowds, or live CNN coverage. So come to think of it, maybe not so similar. Here we are crossing the new Margaret Hunt Hill bridge over the Trinity River from West Dallas into downtown. It cost $100M (which we charged to our E-ZPass),was designed by famed Santiago Calatrava, and its 40-story arch support is becoming a new symbol of the city.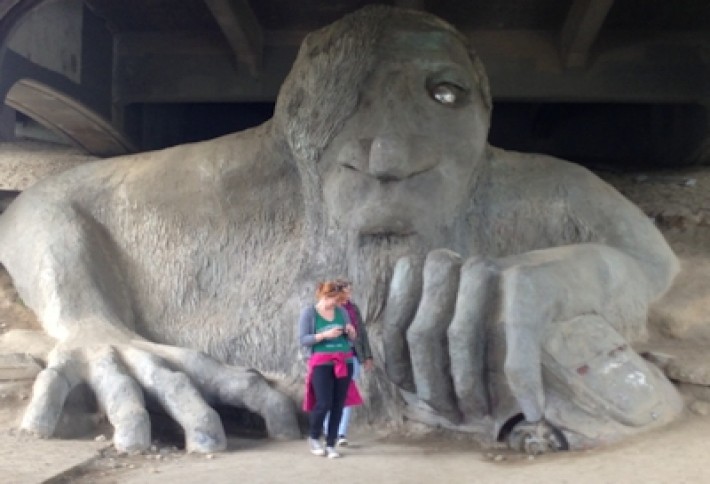 If you've been to the north side of South Lake Union in Seattle, you know this is the famed Fremont Troll, commissioned in 1990 to place under the Aurora Bridge in a space that previously hosted drug dealers. If you look closely, youll see hes grabbing a VW Beetle (with a California license plate).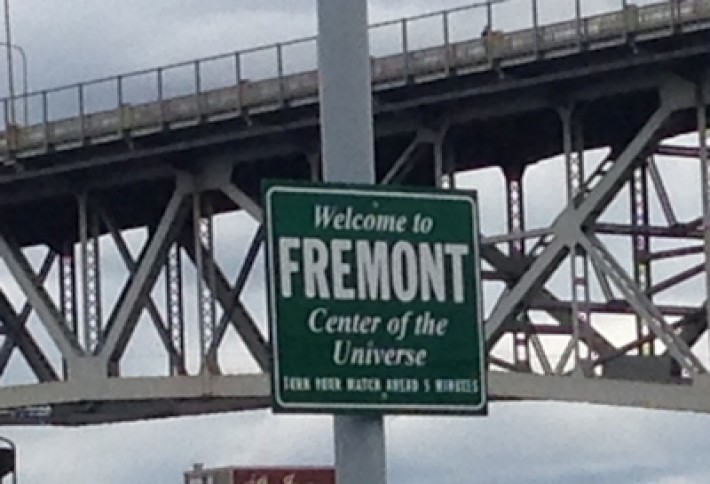 We think this message is a stretch. It really should say Known Universe. (If you're wondering, the fine print says "Turn Your Watch Ahead 5 Minutes.")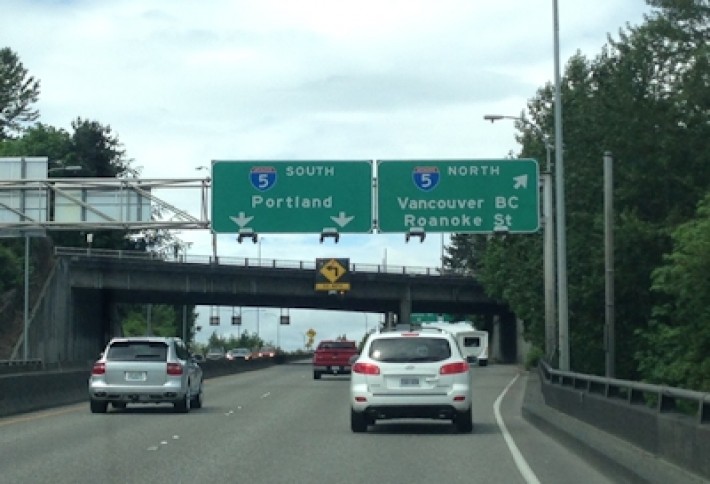 Were studying the geography because we hope to hold events soon in Portland, Ore., and Vancouver, BC.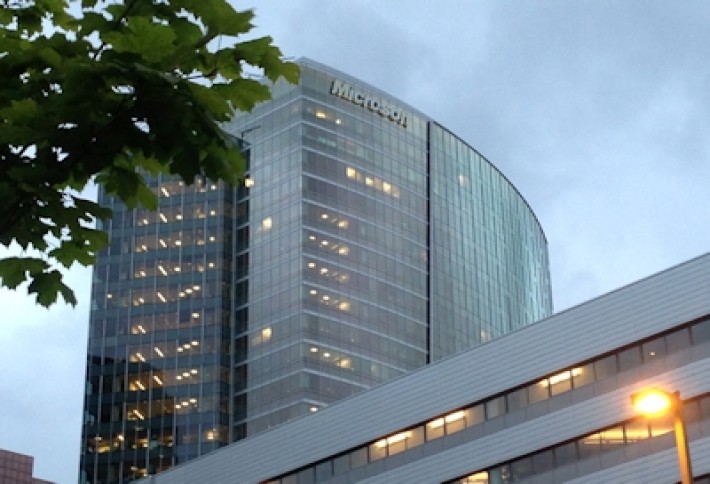 Heres Microsoft in Bellevue. Although the companys known for its Redmond campus a few miles away, actually of the 15M SF Microsoft occupies in the Seattle region, 4MSF are outside Redmond, especially in Bellevue.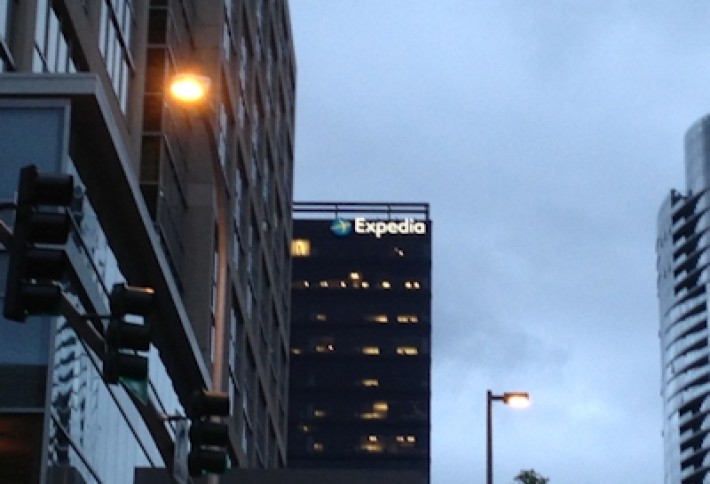 Microsofts not the only famous company in Bellevue. Expedia is HQd there and so is Eddie Bauer. Are you surprised that in this age of creative office, theyre in tall, modern office buildings?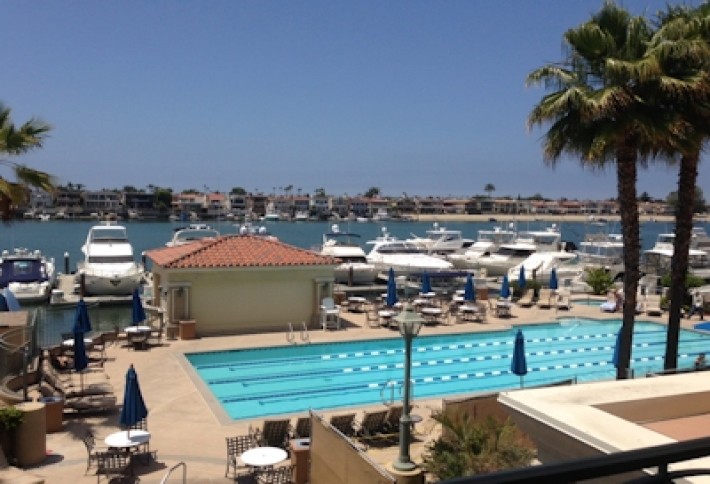 Anyway, after another flight we ended up in Newport Beach, Calif., at the Balboa Bay Club for our Bisnow Orange County event. No, we did not hold our event in the pool, because we would not have had enough time for our coats, ties, and dresses to dry before our next flight.
Who ya got in the Finals? Email your pick to chris.baird@bisnow.com