The GWCAR annual awards presentation is always one of DC commercial real estate's best nights, and we were proud to be on hand at the Mayflower to share the sense of community and achievement that so many of you create every day. Here's a look at some of the big winners. (We'll be sending a full description of winners later in the day.)

1. Mitchell Schear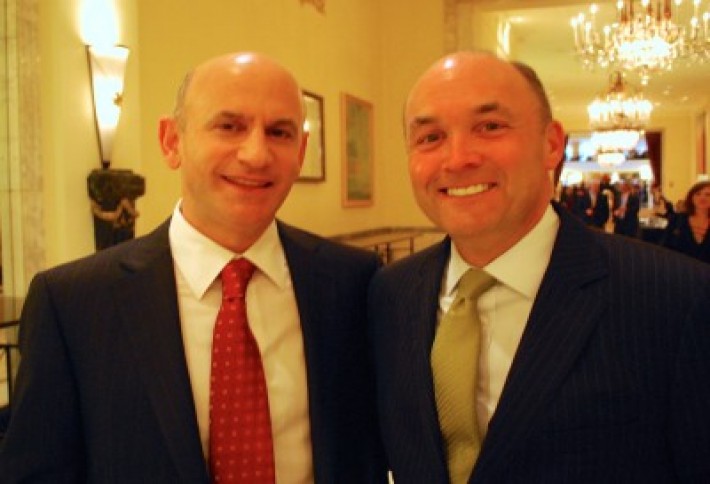 The Vornado/Charles E. Smith chief (whom we snapped with First Potomac CEO
Doug Donatelli
) took home the
Brendan McCarthy Award
for not only his track record in the business but also his philanthropic contributions, especially game-changing work with others helping at-risk DC youth through
Higher Achievement
. GWCAR prez Mark Sullivan presented the non-profit with a
$1,000 donation
on behalf of the org.
2. Studley (especially Art Greenberg)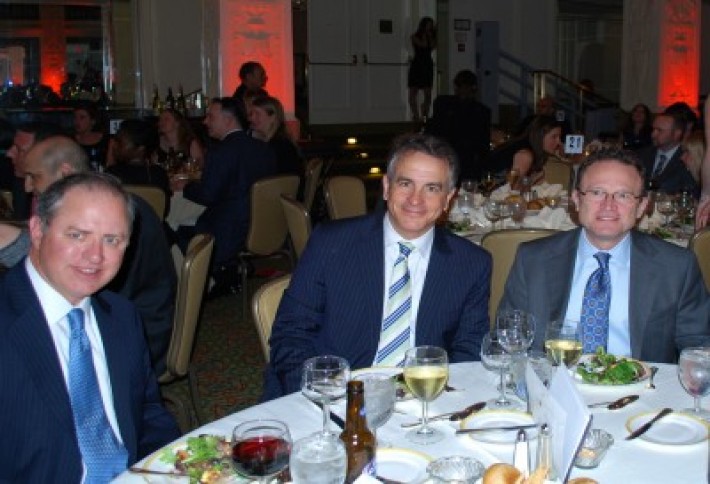 Studley's Art Greenberg (right) had quite a night, being part of the team (with colleague Tom Fulcher, center, and Adam Brecher) that won the DC leasing transaction of the year award for the Covington & Burling CityCenter deal. But Art also walked away with one of the night's biggest prizes: Broker of the Year. Not bad for a guy who started out in accounting. Art also took home regional leasing agent of the year, an award he shared with Tom. Joining Art and Tom is Cassidy Turley's Rocky Kern.

3. Cassidy Turley Investment Sales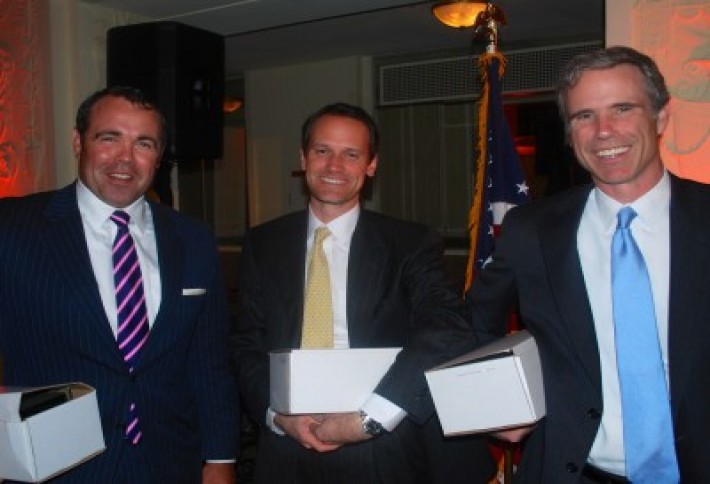 The Cassidy Turley investment sales guys (here represented by James Cassidy, Jud Ryan, and Drew Flood, lugging around some hardware) swept the sales transaction awards, earning prizes for DC, Maryland, and Virginia deals of the year (for the Washington Office and Design Center, Rockville Corporate Center, and South Lake at Dulles Corner sales). Partners Bill and Paul Collins aren't in the picture, presumably because they were closing more deals.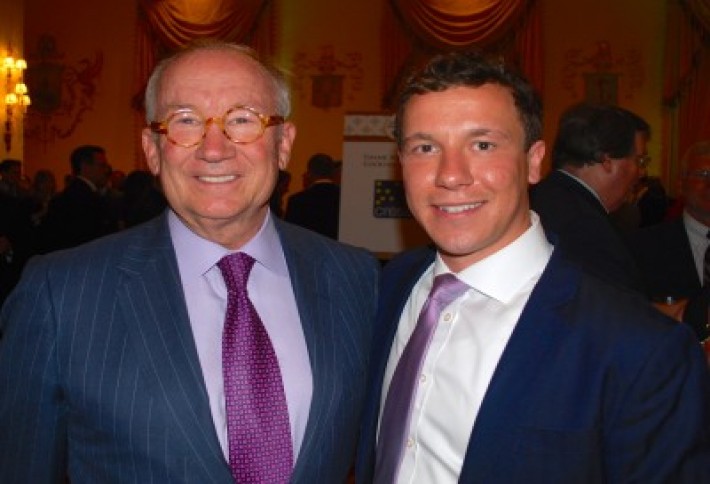 Cushman & Wakefield's Dave Dochter (right, with Boston Properties' Ray Ritchey) was another big winner (with partner Matt Alexander) for retail agent of the year. Ray presented the McCarthy Award to his pal and friendly competitor Mitchell.
Another couple of big winners: Vornado's Wright Sigmund and CBRE's Rob (Rock the Red) Faktorow. Wright was part of the team (with reps from KLNB and C&W) that won retail transaction of the year for Nike's 31k SF Georgetown lease in the old Barnes & Noble space. Noted Caps nut Rob won two big Virginia awards: leasing agent of the year and lease of the year for Intelsat's move to Macerich's Tysons Tower.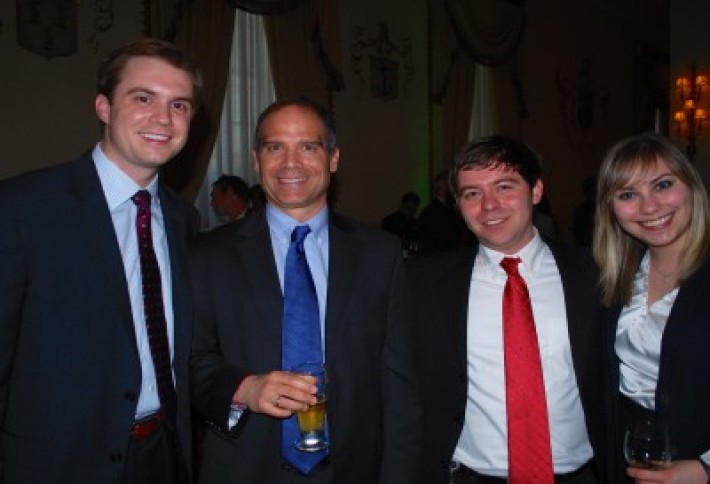 Blake Real Estate's Owen Billman with CoStar research guru Dean Violagis and colleagues Bill Jenkins and Kirstie Boatright. Owen was one of Dean's researchers for years before joining the brokerage world at Blake.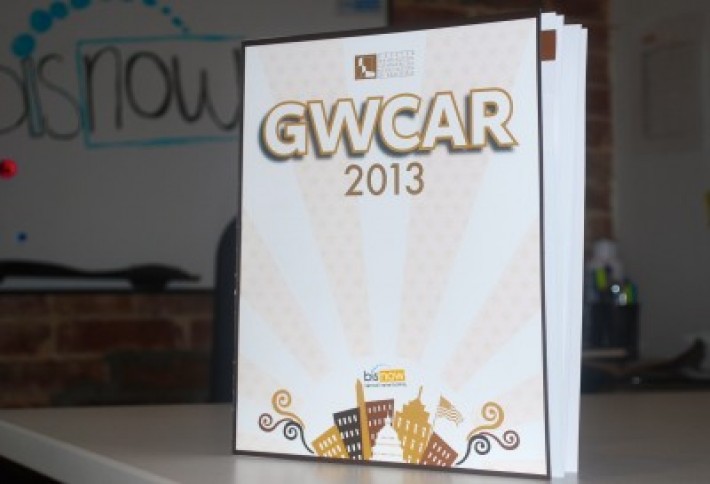 We were proud for the second straight year to be GWCAR's media partner for this great event, and produced this (gasp!) hard copy commemorative program. Congratulations to GWCAR presidentMark Sullivan of Cassidy Turley, and thanks to our program sponsors: Beacon Capital Partners, Tishman Speyer, Cassidy Turley, Vornado/Charles E. Smith, Akridge, Grosvenor, Washington Workplace, Kane Company, Jones Lang LaSalle, Coakley Williams, and JBG for helping recognize the great DC real estate community.