News
Larry Bank: Sticking to the Plan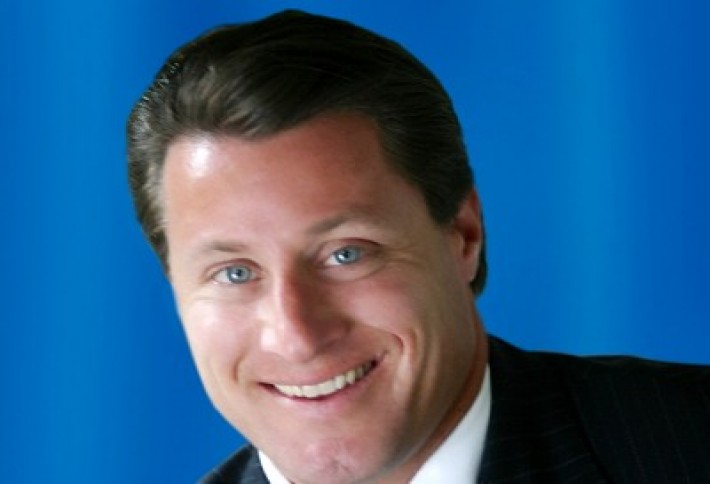 After graduating from college in the late '80s, Newmark Grubb Knight Frank's Larry Bank knew that someday he would start his own company. During an interview with Fred Ezra for a position with The Ezra Cos at the time, Larry remembers telling the local legend he'd establish his own firm within seven years. He ended up achieving that goal ahead of schedule, starting the tenant rep firm The Bank Companies by age 27. The early days of the company weren't glamorous, though: Larry says due to a lack of resources, he and a few other colleagues sat on boxes at their 1140 Connecticut Ave offices for a few weeks until building owner Charles E. Smith lent them furniture.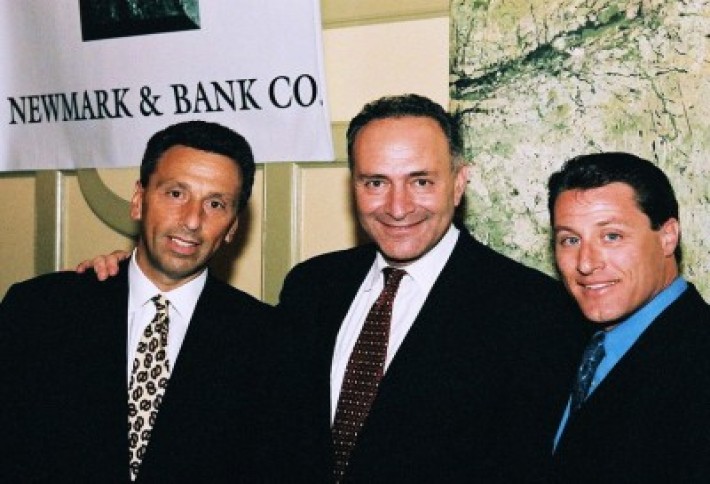 And Larry says that there were risks involved, such as the fact that major corporations were weary of trusting a 27-year-old kid with their real estate decisions. But hard work and a tenacious spirit paid off, and the company was profitable in its 13th month. And he wasn't finished thinking big--by 2000, needing more resources to keep the company growing, he sold 50% of the firm to Newmark & Company, the first outside acquisition the venerable New York firm had ever made. Here's Larry with Newmark CEO Barry Gosin and Sen. Chuck Schumer after the deal was announced in 2000.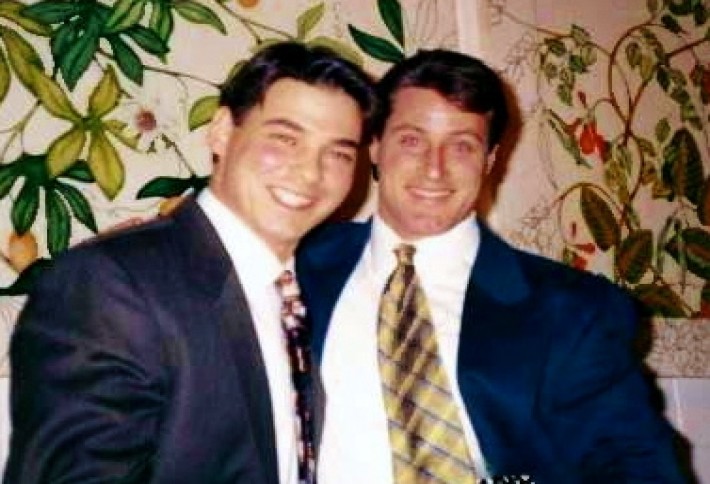 Larry, who recently repped Facebook in its deal for space at the Warner Building (which we told you about Friday), says his success wouldn't be possible without a few key hires, including his partner of 19 years, Bill Zonghetti, as well as Lisa Benjamin, with whom he's worked for over 15 years.Here's a youthful looking Larry and Bill when The Bank Companies was formed in '93, when Facebook was still a thing physically handed to you on thefirstday of college.
What'd you do this weekend? Tell chris.baird@bisnow.com