News
John Stewart: From Engineer to CRE Whiz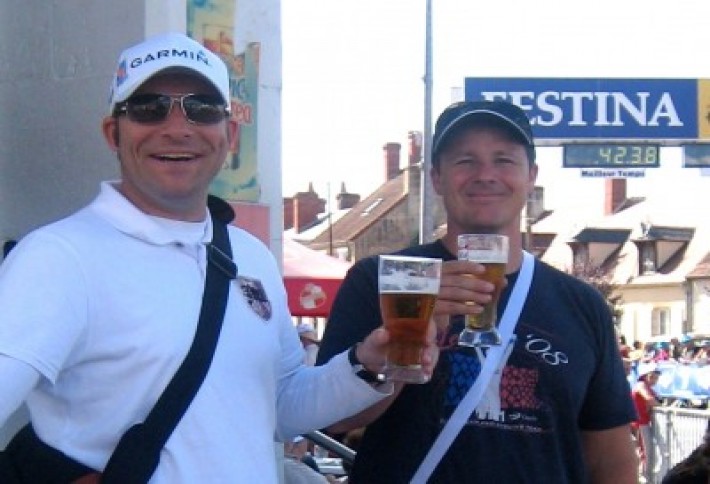 Many of DC's top CRE pros fell in to the industry unexpectedly. Minshall Stewart Properties co-founder John Stewart was a chemical engineering major at Widener. After deciding to get an MBA at U. Chicago, he found a position doing workouts for foreclosures and bankruptcies at GE Capital ignited his real estate fire. And after working in the industry for several years, John realized he had the tools for a successful real estate career. "My skill set was better for creative acquisitions," he says, which led him to join Werner Minshall in creating Minshall Stewart. Here's John (right) with Greenwich Group International's Peter Witham at the 2008 Tour de France (more on that in a bit).
John says his firm, which has acquired over 3.9M SF of commercial space (including 2001 L Street downtown, most recently), is unique since it offers institutional-level management of real estate yet remains entrepreneurial--working with high-level players like JPMorgan, Heitman, and Angelo Gordon on acquiring value-add and adaptive re-use assets in the DC Metro. Take 2175 K St (above), which the firm just sold in December. After acquiring in '07 with partner JPMorgan, the partners added three floors to the building (home of the Embassy of the EU) and completed a Class-A renovation while the building was still fully occupied.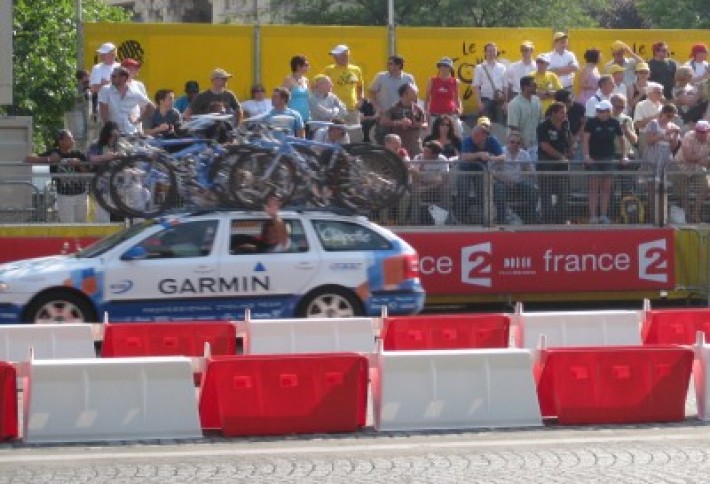 Out of the office, John's a serious cycling enthusiast and even got involved with sponsoring the Garmin cycling team in the 2008 Tour de France.He attended the event, got to ride in the team car (that's him waving) and followed stages from a helicopter during the race. While he no longer sponsors the Garmin team, he's still involved in the sport, committed to an under-19 team based in DC that's also sponsored by Cycle Life USA, BMC and Hincapie Sportswear.