With the stock market at a record high, it seemed symbolic last night that at a small dinner of the Economic Club at the Renwick, SmithsonianUnder Secretary Richard Kurin surprised guests by bringing out, in the middle of an interview with Carlyles David Rubenstein, his institutions single most valuable artifact: the Hope Diamond.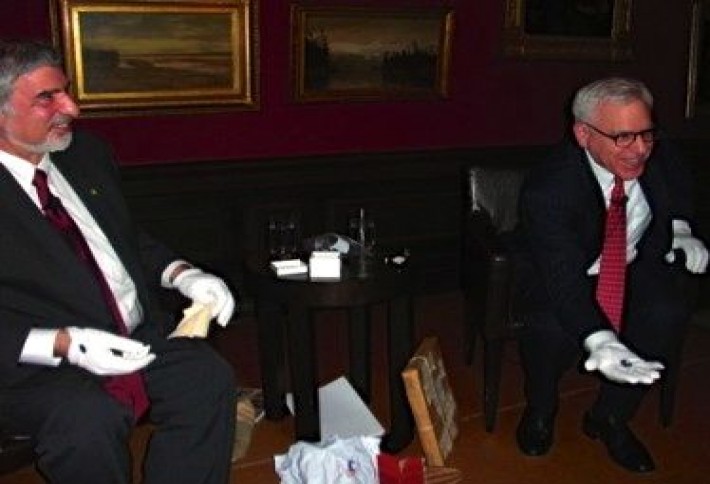 Since only David is used to handling that amount of money, it was quickly handed to him to show. We hope that the flash of our camera did not do more than a million dollars worth of damage.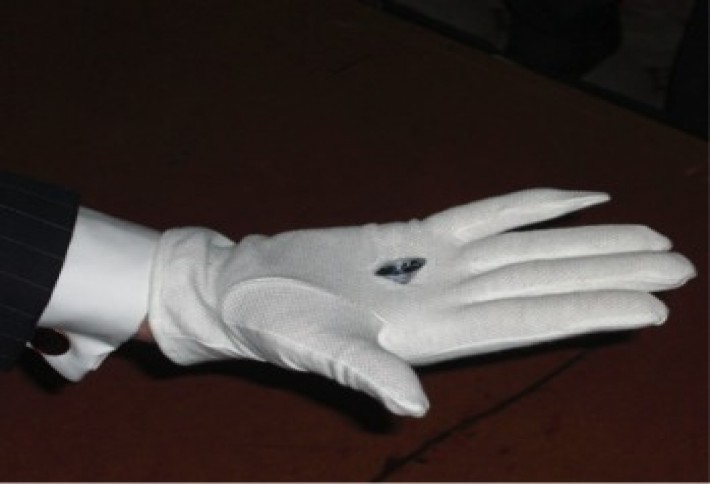 The diamond supposedly comes with a curse, so we assume that was an extra reason David was happy to don gloves. Or maybe he and the Under Secretary planned a heist and the gloves were meant to avoid fingerprints.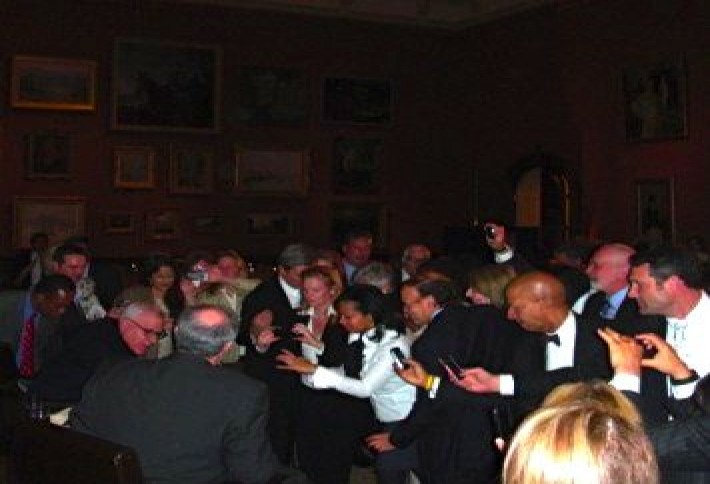 Its not every day you get so close to a priceless artifact, so the 70 dinner guests came forward for closer inspection, including Tony Williams, Mark Ein, Bob Kettler, Steve Knapp,and Cherrie Doggett.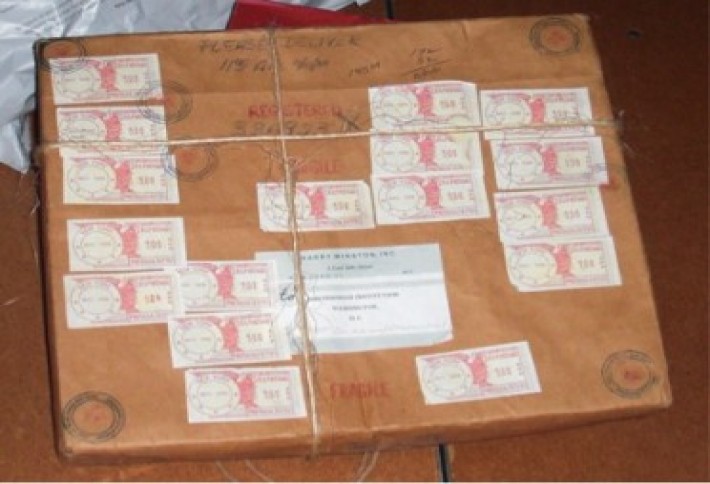 About a billion years old, the Hope Diamond is thought to have been mined in India. It eventually wound its way into the possession of King Louis XIV, XV, and XVI; King George IV; the Hope family of London in the 1800s; and ultimately NY diamond dealer Harry Winston. When Winston donated it to the Smithsonian in 1958, he sent it from the Big Apple via a simple US postal package, insured for $145.
We sat at dinner with developer Chris Smith and his wife Lisa. This guy is busy, and we coaxed out of him the details. He has 1,500 apartments under construction: 430 luxury units at Park Chelsea in Capital Riverfront (rooftop pool and dog run); 315 Class-A in NoMa called Two M because thats its address near North Capitol; 408 affordable garden units in Ward 5 on 11 acres backing up to the Arboretum; and 335 affordable units in Ward 8off the South Capital St. bridge. Not to mention 1,000 in design next to Park Chelsea and at Skyland (with 300k retail by Rappaport).