News
HFF's $200 Million Week
We thought things were going well when we predicted a few bracket upsets (OK, not Florida Gulf Coast). But we were humbled when we learned about the week HFF's DC multifamily team just had, closing almost a fifth of a billion dollarsworth of apartment deals in three days.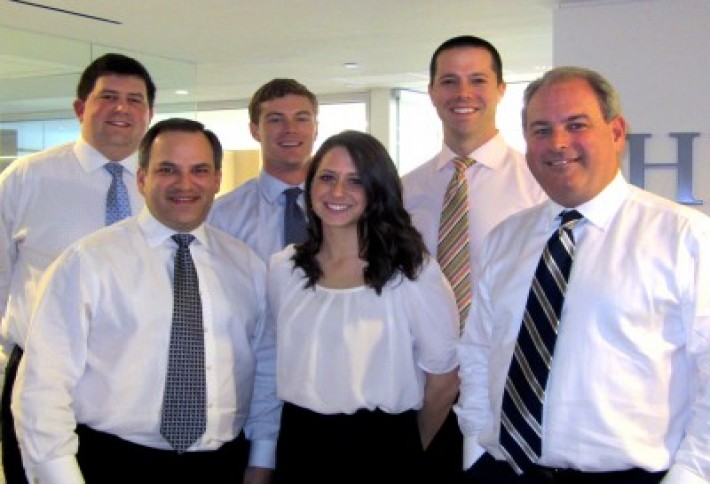 In addition to closing the $76M sale of The District apartments on behalf of JBG (which we reported last Thursday), HFF's Dave Nachison says he, colleague Alan Davis (right front)and team also sold the Aston Woods apartments in Silver Spring as well as Alexandria's Cascade at Landmark. Each deal was unique, Dave says: the District was an urban trophy,Cascade at Landmark was an inside-the-Beltway value-add for buyer Goldman Sachs/Greystar, and Aston Woods was a renovated Class-B outside-the-Beltway purchase for Azure Partners (its first-ever in the DC region). Dave and Alan were snapped this morning with teammates Ally Chrystal, Brandon Wright, Bret Thompson, and Brenden Flood.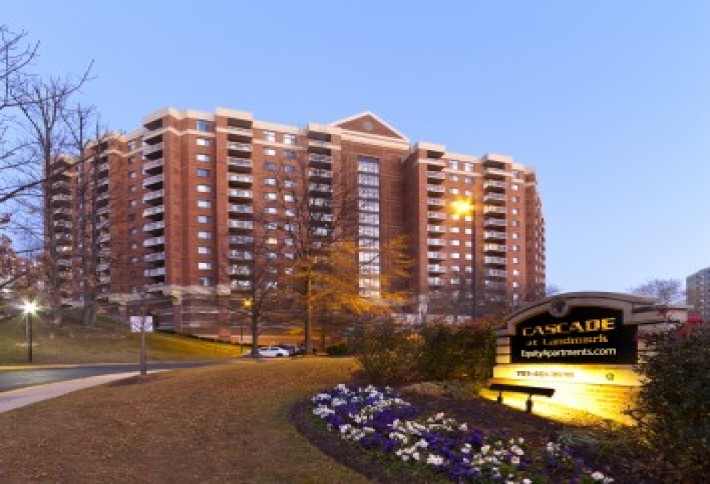 Above: Cascade at Landmark. This brings the grand total of deals the team has closed in 2013 to over $412M, Dave tells us. He says though spring is arriving late, the multifamily investment sales market could be heating up--althoughthere's not a lot of product currently on the market. But with readily available financing for buyers, as well as rent growth in certain submarkets (mainly suburban), Dave thinks an uptick in sales might be coming.